Self-driving truck makes historic cross-country trek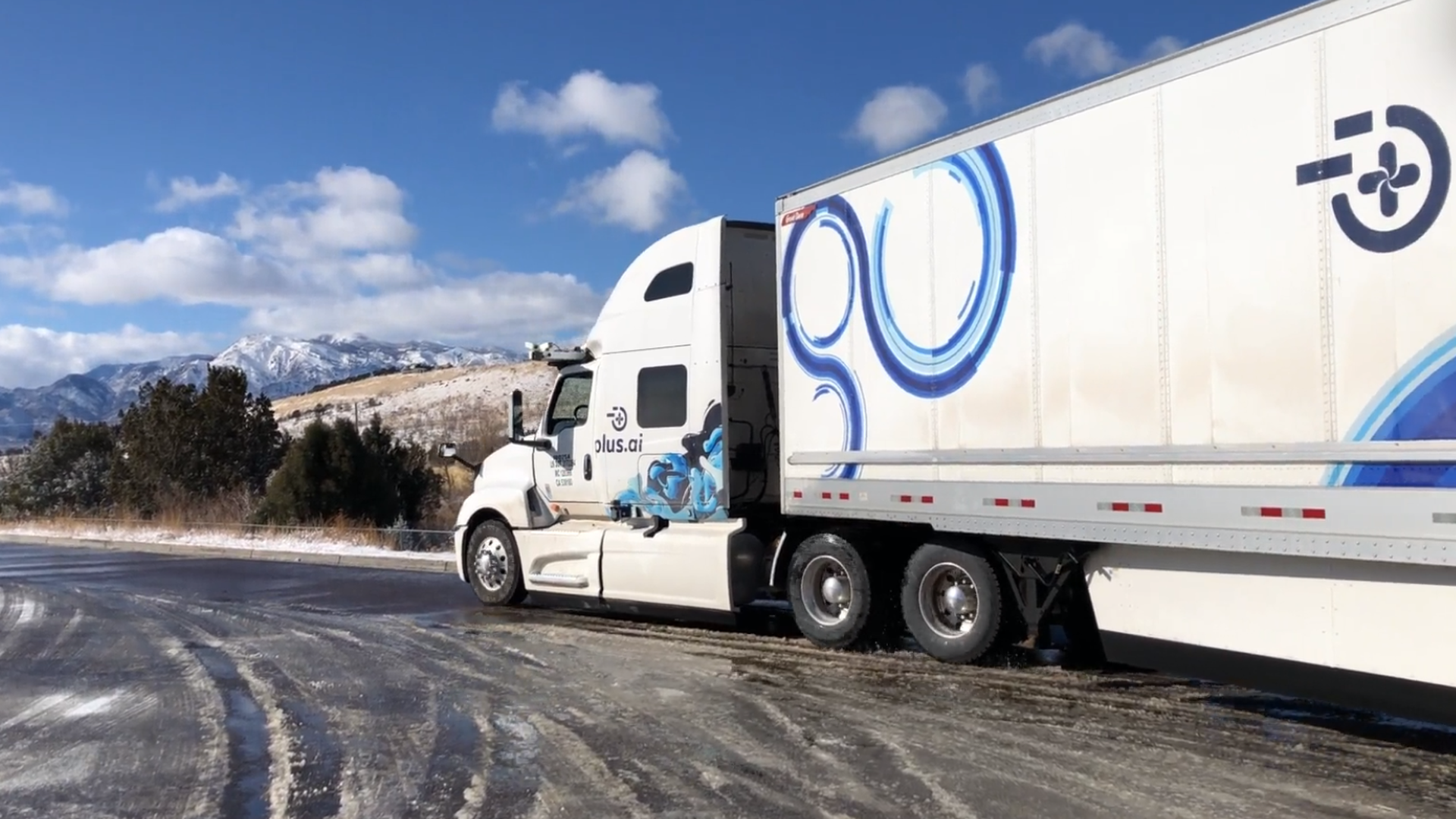 Self-driving truck company Plus.ai says it completed the first coast-to-coast commercial freight run with an autonomous truck.
Why it matters: Driving both day and night, Plus.ai completed the 2,800-mile trip from Tulare, Calif., to Quakertown, Pa., in less than three days, an important milestone in validating the system's ability to safely handle a wide range of weather and road conditions.
Notably, the truck drove primarily in autonomous mode without disengaging, even while navigating challenging winter weather, winding mountain roads, road construction and tunnels.
A safety driver was on board at all times to monitor and assume control if needed, and a safety engineer was present to monitor system operations.
The truck was hauling 40,000 pounds of refrigerated butter for Land O'Lakes.
Go deeper:
Go deeper