Constellation Brands revises deal with Gallo Winery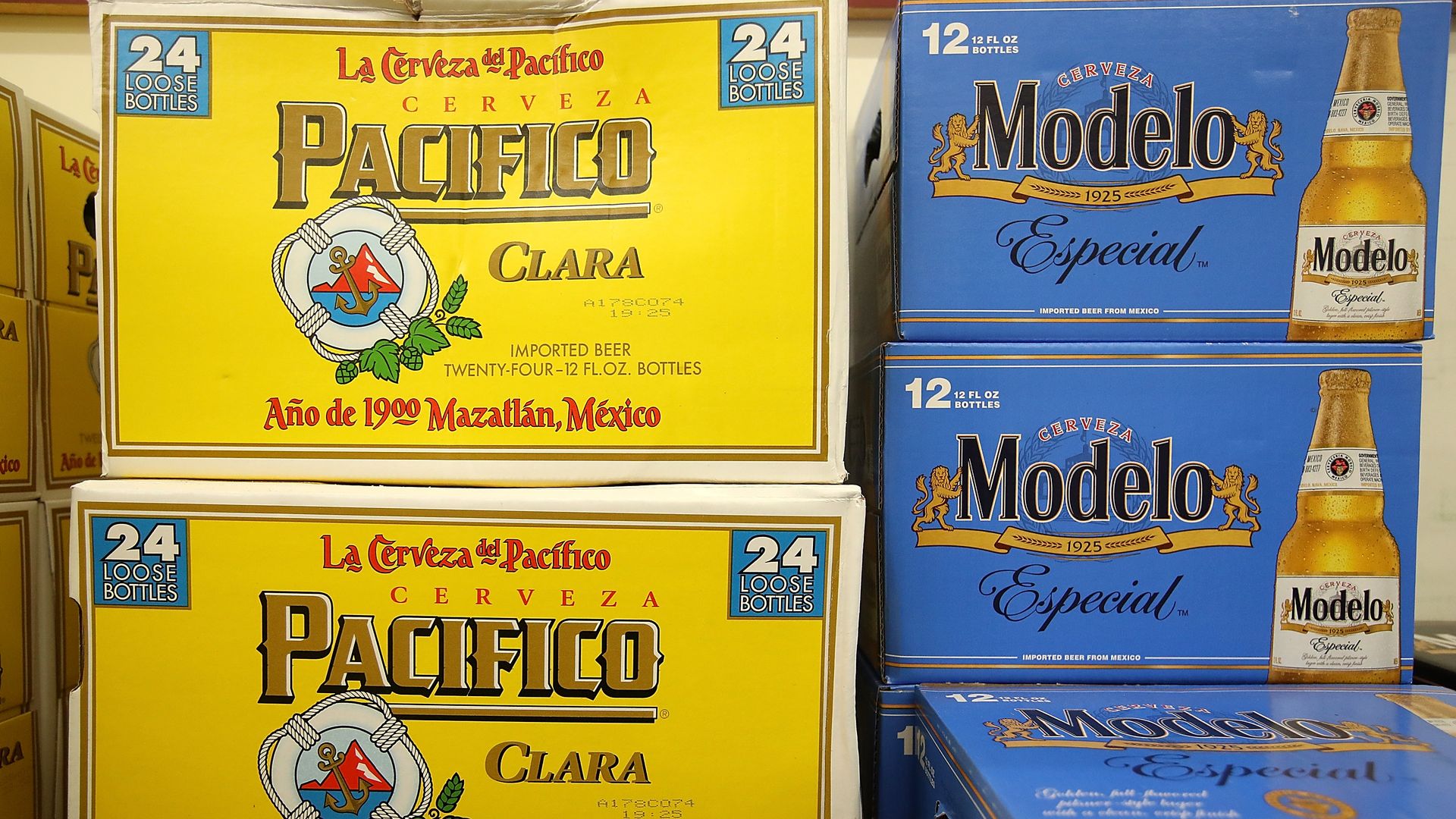 Constellation Brands revised what had been a $1.7 billion deal to sell a portfolio of low-priced wine and spirits brands to E. & J. Gallo Winery, in order to satisfy Federal Trade Commission concerns.
The state of play: The deal value is now around $600 million lower, with Constellation retaining some of the brands, including Cook's California Champagne and J. Roget American Champagne.
Why it matters: Had the original deal gone through, estimates are that Gallo would have controlled up to 80% of America's discount sparkling wine market and almost its entire wine concentrate market.
More: In a separate transaction, Constellation will sell New Zealand-based Nobilo Wine brand and related assets to Gallo for $130 million.
The bottom line: "The proposed smaller sale would still rank as a tremendous moment within the U.S. wine sector, as Gallo would grow even bigger as the top U.S. producer and No. 3 Constellation would shrink to focus on its more profitable premium wine market. Gallo has 23% of the domestic wine market, while Constellation has 11%." — Bill Swindell, The Press-Democrat
Go deeper:
Go deeper