Andrew Yang: Tom Steyer, Michael Bloomberg's enormous ad buys are a "dud"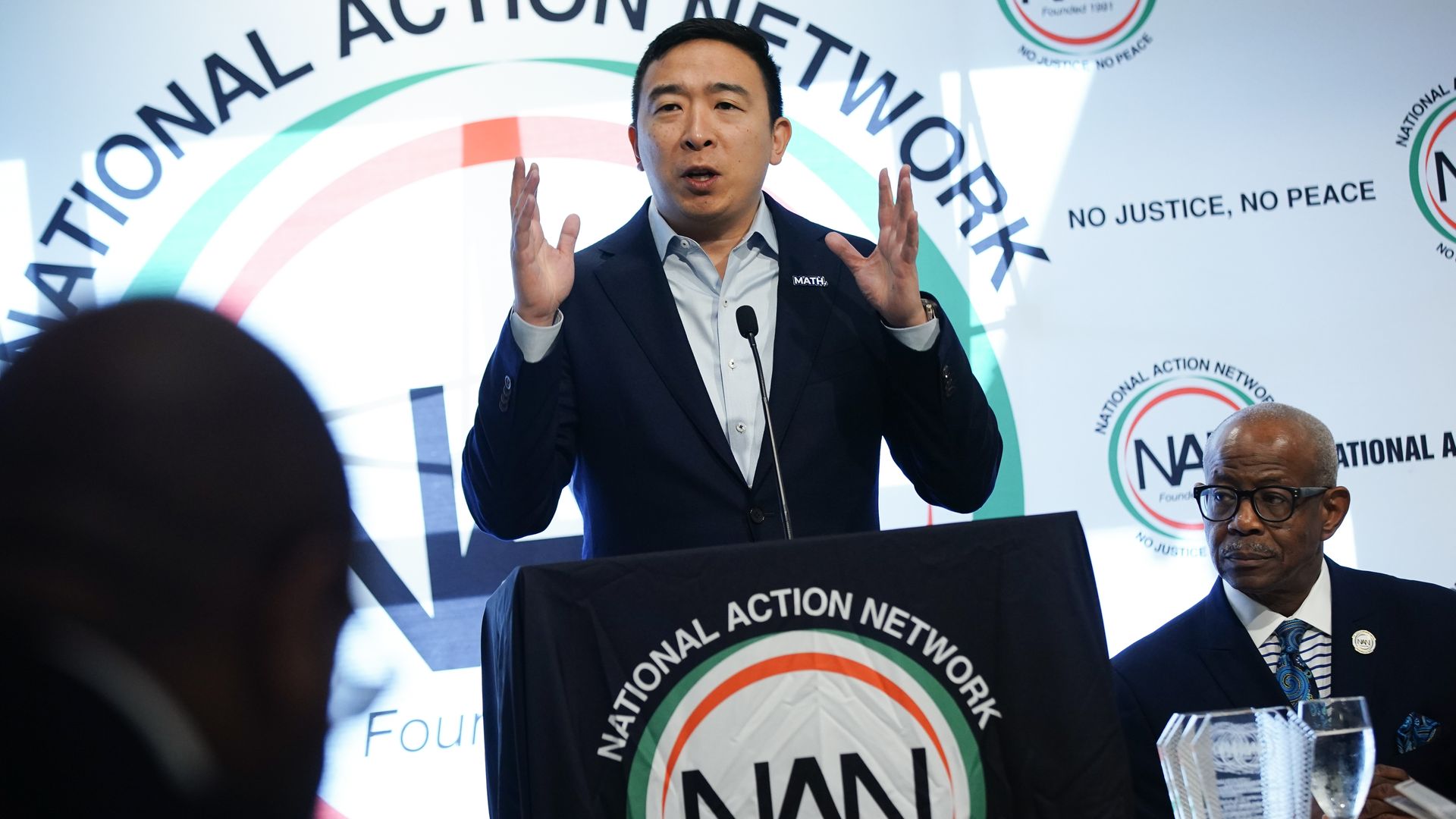 Democratic candidate Andrew Yang noted that the heavy ad spend from his fellow 2020 contenders, billionaires Michael Bloomberg and Tom Steyer, reflects "a very poor track record," of prior self-funded candidates, but stopped short of outright criticizing them, Yahoo reports.
The big picture: The two billionaires in the race have collectively spent more than $181 million in TV ads so far. The other Democratic candidates have spent about $28 million combined, according to data consulting company Kantar.
What Yang is saying:
"This has been demonstrated again and again — self-funded candidates have a very poor track record. I do not think this cycle is running any differently."
"I'm less upset than some of the other candidates at Tom and Mike spending all this money because I think it's going to be a dud."
"So I think this is something of a political science experiment, but I'm not concerned about either of them buying the election."
Background: Other Democratic candidates have attacked the billionaires, saying they're buying their way into the race.
Julián Castro in a fundraising email wrote: "Ten months in Billionaire Michael Bloomberg is jumping in the race to use his personal fortune to try and buy the nomination. We don't need another ego-driven billionaire flooding the airwaves. We know your support isn't for sale."
Sen. Cory Booker: "There are more billionaires than black people who've made the December debate stage — that's a problem."
Go deeper: Trump and Buttigieg battle for young voters with Snapchat ads
Go deeper