Biden told Senate Democrat he would "serve two terms if necessary"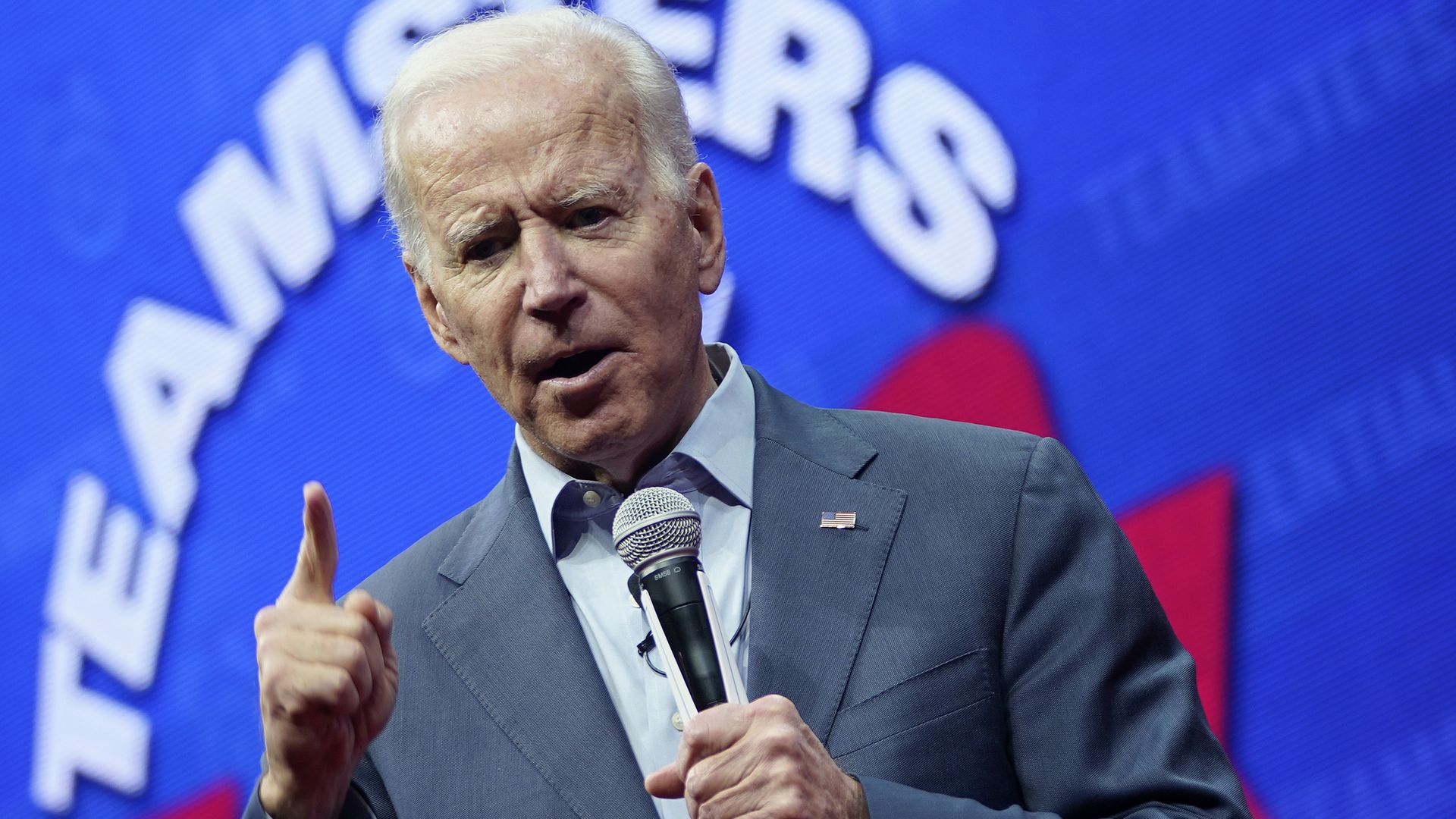 Former Vice President Joe Biden told Sen. Chris Coons (D-Del.) that he would "serve two terms, if necessary" in response to a Politico article suggesting he had signaled he would only serve a single term if elected president, CNN's Ali Zaslav said Wednesday.
Background: Biden, who would be 81 years old by the 2024 election, has grappled with addressing his age and sharpness throughout his campaign. He has considered making a public pledge binding himself to just one term, per Politico, but aides fear such a promise could drain his political capital upon entering office.
Instead, Politico writes the former vice president is "quietly indicating" that he won't run for reelection, with Biden campaign staffers telling Politico reporter Ryan Lizza a second-term run would be "virtually inconceivable."
What they're saying: Responding to Politico's reporting, Kate Bedingfield, Biden's deputy campaign manager tweeted Wednesday: "Lots of chatter out there on this so just want to be crystal clear: this is not a conversation our campaign is having and not something VP Biden is thinking about."
Go deeper:
Go deeper