Bolton knocks Trump administration for latest North Korea decision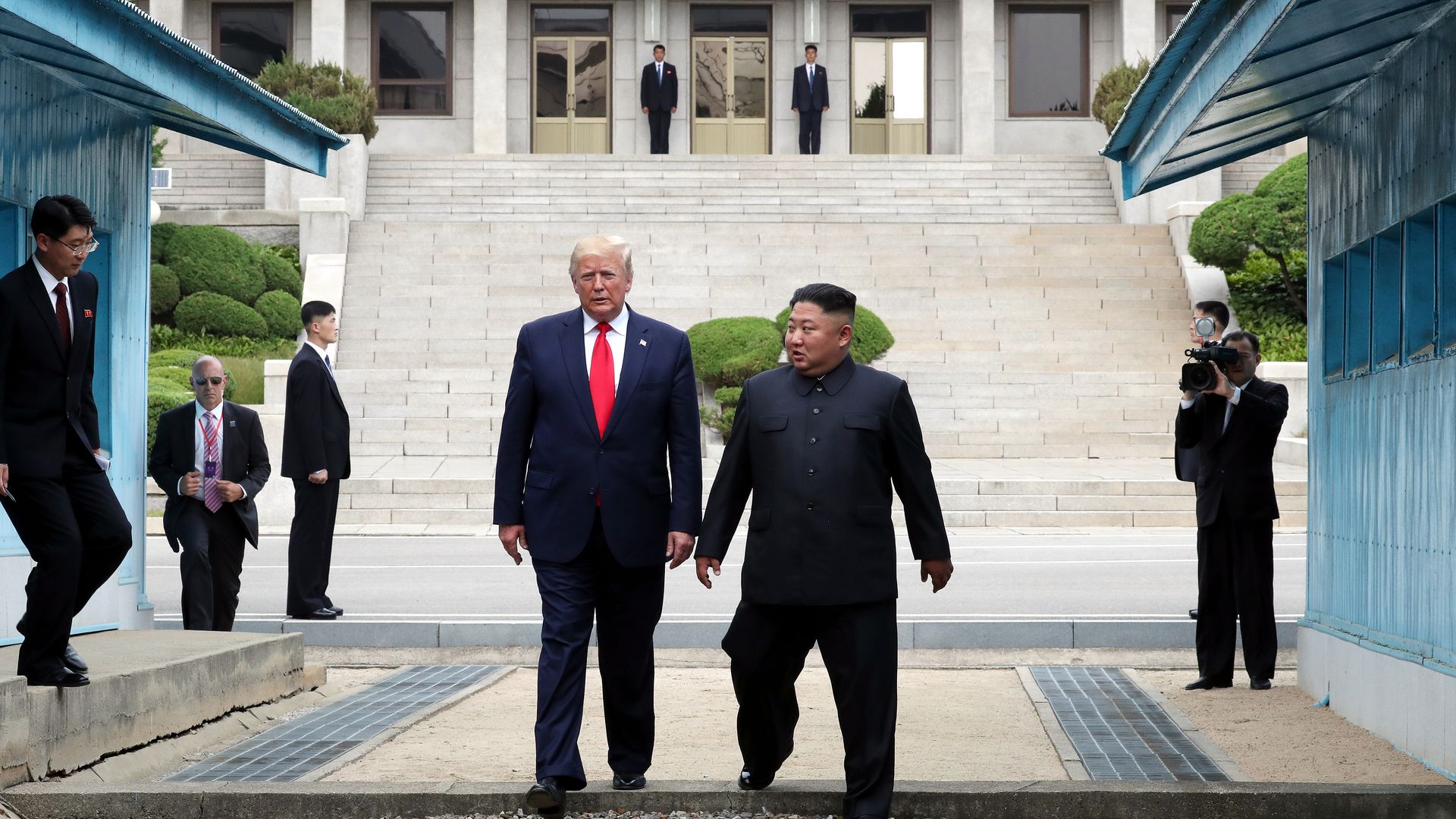 John Bolton, President Trump's former national security adviser, is publicly criticizing the Trump administration's decision to stymie a United Nations Security Council meeting on North Korea's human rights abuses.
Driving the news: "We should take the lead, not obstruct other nations," Bolton tweeted on Tuesday.
Between the lines: Bolton, who's already spoken out about what he views as Trump's misguided courtship of North Korean dictator Kim Jong-un, tagged me in his tweet — a sign that his latest criticism was in reference to the recent Trump administration decision at the UN.
I had tweeted a link to this New York Times story, which reported:
"The Trump administration has refused to support a move by members of the United Nations Security Council to hold a discussion Tuesday on North Korea's rampant human rights abuses, effectively blocking the meeting for the second year in a row."
"The American action appeared aimed at muting international criticism of Pyongyang's human rights record in the hope of preserving a tenuous diplomatic opening between President Trump and Kim Jong-un."
The big picture: Administration officials have expressed concern about an escalation in recent weeks of tensions with North Korea.
Trump and Kim are trading insults again, as they did in 2017 when some senior administration officials worried the two countries were on a path to conflict.
North Korean officials have been issuing vague threats ahead of the Dec. 31 deadline that Kim set for Trump to make concessions including the lifting of sanctions. Trump has shown no desire to capitulate to North Korea's demands.
Per NYT: "North Korean officials have warned that their government might end its self-imposed moratorium on intercontinental ballistic missile and nuclear tests if Washington does not meet Mr. Kim's Dec. 31 deadline. A vice foreign minister of North Korea warned last week that it was up to Washington to decide what kind of 'Christmas gift' it would receive from Pyongyang."
Go deeper