Chilean Air Force plane carrying 38 crashes on way to Antarctica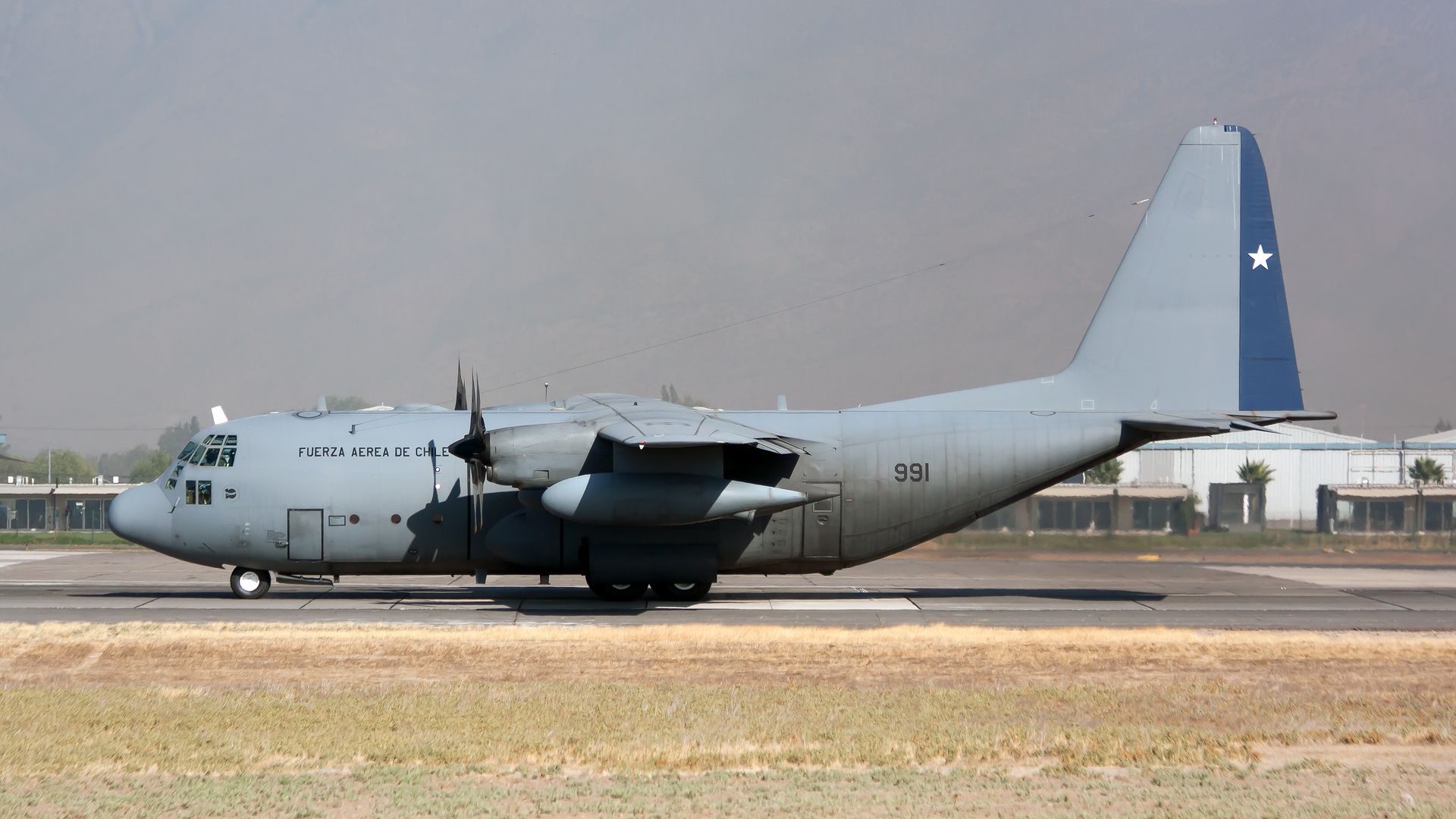 Chile's Air Force on Tuesday said a military cargo plane carrying 38 people crashed while flying to the country's base in Antarctica, Reuters reports.
The latest: Search and rescue crews have not located the plane, but the Air Force concluded that the aircraft crashed based on the number of hours it has been missing. The C-130 Hercules was carrying 17 crew members and 21 passengers when it lost contact with operators. Three civilians were on board, per AP.
An Air Force official told reporters the plane didn't activate a distress signal, per BBC.
The plane was "transporting crew members to inspect a floating pipeline" that helps to power Chile's Base Antarctica Presidente Eduardo Frei Montalva, the New York Times notes.
Editor's note: This article has been updated with new details throughout.
Go deeper