Kamala Harris leads 27 senators in demanding Stephen Miller's removal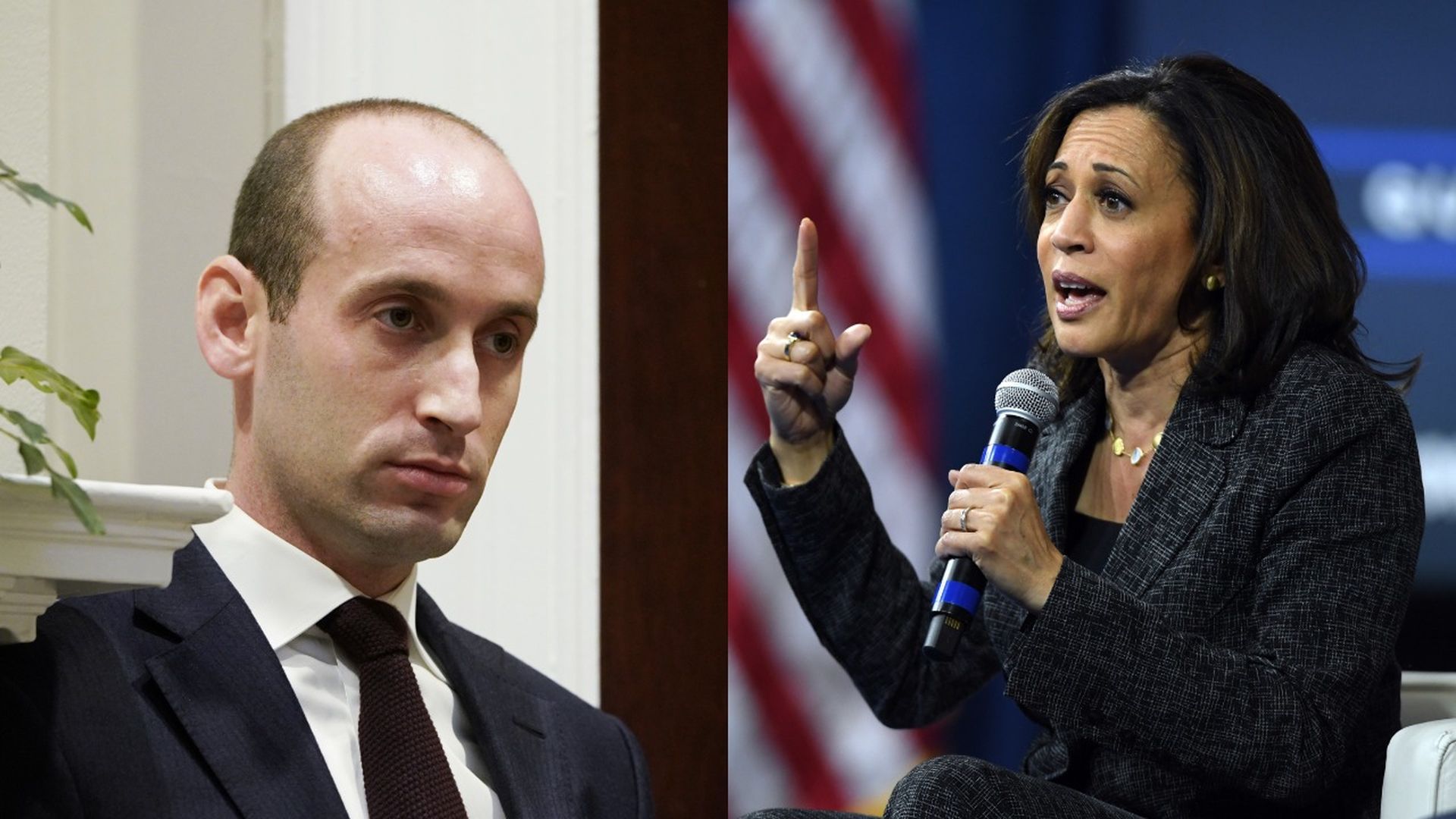 Sen. Kamala Harris (D-Calif.) led a group of 27 Democratic senators on Monday in demanding that President Trump remove senior White House adviser Stephen Miller, following a report from the Southern Poverty Law Center that alleged he shared white nationalist content with the right-wing news site Breitbart.
The big picture: "Mr. Miller's demonstrable white nationalist ideology has been directly translated into your administration's policies, which have been widely criticized for systematically targeting communities of color," the senators write in a letter.
They point to Trump's 2017 travel ban, family separations at the U.S.-Mexico border and other immigration policies reportedly shaped by Miller, claiming that "every one of them aligns with the white nationalist ideals espoused by Mr. Miller in his e-mails."
What they're saying: In response to the SPLC report, White House press secretary Stephanie Grisham said last month, "The SPLC ... is an utterly discredited, long-debunked far-left smear organization that has recently been forced — to its great humiliation — to issue a major retraction for other wholly fabricated accusations. They libel, slander and defame conservatives for a living. They are beneath public discussion."
Go deeper: Group says Stephen Miller shared story ideas on race, immigration with Breitbart
Go deeper