Russia has strong hand to play at Paris meeting on eastern Ukraine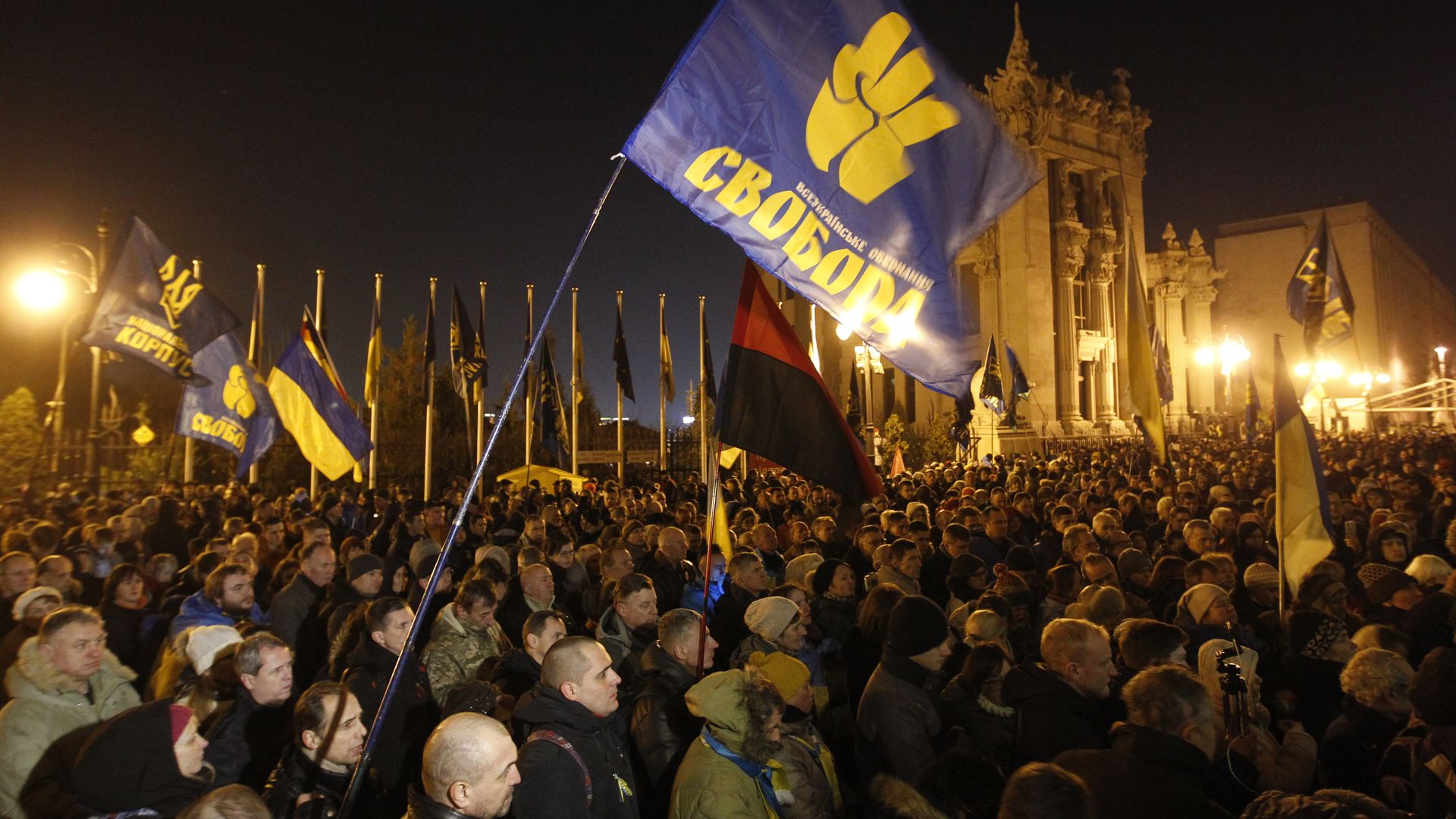 A group of European leaders meeting in Paris on Monday aims to revive progress on terms for peace in eastern Ukraine, an effort that has largely stalled since the second Minsk agreement was signed in February 2015.
Why it matters: It's the first such meeting in more than three years among France, Germany, Ukraine and Russia — the so-called Normandy Four. Russian President Vladimir Putin enters the talks with his greatest leverage yet, which does not bode well for Ukraine.
Between the lines: International developments have converged to strengthen Russia's hand.
What to watch: Ukraine is not set up for a positive outcome.
At worst, some "grand deal" between Russia and the Europeans codifies Ukraine's "grey zone" status and forces Kiev to hold elections on "special status" in the occupied Donbas regions, where autonomy would allow Russia to continue destabilizing Ukraine's government.
Ukraine's best bet, though still a terrible deal, may be a perpetuation of the status quo dating to Russia's 2014 invasion of eastern Ukraine: a simmering conflict that costs Ukrainian lives but doesn't enshrine permanent Russian control of the region.
Alina Polyakova is director of the project on global democracy and emerging technology and a fellow in the foreign policy program at the Brookings Institution.
Go deeper