Biden skeptical Bloomberg will catch on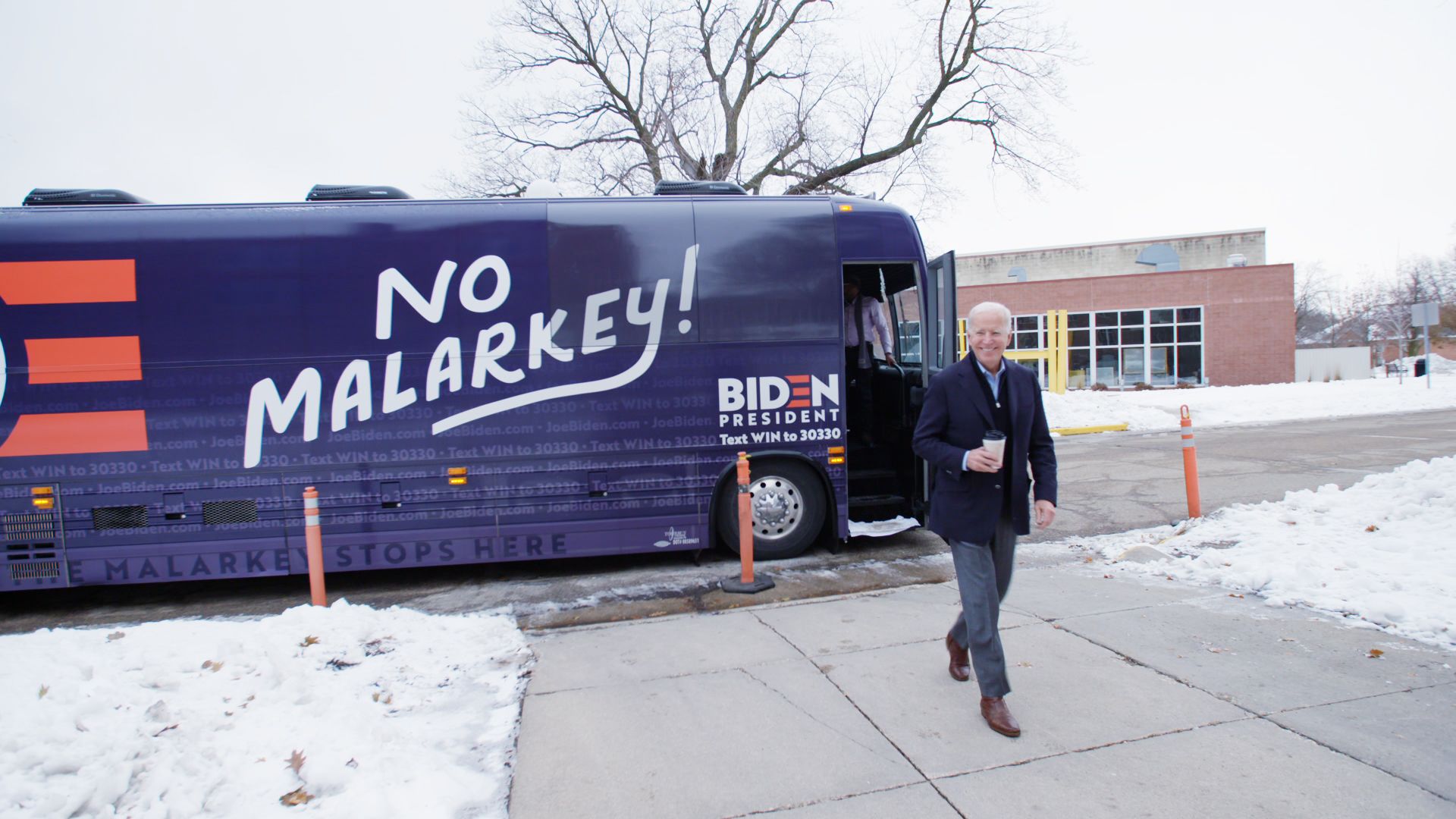 Former Vice President Joe Biden told "Axios on HBO" he is skeptical former New York Mayor Michael Bloomberg will get traction with Democratic voters. 
Why it matters: Aides tell us Biden was hacked off that Bloomberg jumped into the race after promising he would not. Bloomberg has made it clear via advisers that Biden's weakness prompted his entrance.
Biden told "Axios on HBO": "I think [voters] are going to look and make a judgment. What is he bringing in? What's he adding to the race?"
Biden added that he is a "skeptic" of Bloomberg's candidacy and believes voters share that opinion.
Between the lines: Biden declined to endorse Sen. Elizabeth Warren's accusation that Bloomberg is trying to buy the election.
"I agree that he has decided he is better off spending his own money — which is unlimited amounts of money — than going out and trying to raise any money. ... I think it's something that the American people have to take a hard look at and make a judgment whether there is any real risk."
The big picture: Bloomberg has surged to fifth in the RealClearPolitics polling average for 2020 Democrats, but he still trails Biden by nearly 24 percentage points.
Biden has held a commanding lead for all but a few weeks of the cycle, and the only other person to hold a lead is Sen. Elizabeth Warren, who has since faded back into the third slot.
Go deeper:
Go deeper