Trump takes on toilets, complains about water efficiency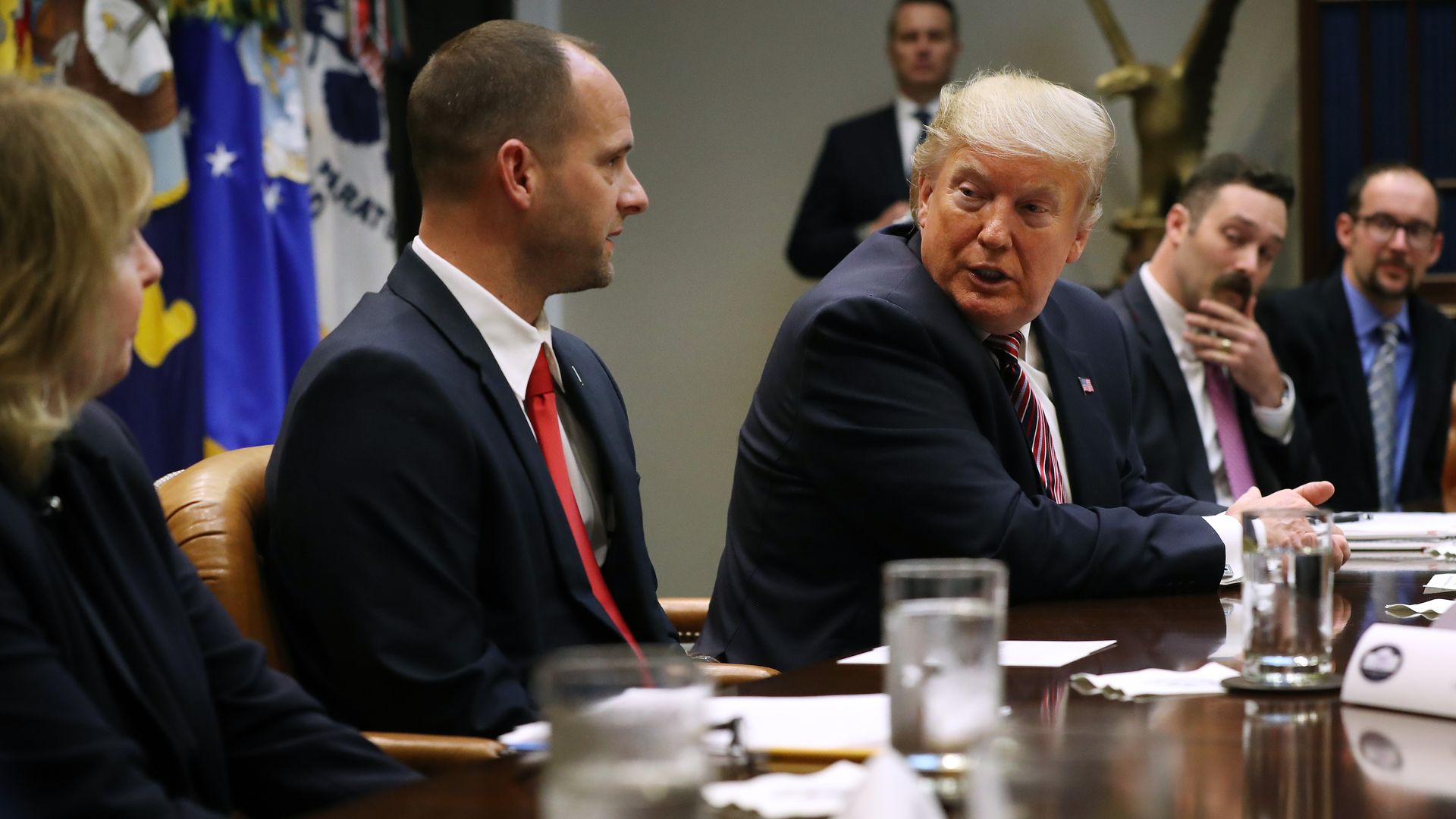 President Trump ordered a federal review of U.S. water efficiency standards in bathrooms on Friday, saying "people are flushing toilets 10 times 15 times as opposed to once."
Why it matters: Trump "routinely portrays himself as a champion" of the environment, but many have called him out for rolling back Obama-era environmental protections, Bloomberg writes.
Reality check: Older toilets can use up to six gallons of water per flush, while some low-flow toilets can use 1.28 gallons, The New York Times reports.
What he's saying:
"You can't wash your hands, practically, there's so little water comes out of the faucet. And the end result is you leave the faucet on and it takes you much longer to wash your hands.  You end up using the same amount of water."
"You turn on the faucet; you don't get any water.  They take a shower and water comes dripping out.  It's dripping out — very quietly dripping out...They end up using more water.  So, EPA is looking at that very strongly, at my suggestion."
Go deeper...Exclusive: Fundraising by environmental groups spikes under Trump
Go deeper