R. Kelly charged with bribing official to obtain false ID for underage girl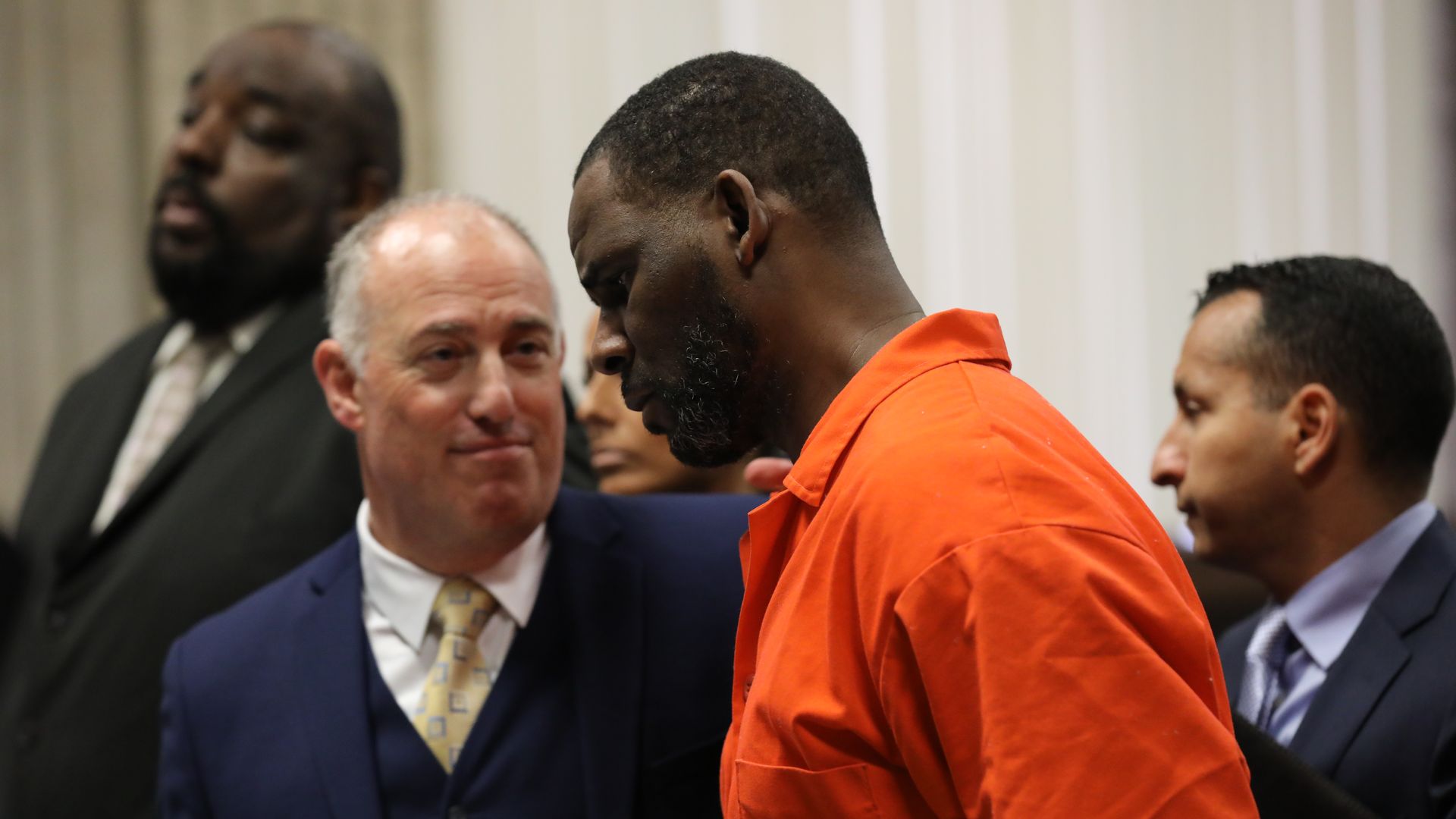 R&B singer R. Kelly was charged on Thursday with bribing an Illinois government employee to create a false ID for 15-year-old singer Aaliyah Haughton one day before marrying her in August 1994, the Washington Post reports.
The big picture: Kelly is one of 11 reported influential figures to face charges or convictions over accusations of sexual offenses since the #MeToo movement went viral in 2017.
Details: Kelly was charged in February on 10 counts of aggravated criminal sexual abuse involving four victims, and in May on 11 counts involving aggravated criminal sexual assault. He is being held without bail.
He was acquitted in 2008 on child pornography charges.
Go deeper: Global #MeToo movement has resulted in 6 convictions, 5 charges
Go deeper