Nikki Haley: Dylann Roof hijacked meaning of Confederate flag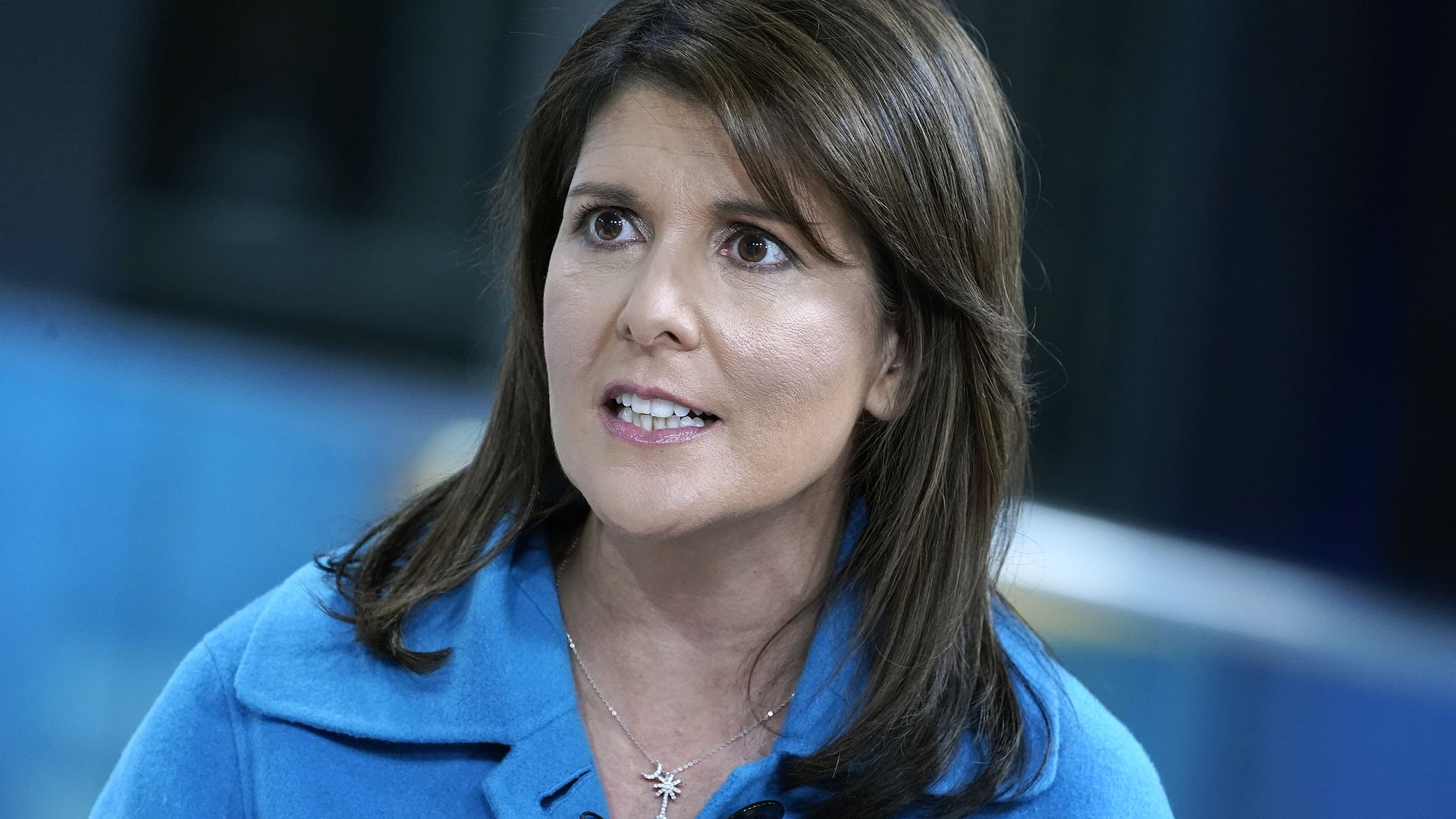 Former United Nations ambassador Nikki Haley said that shooter Dylann Roof hijacked the meaning of the Confederate flag when, in 2017, he attacked a historically black church in Charleston, S.C., in an interview with The Blaze.
What she's saying: "People saw [the Confederate flag] as service, and sacrifice and heritage," Haley said, adding, "the national media came in droves — they wanted to define what happened. They wanted to make this about racism. They wanted to make it about gun control. They wanted to make it about the death penalty."
Context: Haley was the governor of South Carolina at the time of the shooting. She characterized South Carolinians' view of the flag in similar terms at the time, as she called for the removal of the Confederate flag from the Capitol grounds, The New York Times reported.
Roof, a self-described white supremacist, was found guilty and sentenced to death in 2017 for killing nine people, the New York Times reports.
In a tweet on Friday, Haley recalled the shooting as "a painful time for our state."
Go deeper: The deadliest mass shootings in modern U.S. history
Editor's note: The post has been updated to include additional context.
Go deeper