Feud heats up between Warren and Buttigieg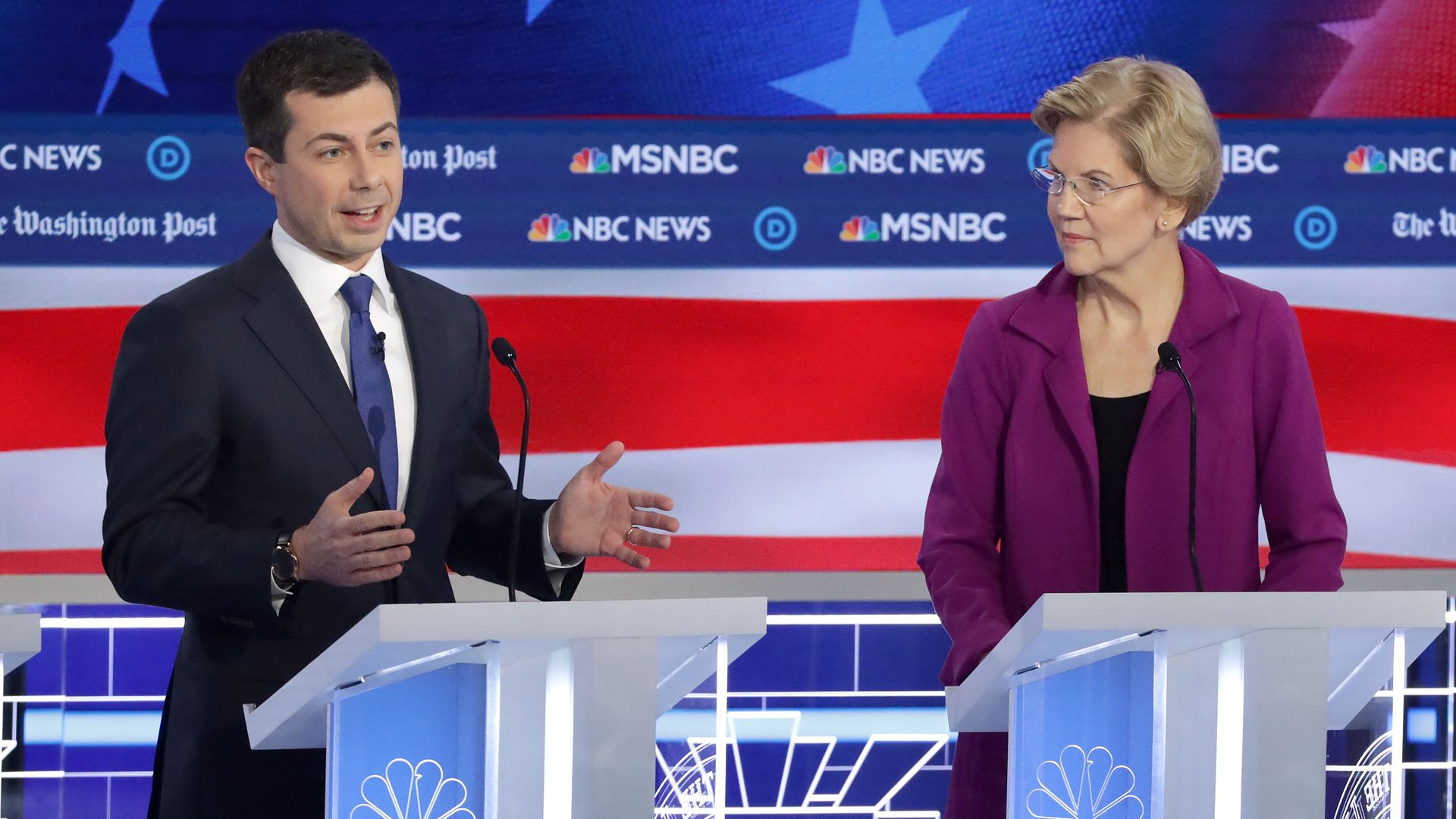 Mayor Pete Buttigieg's campaign fired back at Sen. Elizabeth Warren calling her a "corporate lawyer" and suggesting she open "up the doors to the decades of tax returns she's hiding."
The other side: Warren, who typically chooses not to call out her competitors by name, criticized the mayor on Thursday for failing to disclose the names of his finance committee or his campaign's top fundraisers since April, Politico reports.
Why it matters: The series of back and forths this week signifies a shift in the campaigns, Politico writes, in which Buttigieg has gained ground in Iowa over top candidates including Warren.
Buttigieg's popularity rose to 25% in Iowa, according to a mid-November Des Moines Register poll
Warren's average is 23%.
Go deeper: Pete Buttigieg to face frontrunner scrutiny
Go deeper