French unions launch massive strikes to protest retirement reform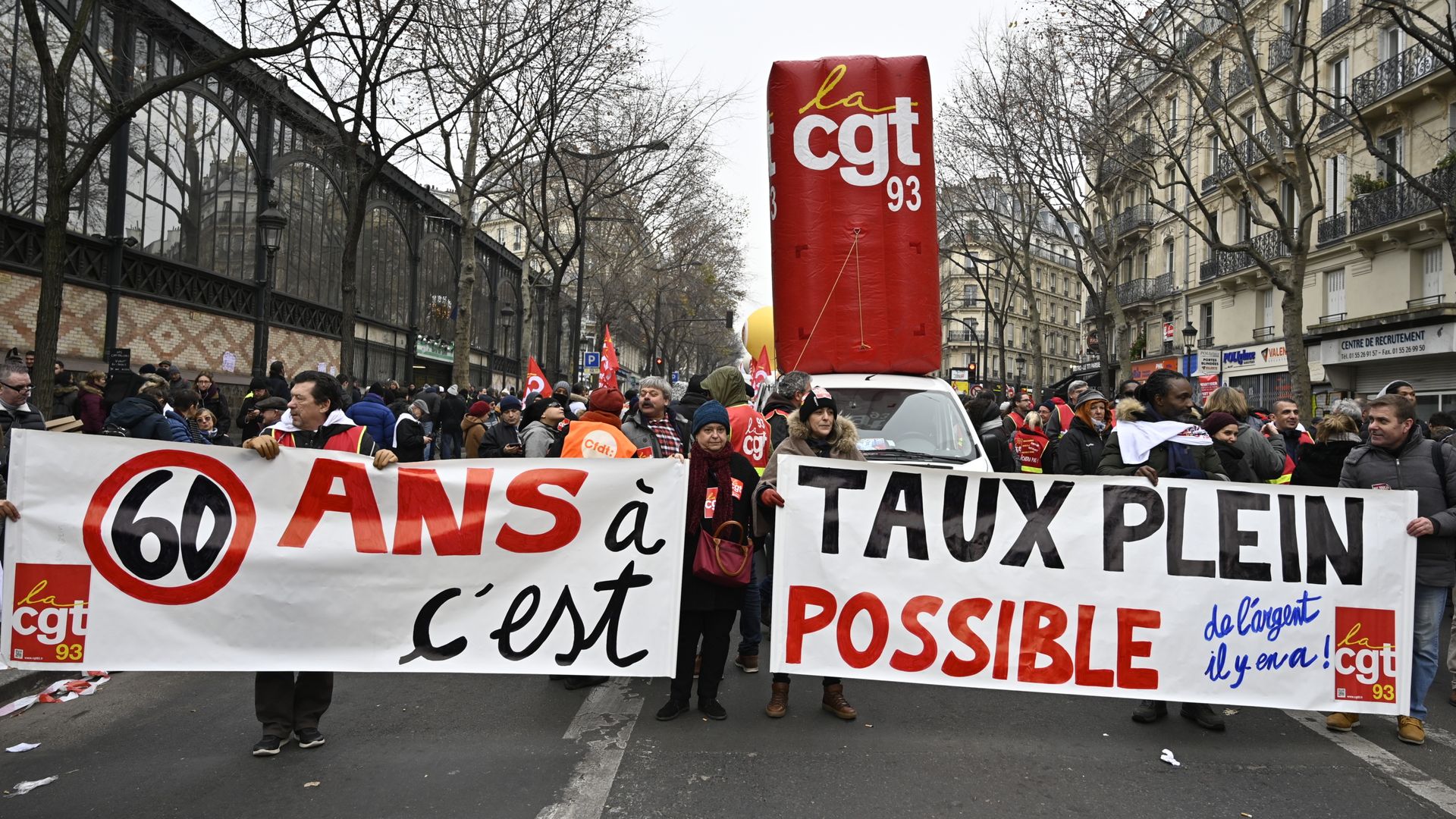 French unions marched through Paris on Thursday, barricading the presidential palace and forcing the closure of the Eiffel Tower as a part of a nationwide strike to protest the government's plan to reform the country's retirement system, the AP reports.
The big picture: Organizers hoped to caution French President Emmanuel Macron against pursuing the reform, which many fear will disrupt the country's social safety nets, shrinking pensions and forcing longer work hours.
Workers in or around Paris region worked from home or took a day off. Around 78% of teachers in the capital went on strike.
The strike caused transportation woes with many of Paris' subway stations closed. France's civil aviation authority announced that 20% of flights were grounded, and 90% of the trains on its high-speed network were cancelled.
The state of play: Macron made streamlining the country's 42 retirement systems central to his 2017 presidential campaign, and an official said Macron remains "calm and determined" to enact the reform.
Go deeper:
Go deeper