Foster the People may retire "Pumped Up Kicks" due to school shooting ties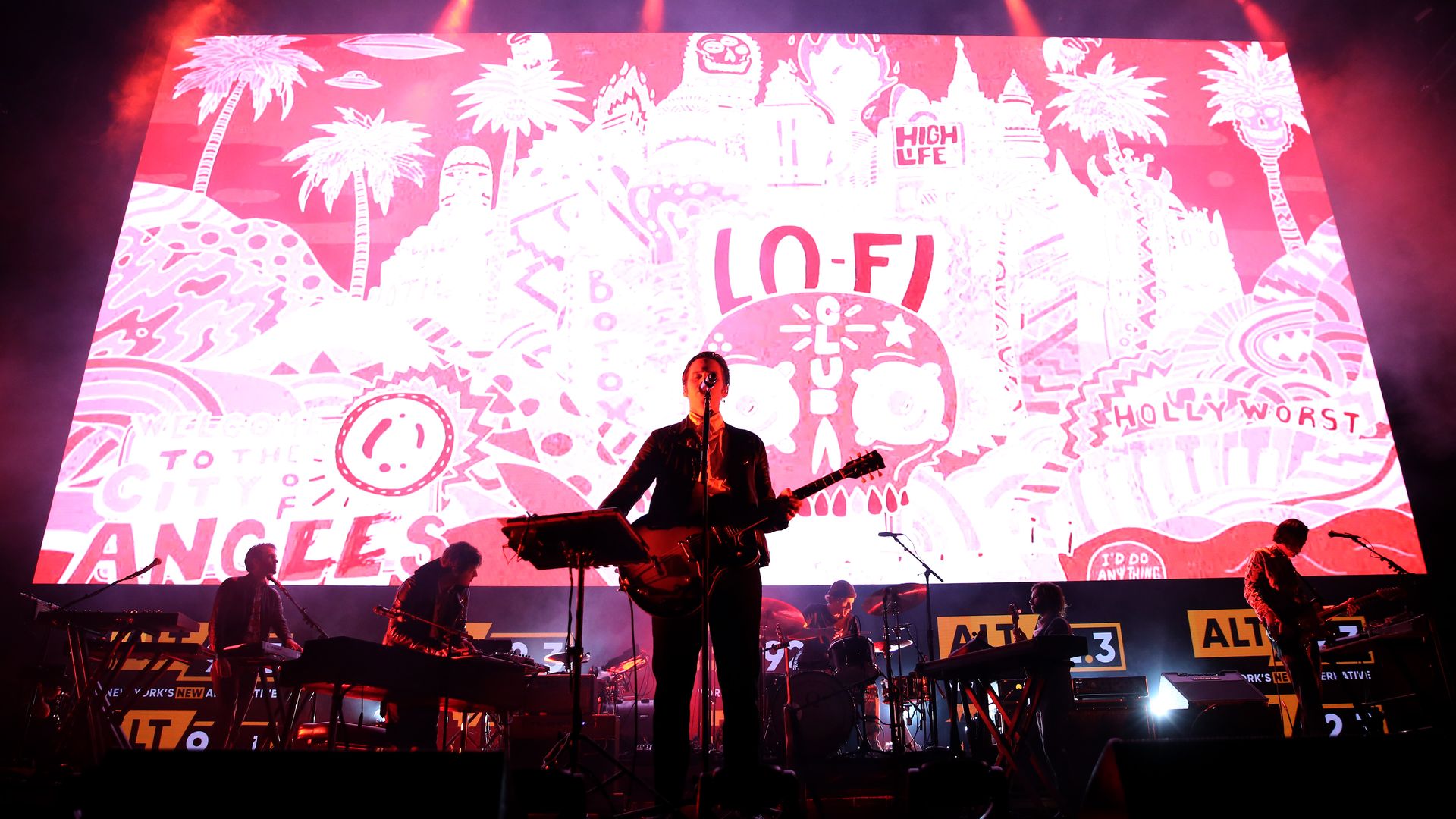 Mark Foster, the frontman of rock band Foster the People, told Billboard that he's considering retiring "Pumped Up Kicks," the group's most popular song, due to its continued associations with school shootings.
Why it matters: The song — written from the perspective of a violent teenager — hit #3 on Billboard's Hot 100 in 2011, but has since faced criticism over its subject matter. The South Florida Sun Sentinel reported last year that the song was on a playlist of Parkland shooter Nikolas Cruz.
The chorus contains the lyrics: "All the other kids with the pumped up kicks / You'd better run, better run, outrun my gun / All the other kids with the pumped up kicks / You'd better run, better run, faster than my bullet."
What he said:
"I've been thinking about retiring the song and just not playing it live anymore. I can't ask other people not to play it live, but the public made the song what it is — and if the song has become another symbol for something, I can't control that. But I can control my involvement in it.
"The way that people perceive the song is their choice, and it becomes a separate entity that I don't have control over. But I do have control over whether I'm going to take part in playing it over and over again. It's like pushing your song in somebody's wound — I don't really want to do it."
The big picture: Foster also reflected on how the song was censored and taken out of rotation by MTV and some radio stations after the Sandy Hook Elementary School shooting in 2012, saying "that a three-minute song can make somebody more uncomfortable than a two-hour movie."
"And I guess maybe it's the fluidity of it too — like, when something is being played everywhere around the world for a month or two, you hear it everywhere, and you really don't have a choice."
Go deeper: More than 800 independent musicians plot Amazon boycott over work with ICE
Go deeper