"You're a damn liar": Biden rebukes voter over allegations about son's Ukraine work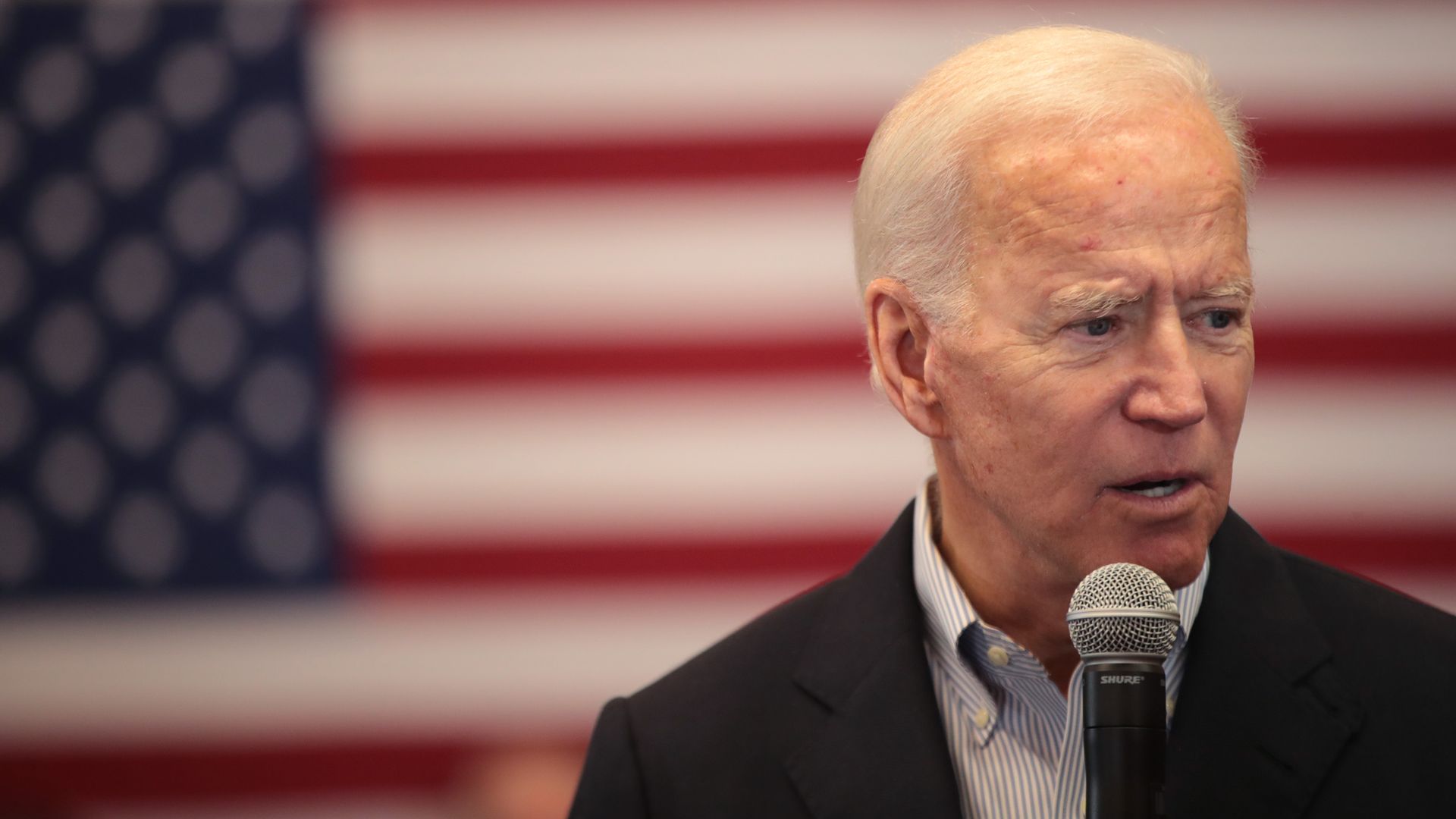 Former Vice President Joe Biden told a voter attending one of his campaign events on Thursday that he is "a damn liar" for making unsubstantiated allegations that Biden "sent" his son, Hunter, to work for a Ukrainian gas company in order to sell access to President Obama.
Why it matters: President Trump's request that Ukraine's president announce an investigation into the Biden's dealings in Ukraine is what sparked the impeachment inquiry. Hunter's role with Ukrainian energy company Burisma did raise conflict-of-interest concerns at the time, but there is no evidence that the former vice president committed "corruption" of any kind in the country, as Trump has claimed.
Details: The man, who identified himself as an 83-year-old retired farmer, said that he had two concerns about Biden: his age and his son's work in Ukraine.
Biden responded by saying the man was "too old" to vote for him, challenging him to do push-ups or run if he wanted to "check" his shape.
Biden also dismissed the allegations about Hunter as nonsense.
What they're saying: Biden's senior campaign adviser Symone Sanders tweeted in response to the incident: "1) the gentleman is a self identified Warren supporter who said he would vote for the VP in a general election 2) his facts were flat-out wrong and 3) the crowd backed VP Biden up in his response."
Go deeper ... Fact check: What Joe and Hunter Biden actually did in Ukraine
Go deeper