Bernie Sanders surges in California primary poll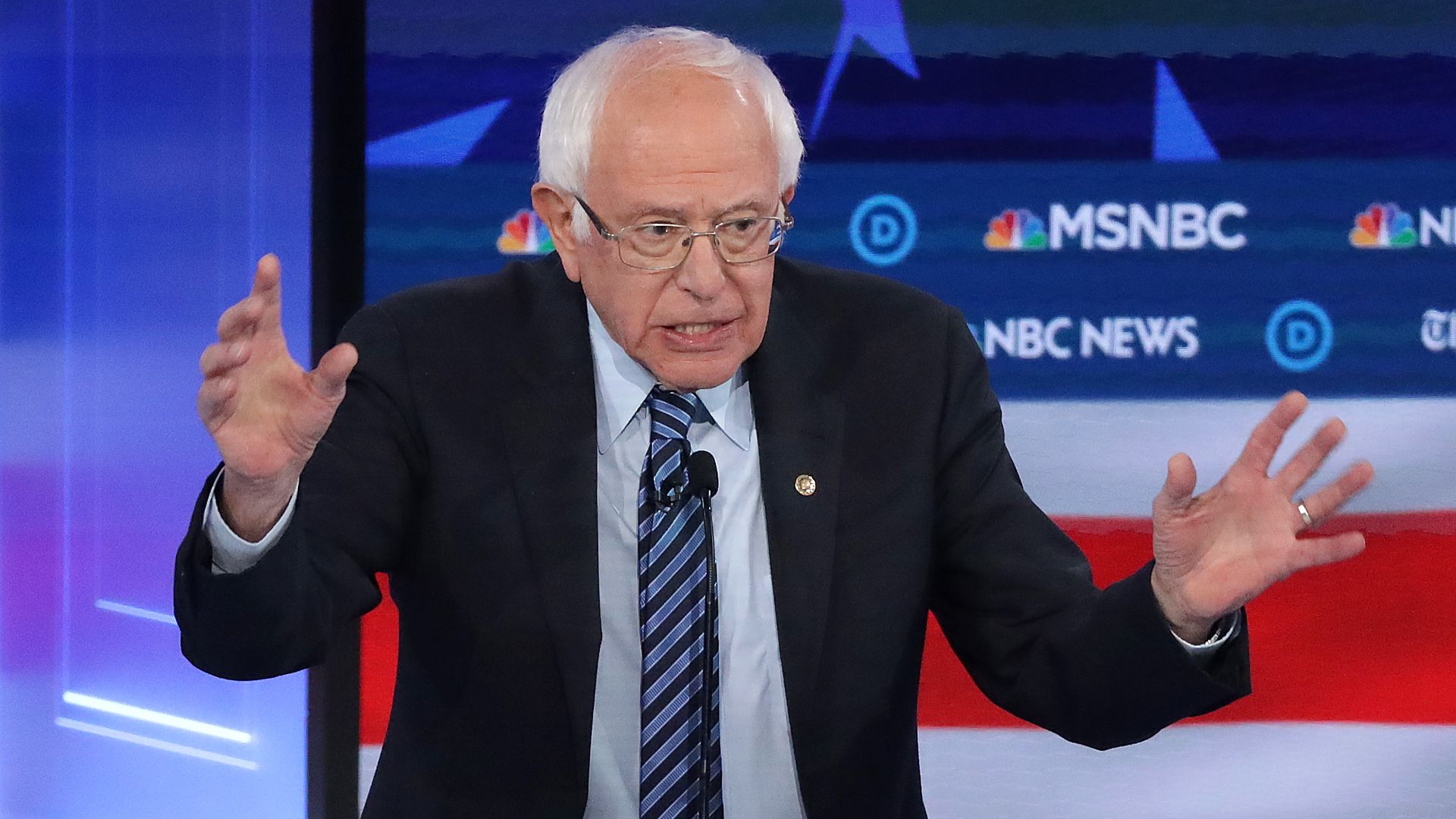 Sen. Bernie Sanders (I-Vt.) has surged in a new California poll at the expense of Sen. Elizabeth Warren (D-Mass.) and former Vice President Joe Biden, according to a UC Berkeley Institute of Governmental Studies survey published by the Los Angeles Times on Thursday.
The big picture: Warren's lead in September in the same poll dropped by 7 points to 22%, meaning she is statistically tied with — but nominally behind — Sanders, who sits at 24%. Biden also dipped by 6 points to 14%, with South Bend, Ind. Mayor Pete Buttigieg at 12%.
Why it matters: California will have the most delegates at next summer's Democratic nominating convention.
Where it stands:
Bernie Sanders: 24%
Elizabeth Warren: 22%
Joe Biden: 14%
Pete Buttigieg: 12%
Kamala Harris: 7% (Dropped out)
Of note: The poll was conducted before California Sen. Kamala Harris dropped out of the 2020 race, but the survey asked respondents to name their second-choice candidates. If the votes of those who preferred Harris were reallocated based on those responses, Sanders would have 25%, followed by Warren at 24%; Biden, 17% and Buttigieg, 13%.
Methodology: The poll was conducted Nov. 21-27 from a representative sample of 1,694 registered Democrats with a margin of error of +/- 4%.
Go deeper:
Go deeper