Report: Huge oversights in Chinese scientist's gene-edited babies attempt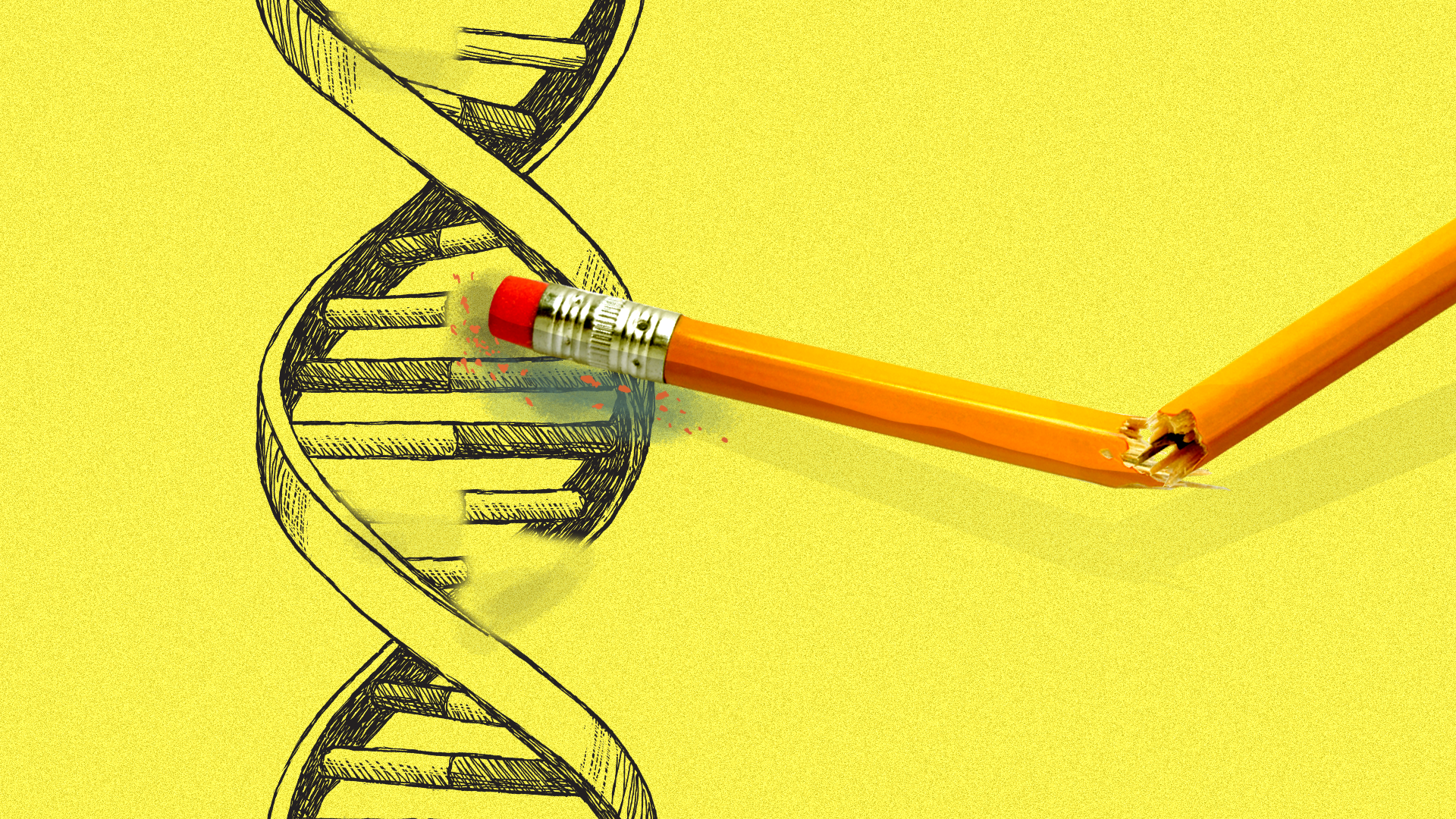 MIT Technology Review released excerpts of Chinese scientist He Jiankui's unpublished research on Tuesday, underscoring massive ethical and practical oversights in his claim that he successfully used the gene-editing tool CRISPR to create genetically engineered children.
The bottom line: A primary goal of the experiment was to test if cells could be gene-edited to become HIV resistant. This could have been done without creating human test subjects, MIT notes.
What else they found: The researchers never checked to see if their newly created mutations actually led to HIV resistance — and the experiment itself did not have "clear, immediate medical benefits" for the children or their parents, per MIT.
The twin girls could have health issues from different cells in their embryos potentially being edited differently, or from being "mosaic."
The research plan was not registered with the China Clinical Trial Registry until after the twins were born — and it only briefly discusses ethics at all.
Author and lead researcher He Jiankui thanked John Zhang, head of one of the largest fertility centers in the U.S., for his contributions to the report.
What they didn't find: He's unpublished research, reviewed by MIT, did not disclose the financial interests of the authors or who funded the project. The manuscripts also did not include details on each author's scientific contribution.
Go deeper: Report: Location of Chinese scientist who says he created first gene-edited babies unknown
Go deeper