Impeaching Trump is unpopular in key election states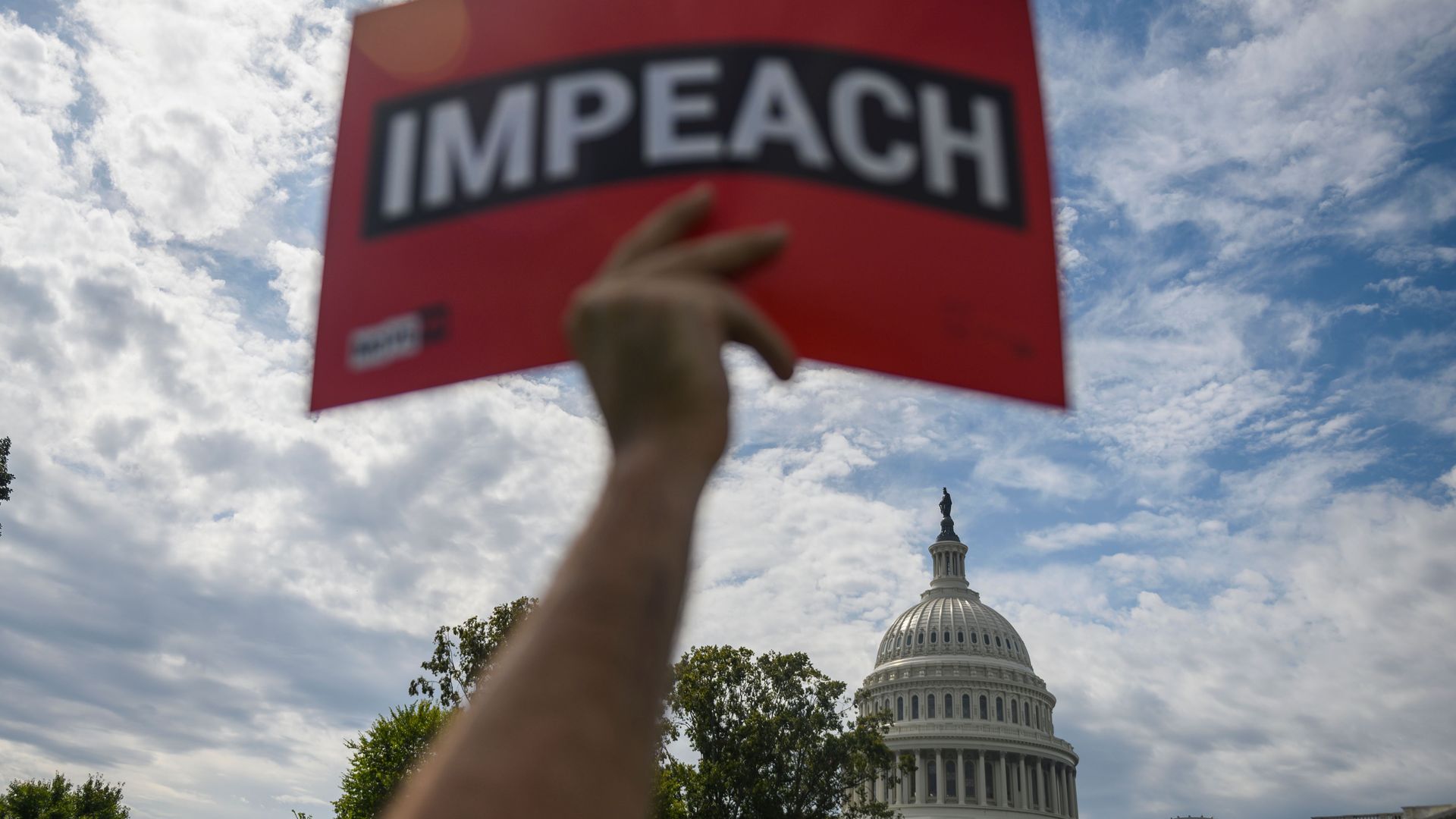 Polls in key 2020 states show that support for impeaching President Trump is lower than in national impeachment polls, according to an analysis by the Washington Post.
Why it matters: The polls signal that pursuing impeachment could potentially hurt Democrats in states they need to carry to defeat Trump in his bid for a second term.
By the numbers: In a dozen October and November polls on impeachment in battleground states like Arizona, Florida, Michigan, Pennsylvania, Nevada, New Hampshire, North Carolina and Wisconsin, an average of 44% of those surveyed supported impeachment, with 51% opposed, according to the Post.
In averages of national polls, 47% of respondents said they support impeachment, while 43% said they oppose it.
After strongly opposing impeachment in the summer, national polls since the start of the House' public hearings have independent voters divided on the subject, with 42% in support and 44% opposed.
Between the lines: Trump's approval rating has also remained steady in national polling throughout the impeachment inquiry hearings, swaying between 39% and 43% from mid-September to mid-November, according to Gallup polling.
The lack of movement in Trump's approval ratings demonstrates how entrenched Americans are in their opinion of Trump. News and congressional testimony about his actions have not significantly changed how people feel about the president.
Go deeper:
Go deeper