China and Russia display deepening ties with new pipeline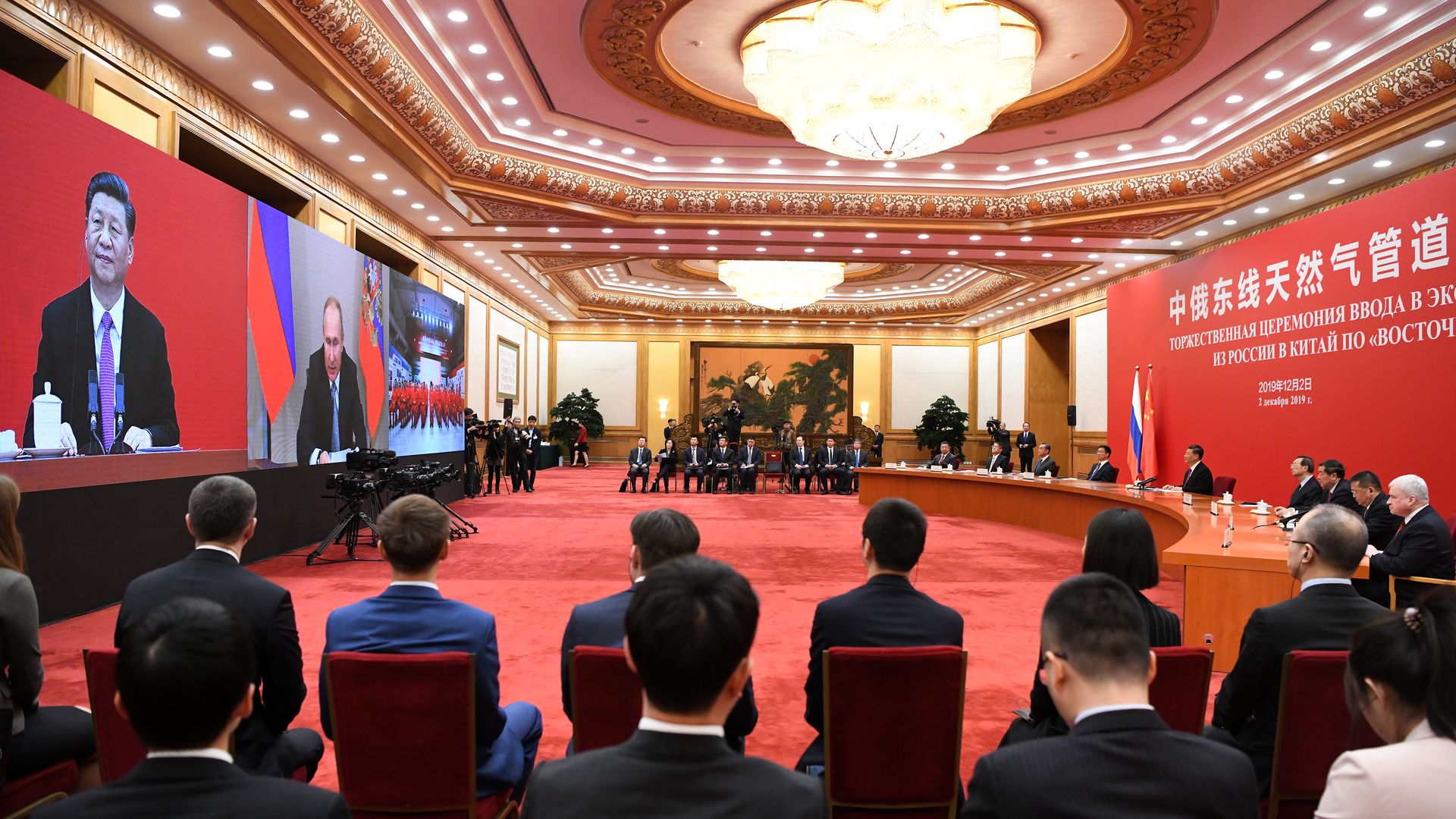 An 1,800-mile-long symbol of one of the world's most important geopolitical partnerships began delivering Russian gas to China today, the countries' presidents announced.
By the numbers: The Power of Siberia pipeline is expected to "generate $400 billion for Russian state coffers" over three decades, per Reuters:
"The move cements China's spot as Russia's top export market and gives Russia a potentially enormous new market outside Europe. It also comes as Moscow is hoping to launch two other major energy projects — the Nord Steam 2 undersea Baltic gas pipeline to Germany and the TurkStream pipeline to Turkey and southern Europe."
Vladimir Putin hailed it as "a genuinely historical event" on a video link with Xi Jinping, who emphasized the deepening ties between the countries.
My thought bubble: The pipeline could also be seen as a physical manifestation of Putin's China strategy. He is squeezing everything he can out of a relationship that currently provides massive economic and strategic benefits, while putting off the question of what the increasingly unequal relationship across one of the world's longest borders means for Russia.
Go deeper: Our special report on 20 Years of Putin.
Go deeper