Macquarie strategists project stock market will double in value by 2030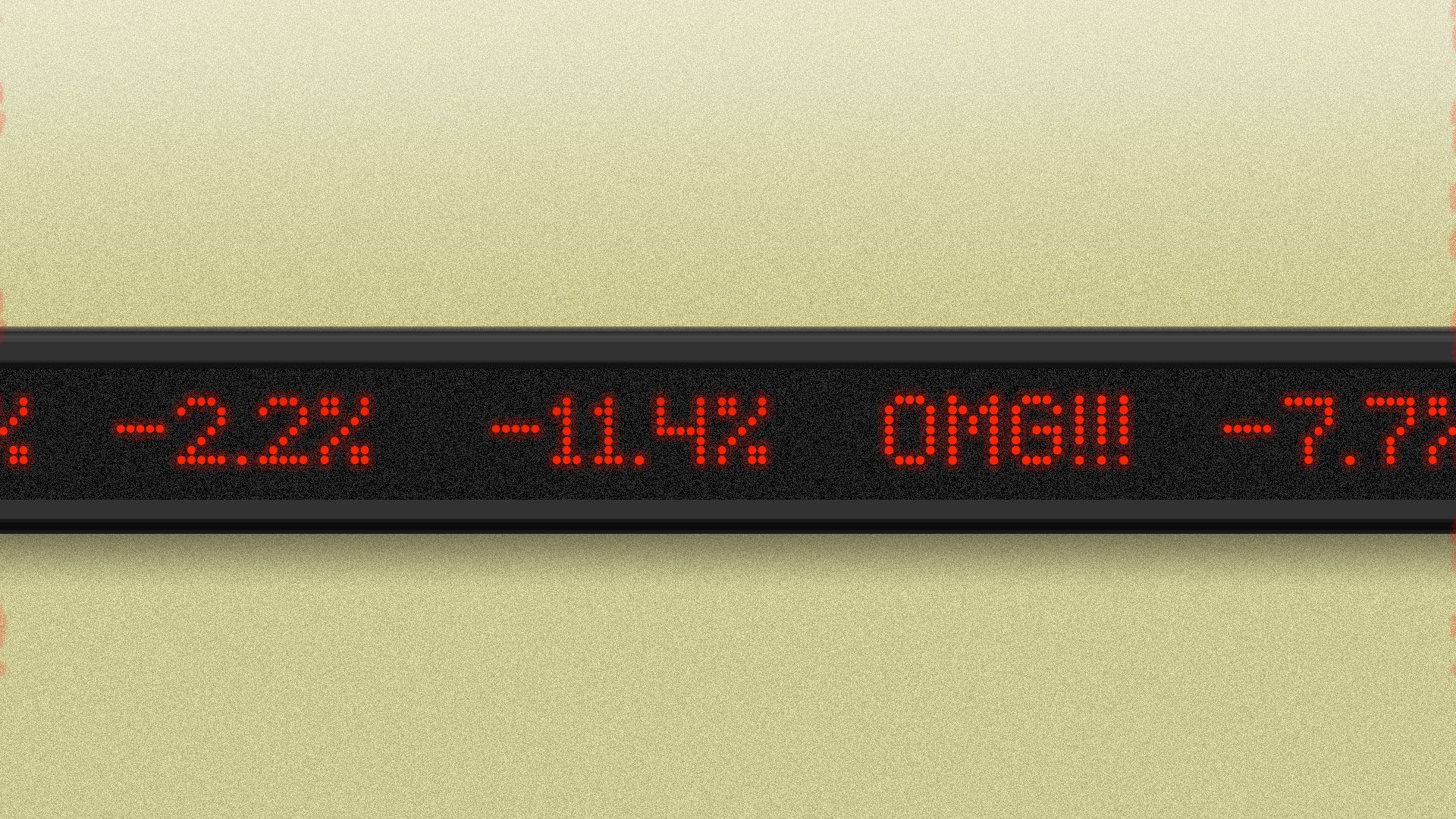 Strategists at $234 billion asset manager Macquarie Investment Management laid out an exceptionally bullish prediction for U.S. stocks — their equities team is calling for the market to double in value over the next 10 years.
Why it matters: That would put the Dow at around 55,000.
What they're saying: "Growth has entered a secular phase where many companies focused on the new economy can continue to grow for years to come," Alex Ely, Macquarie's CIO of U.S. small-mid cap growth equity, said during a call with reporters Monday.
The "new economy" is focused on the expansion of healthy food, advanced drug treatments and the digital economy, he said.
John Leonard, Macquarie's global head of equities, tells Axios that such predictions don't make them super-bulls; it's more that many other investors are "irrationally bearish" on equities and have missed out on a great deal of the gains in recent years.
"The fact that this market has been relatively positive and extended since the financial crisis doesn't mean that the earnings can't continue to grow and stock prices can't continue to go up as a result of that."
Go deeper: Investors cheer a Teflon earnings season
Go deeper