Life insurers could start asking: "Do you vape?"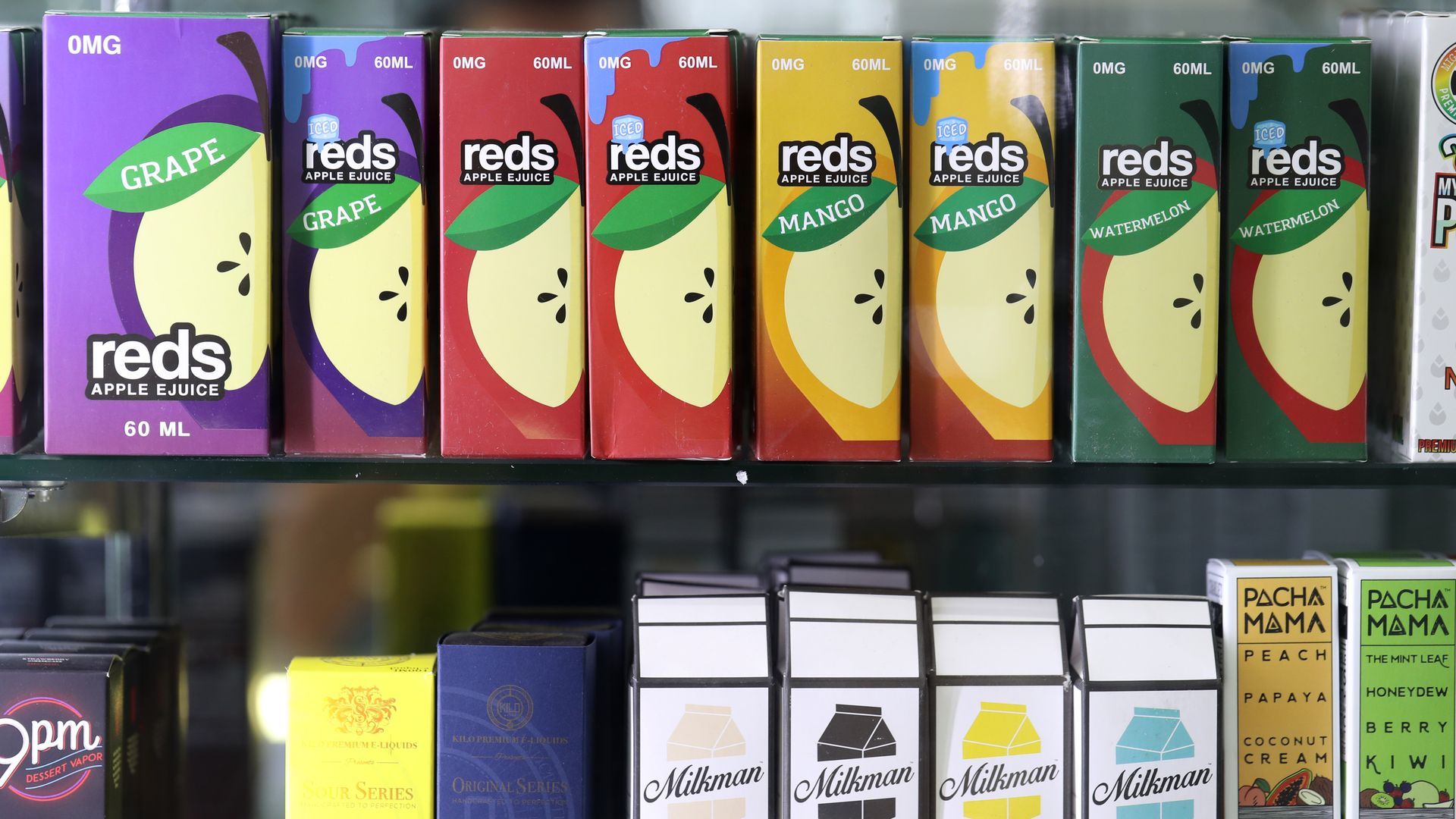 People who vape could be subject to higher life insurance rates or find themselves excluded from coverage, as global reinsurers push warnings on the potential risks of vaping, Reuters reports.
Yes, but: Proponents of vaping as a cessation tool say insurers and reinsurers are being too harsh. Smoking cigarettes still kills more people than vaping each year.
Where it stands: People who vape or smoke cigarettes have paid close to double the premiums of non-smokers or non-vapers.
The Centers for Disease Control and Prevention found an additive in THC vapes that could be at fault for some lung injuries and deaths among the thousands sick this past year.
Go deeper: Vaping and vitamin E acetate: What we know
Go deeper