House Judiciary names 4 legal scholars as witnesses for impeachment hearing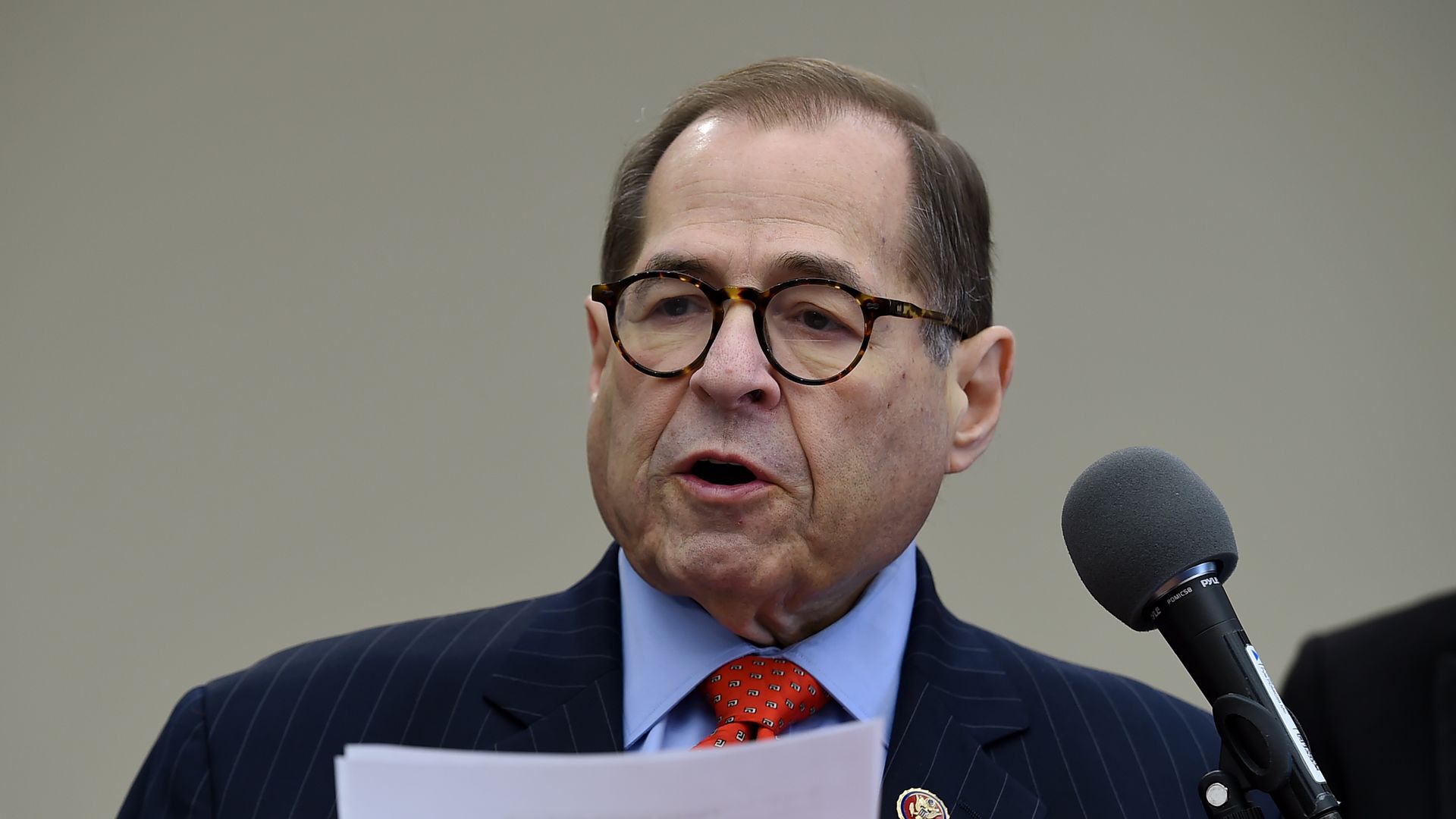 The House Judiciary Committee on Monday released the names of the four legal scholars who will serve as witnesses for its first impeachment hearing on Wednesday at 10 a.m.
The big picture: The hearing will focus on the constitutional grounds for impeachment and will examine whether President Trump's actions toward Ukraine qualify as high crimes and misdemeanors. Trump's lawyers said in a letter Monday that they will not participate in the hearing, but left open the possibility that they will send counsel to represent the president in future hearings that center on the actual substance of the Ukraine allegations.
The witnesses:
Noah Feldman

Felix Frankfurter Professor of Law and Director, Julis-Rabinowitz Program on Jewish and Israeli Law
Harvard Law School

Pamela S. Karlan 

Kenneth and Harle Montgomery Professor of Public Interest Law and Co-Director, Supreme Court Litigation Clinic
Stanford Law School

Michael Gerhardt 

Burton Craige Distinguished Professor of Jurisprudence
The University of North Carolina School of Law

Jonathan Turley

J.B. and Maurice C. Shapiro Professor of Public Interest Law
The George Washington University Law School
Go deeper: What to expect from the next phase of impeachment
Go deeper