Buttigieg and Delaney: Different approaches to public service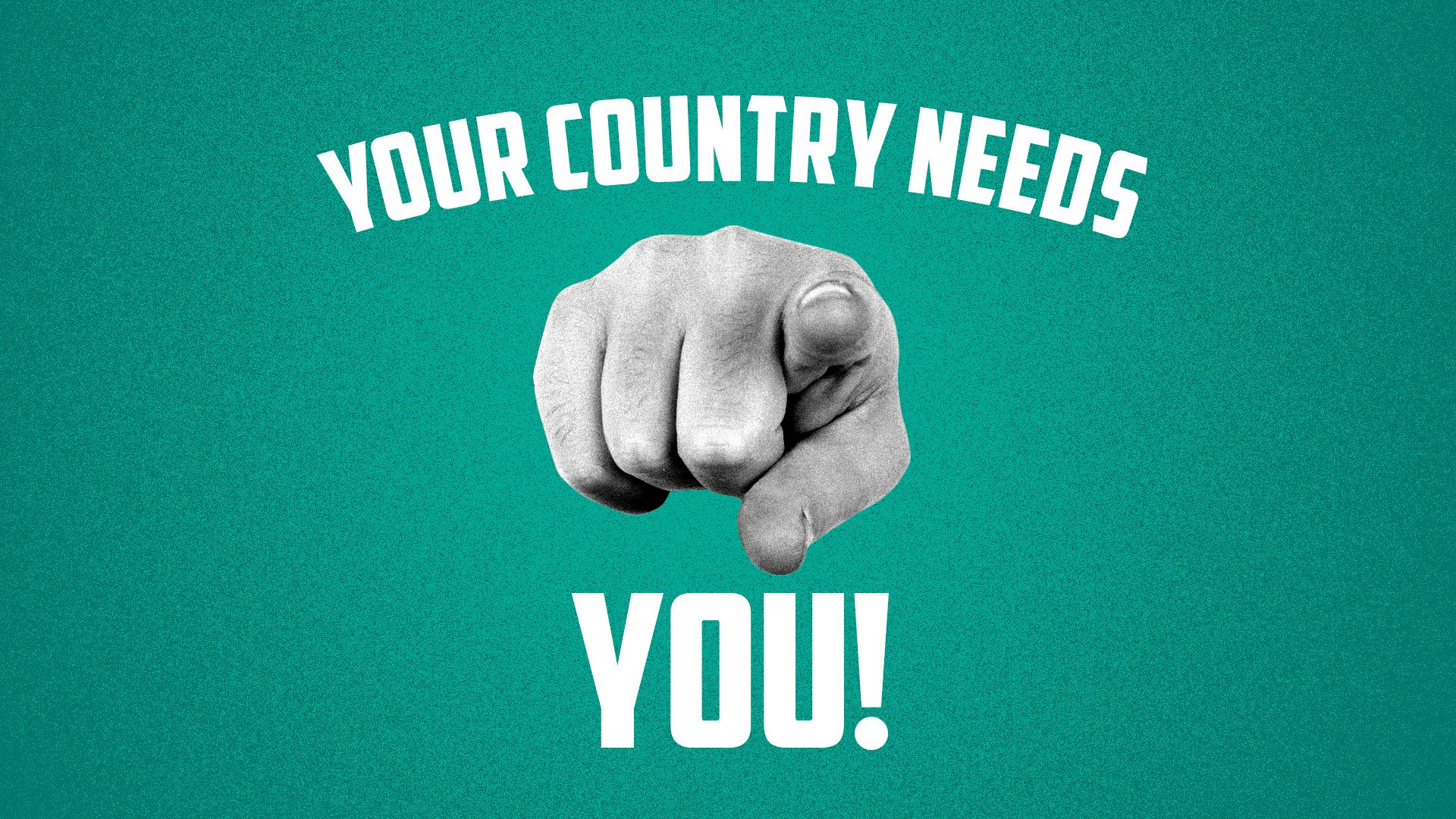 Several Democratic presidential candidates are advocating to expand public service programs in America.
Why it matters: Proponents, such as former Rep. John Delaney (D-Md.) and South Bend Mayor Pete Buttigieg (D-Ind.), say public service builds morale and is a means of developing shared values. Their programs also claim to provide opportunities for those at the start of their careers to build skills, resumes and networks. But their approaches have an important difference.
Details: Delaney has proposed one to two years of mandatory public service for all Americans following high school graduation or at age 18. Buttigieg has proposed a voluntary program, but would increase the number of paid service opportunities from 75,000 to 250,000.
Where it stands: Countries around the world often require military or other public service during early adulthood, with occasional exceptions for those pursuing higher education or athletics.
The U.S. currently sponsors a number of civilian public service programs, including Peace Corps and AmeriCorps, which place volunteers in international and domestic locations, respectively, to work in underserved communities.
What they're saying:
"While it would have to start voluntary, my aspiration would be that over time it becomes a program that all Americans participate in — with no exceptions and no special treatment,"
— Delaney
"Our intention is for this proposal to create a pathway towards a universal, national expectation of service for all 4 million high school graduates every year, such that the first question asked of every college freshman or new hire is: 'where did you serve?'"
— Buttigieg
Go deeper: Public servants struggle in modern America
Editor's note: This post has been updated to clarify that Delaney's program would be mandatory and Buttigieg's voluntary, adds a quote from Buttigieg and updates the headline..
Go deeper