Mexico reacts to Trump's vow to mark Mexican drug cartels as terrorists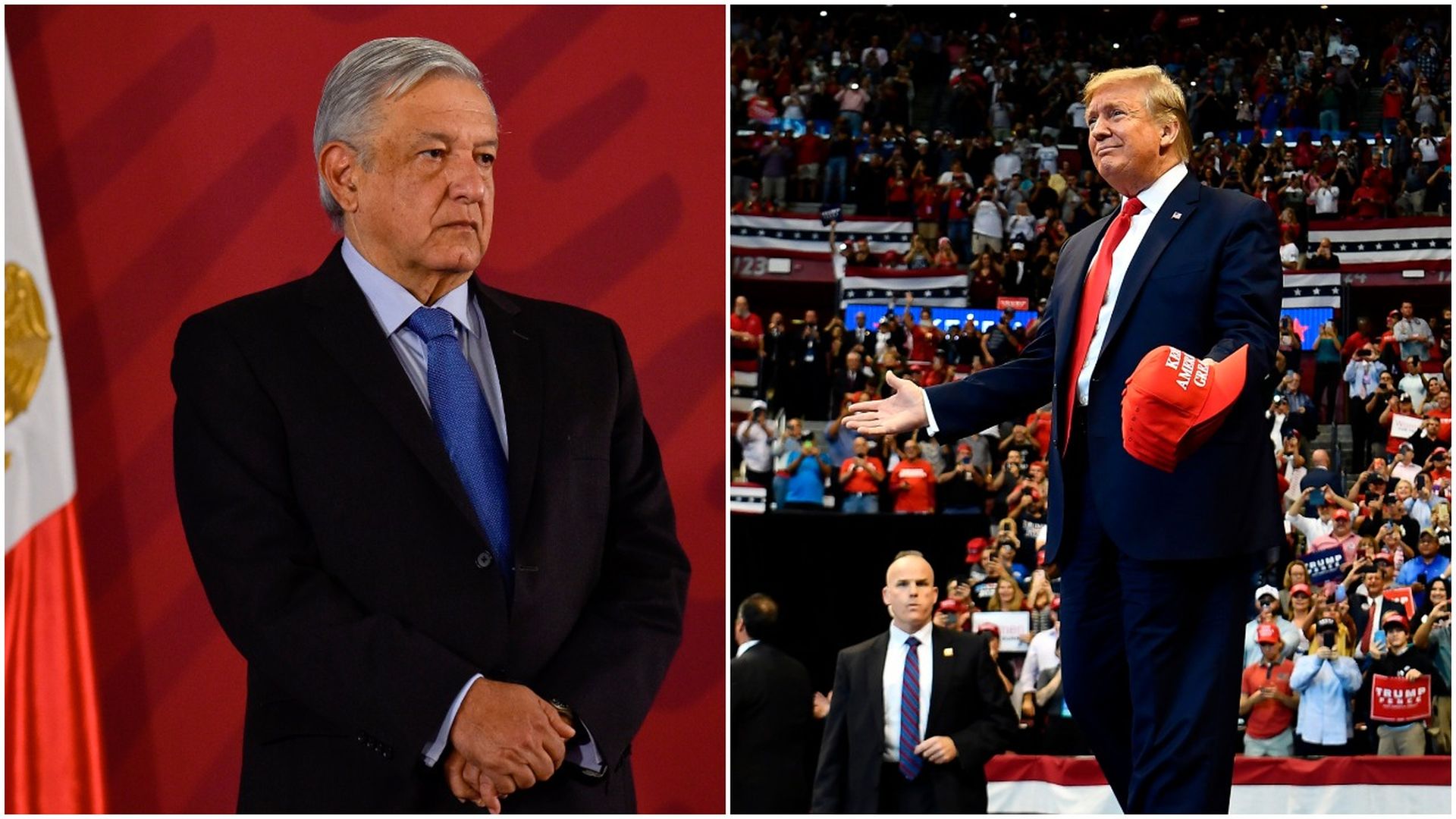 Marcelo Ebrard, Mexico's foreign secretary, said Wednesday that he is in contact with the U.S. government following President Trump's announced plans to designate Mexican drug cartels as terrorist organizations.
What they're saying: Mexico's president characterized Trump's proposal as "interventionism" on Wednesday, emphasizing that he wanted to "avoid a political conflict," per the Washington Post. Ebrard tweeted that "Mexico will never accept any action that violates our national sovereignty," on Tuesday, following Trump's announcement.
How it works: Cartels labeled as terrorist organizations would be subject to special sanctions and increased scrutiny, which could apply to any institutions dealing with the cartel, including banks or government agencies, per the Post.
The big picture: Presidents Barack Obama and George W. Bush both weighed labelling Mexican drug cartels as terrorists, a former Mexican ambassador told the Post, but "backed down" after "they realized the economic and trade implications it would have on U.S.-Mexican ties."
Go deeper: Trump vows to designate Mexican drug cartels as terror organizations
Go deeper