Apple to show Crimea as Russian territory for users within the country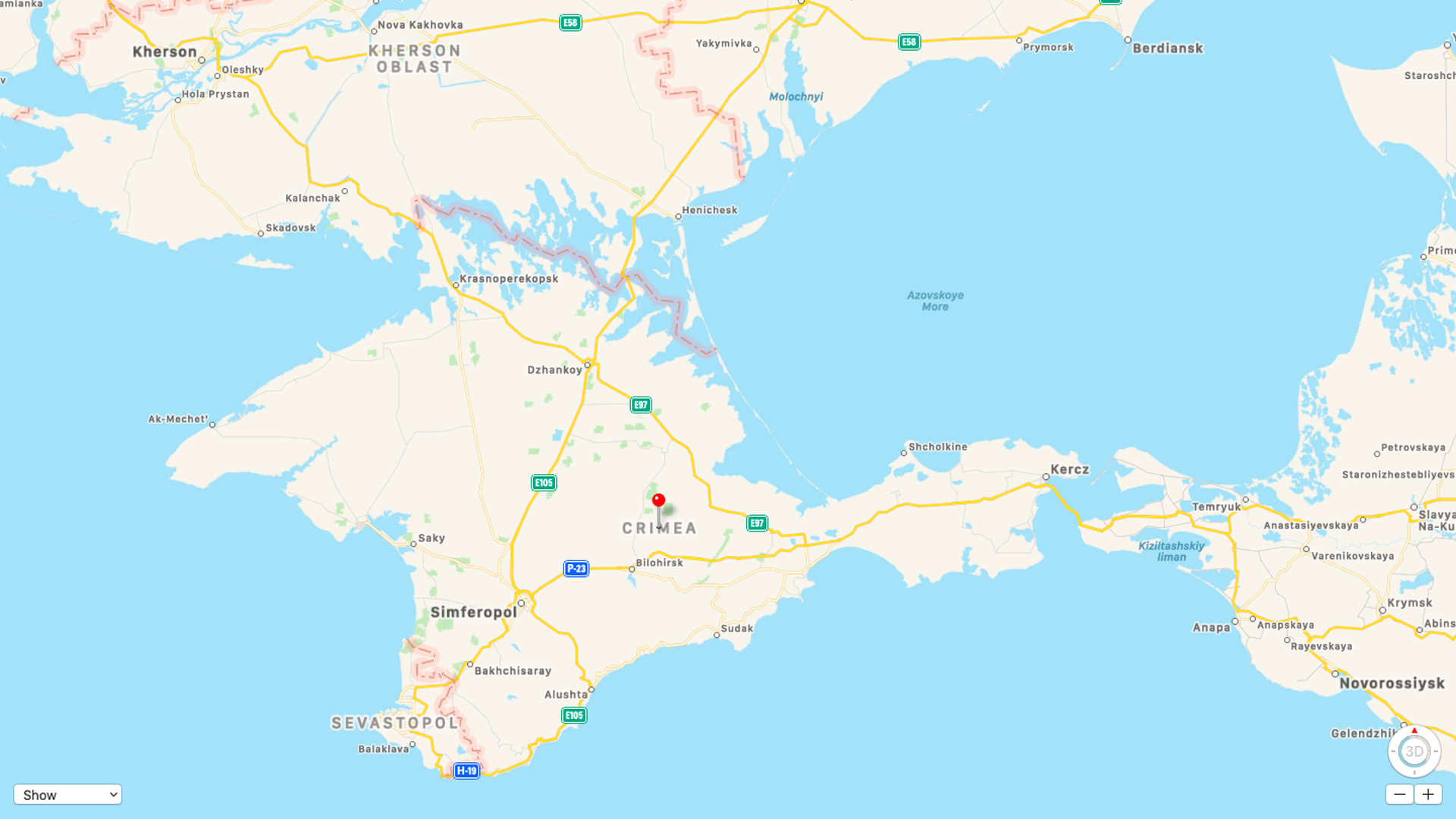 Apple will now show Crimea as part of Russian territory in its maps and weather apps when they are used inside of Russia, the BBC reports.
Why it matters: The international community widely condemned Russia when it annexed Crimea from Ukraine in 2014, resulting in its suspension from the G8 and sanctions from the U.S., European Union and others. The United Nations has adopted a resolution that recognizes Ukraine's ownership of Crimea and Russia as the region's occupying power.
The U.S. also still does not recognize Crimea as a part of Russia.
In February, Secretary of State Mike Pompeo released a statement saying that the U.S. "has not forgotten the cynical lies Russia employed to justify its aggression and mask its attempted annexation of Ukrainian territory."
The big picture: Apple and Russia negotiated for months on Crimea's label, which the Russian parliament had described as inaccurate. The tech giant originally proposed displaying Crimea as an undefined territory for users inside and outside of Russia, but the Russian government disagreed.
Vasily Piskaryov, a committee chairman in Russia's parliament, said Apple complied with the Russian Constitution, adding that the government is open to "dialogue and constructive co-operation with foreign companies," according to the BBC.
Of note: Crimea will not be designated to any country on Apple apps when viewed outside Russia.
Google also does not show Crimea as belonging to either Russia or Ukraine on its apps.
Go deeper: The power of authoritarian hush money
Go deeper