Mike Pompeo: U.S. has a "duty" to investigate debunked Ukraine conspiracy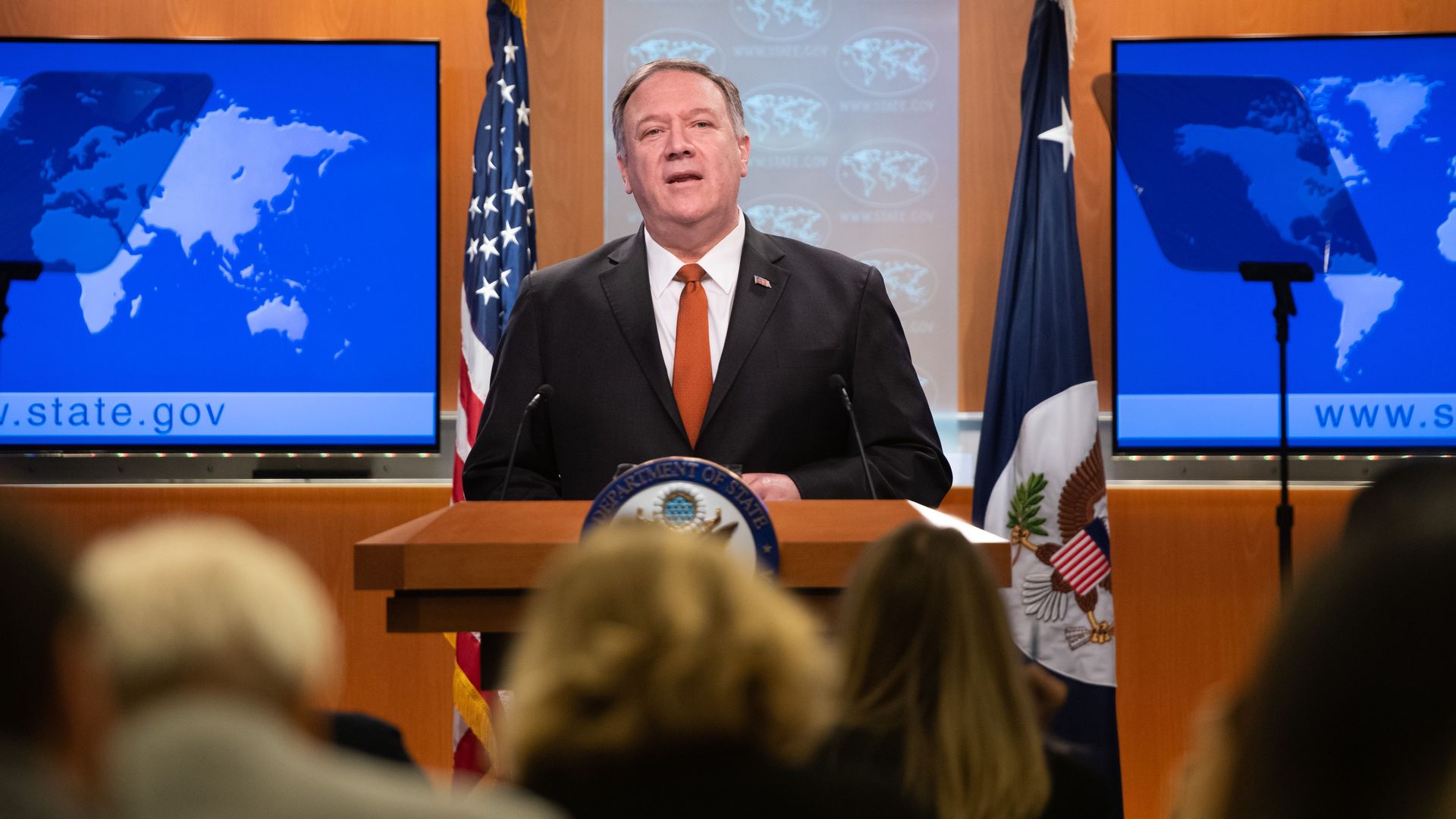 Secretary of State Mike Pompeo said at a press conference on Tuesday that the U.S. has a "duty" to investigate a debunked conspiracy theory that Ukraine interfered in the 2016 presidential election by hacking the Democratic National Committee's network servers, the Washington Post reports.
Why it matters: Former Trump administration officials have described the theory as a "fictional narrative," developed and propagated by Russian security services themselves. The U.S. intelligence community has said Russia was responsible for interfering in the 2016 presidential election.
What Pompeo said: "Anytime there is information that indicates that any country has messed with American elections, we not only have a right but a duty to make sure we chase that down," Pompeo said to reporters.
Pompeo explained he had learned of "many countries that were actively engaged in trying to undermine American democracy..."
The big picture: Republicans have used the Ukraine interference conspiracy to justify President Trump's decision to freeze military aid until Ukraine carried out an investigation into the 2016 election — an allegation now at the heart of the impeachment inquiry against the president.
Go deeper:
Go deeper