India admits its lunar lander crashed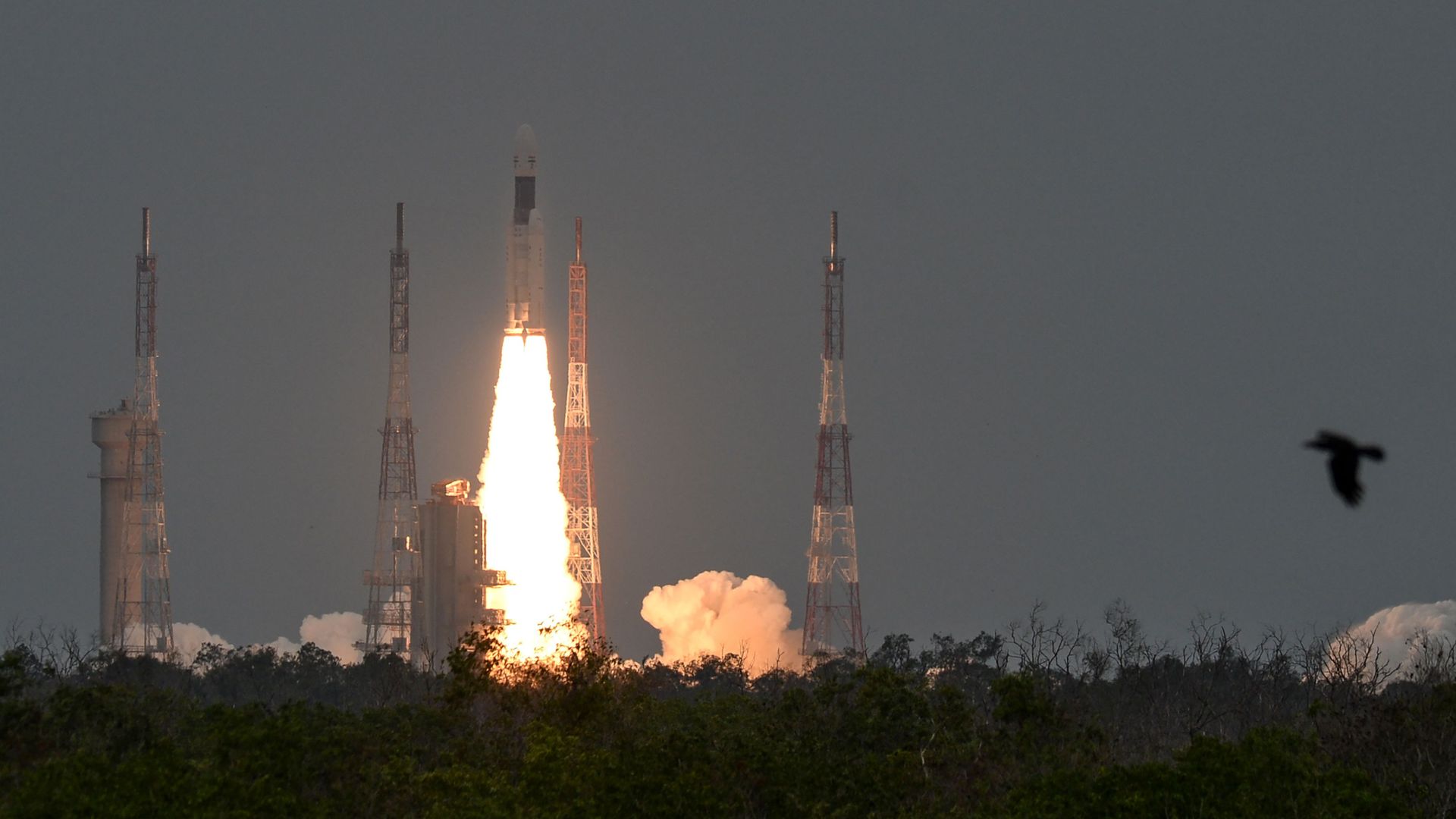 The Indian government confirmed in a recent report that its Vikram lunar lander crashed or "hard landed" during its September mission after its fine braking thrusters malfunctioned.
Why it matters: The unsuccessful mission was India's attempt to become the first country to explore the moon's south pole, after announcing plans to launch people into space in the early 2020s.
Details: Jitendra Singh, minister of state for India's Department of Space, has not clarified the source of Vikram's fine braking malfunction, per NPR. The Space Department's report states that the Chandrayaan-2 launch, orbital critical maneuvers, lander separation, de-boost and rough braking phase were successfully accomplished.
The Indian government's new report is its first official statement on the crash since September, NPR reports.
Go deeper: What else we know about India's lunar lander
Go deeper