House Oversight Committee sues Barr and Ross to enforce Census subpoenas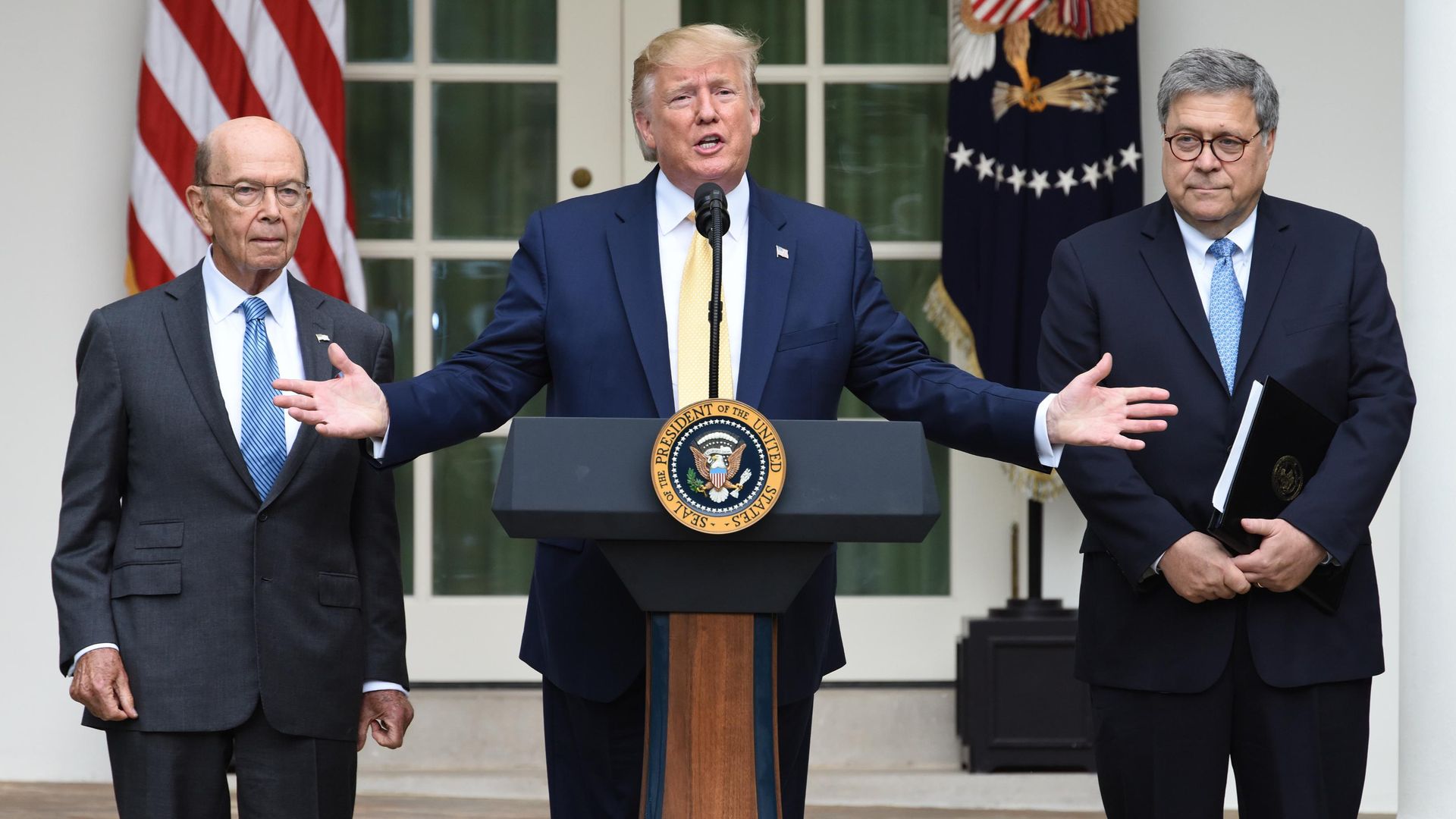 The House Oversight Committee filed a federal lawsuit Tuesday against Attorney General Bill Barr and Secretary of Commerce Wilbur Ross for refusing to comply with subpoenas for documents related to the Trump administration's efforts to add a citizenship question to the 2020 Census. 
Why it matters: The White House had previously claimed its aides were "absolutely immune" from congressional subpoenas. On Monday, a federal judge ruled former White House counsel Don McGahn must testify under subpoena in the ongoing House impeachment inquiry, giving House Democrats a stronger hand to enforce its other oversight requests.
The backdrop: The House voted 230-198 in July to hold Barr and Ross in criminal contempt for withholding subpoenaed materials. Democrats believe the administration's reason for attempting to add a citizenship question to the 2020 Census was a cover for a politically motivated effort to diminish the electoral power of Democrats by eliminating non-citizens from population statistics.
President Trump ultimately caved on adding the citizenship question in July, stunning figures in the conservative legal community after he publicly weighed an executive order to push the question forward.
The Supreme Court had ruled that the Trump administration can't add a citizenship question to the Census unless it does a better job of explaining why the question is necessary.
A 2015 study conducted by a now-deceased GOP gerrymandering strategist concluded that adding a citizenship question to the 2020 Census would "clearly be a disadvantage to the Democrats" and "advantageous to Republicans and Non-Hispanic Whites," according to court documents filed in a legal challenge.
Go deeper: Judge rules McGahn must comply with House impeachment subpoena
Go deeper