Ebola responders on lockdown in Congo due to rebel assaults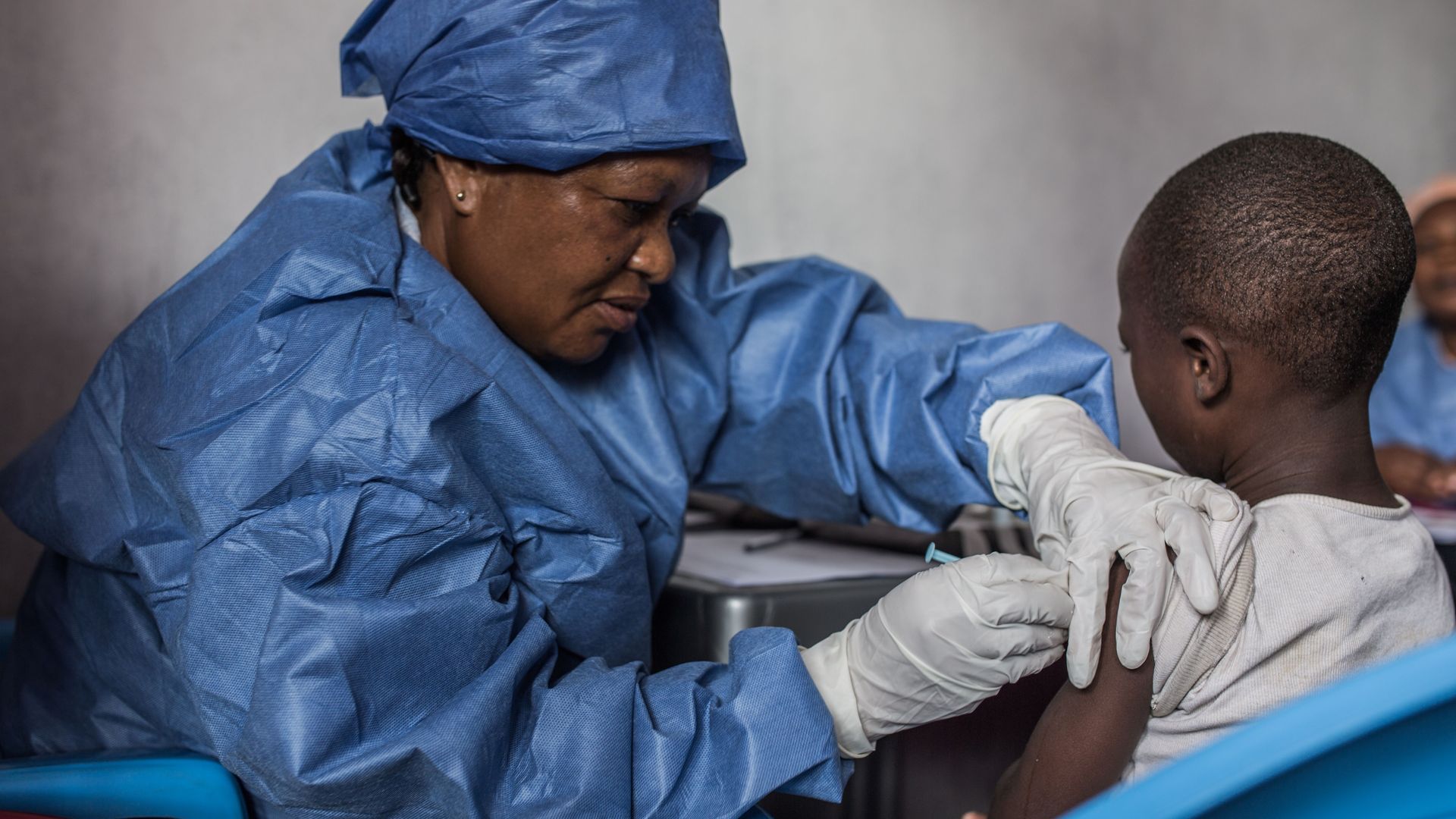 Ebola responders in Congo are on lockdown, unable to contain the spread of the infectious disease, after residents attacked a United Nations base in the eastern city of Beni, AP reports.
Why it matters: The most recent attack left 12 killed on Wednesday, local officials told AP. The latest uptick in violence against Ebola health care workers threatens encouraging signs that the end of the outbreak could be near. Health care workers need safe access to those who were in contact with any Ebola patient.
The big picture: It's been more than a week Ebola response operations had to be paused in areas where there are "active chains of transmission," the World Health Organization tweeted on Tuesday. The teams are unable to vaccinate anyone.
"Each day that we don't have full access to all #Ebola-affected areas in #DRC we cede ground to the virus, prolonging the outbreak. This is a tragedy because it will only add to the suffering of already overburdened communities."
— WHO director-general Tedros Adhanom Ghebreyesus said on
Twitter
WHO evacuated 49 of its staffers but left 71 in place. More than 3,100 Ebola cases have been confirmed since August 2018, including more than 2,100 deaths.
WHO has called the declining number of cases encouraging, but said recent days of protests in Beni and surrounding areas are of "grave concern."
Go deeper: Congo approves second Ebola vaccine to fight the deadly virus
Go deeper