Esper says Trump ordered him to allow Eddie Gallagher to retire as a SEAL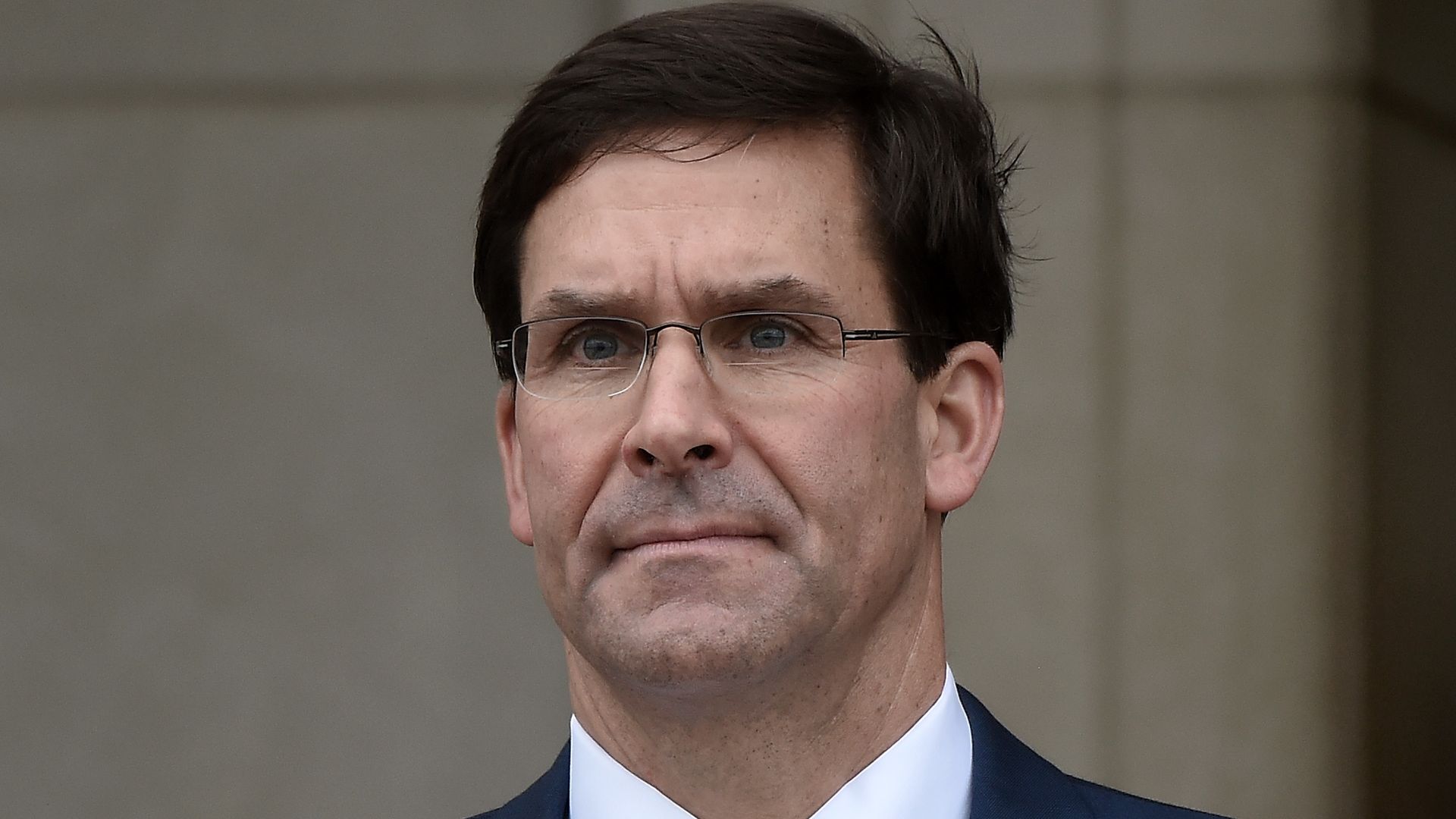 U.S. Defense Secretary Mark Esper said in a press conference Monday that President Trump ordered him to allow Chief Petty Officer Edward Gallagher, a Navy SEAL accused of war crimes, to retire with his Trident Pin, AP reports.
The big picture: The decision allows Gallagher, who was demoted after being found guilty of posing in a photo with a corpse of an ISIS fighter, to retire as a SEAL instead of being expelled from the elite unit. His case inflamed relations between Trump and the Navy and led to the firing of Navy secretary Richard Spencer, who disagreed with the president's decision.
Context: Gallagher was accused of fatally stabbing a wounded ISIS fighter and posing with the corpse for a picture while in Iraq in 2017. A military jury acquitted him on the murder charge but convicted him for the photograph. The jury sentenced Gallagher to a demotion in rank.
Trump last week tweeted that Gallagher will not be expelled from the SEALs, claiming that the "case was handled very badly from the beginning." Navy officials later said that they did not view the tweet as an official order.
A Navy SEAL review board had been scheduled to convene on Dec. 2 to decide whether Gallagher should be allowed to retain his Trident pin.
Esper fired Spencer on Sunday after learning that the Navy secretary had told the White House that he would ensure that Gallagher would be retire as a SEAL as long as Trump did not intervene in the board's review.
What they're saying: Esper said he lost confidence in Spencer, criticizing his White House proposal as "completely contrary" to what Pentagon leadership had agreed to in regards to the review board, according to AP.
Esper said Trump gave him a "verbal instruction" Sunday to stop the review process and he did so.
"The commander in chief has certain constitutional rights and powers which he is free to exercise, as many presidents have done in the past.... Again, these are constitutional powers," Esper said.
He added: "If folks want to criticize anyone at this point for reaching down into administrative processes, simply blame me. I'm responsible at this point. It's not where I prefer to be but I'll own it."
Esper did not say Monday whether he disagreed with Trump's order. In an extraordinary letter acknowledging his termination, Spencer wrote that he could "not in good conscience obey an order" that he believed "violates the sacred oath" he took to defend the Constitution.
Go deeper: Navy secretary fired over handling of Eddie Gallagher case
Go deeper