Report finds infants and toddlers using screens in "high amounts"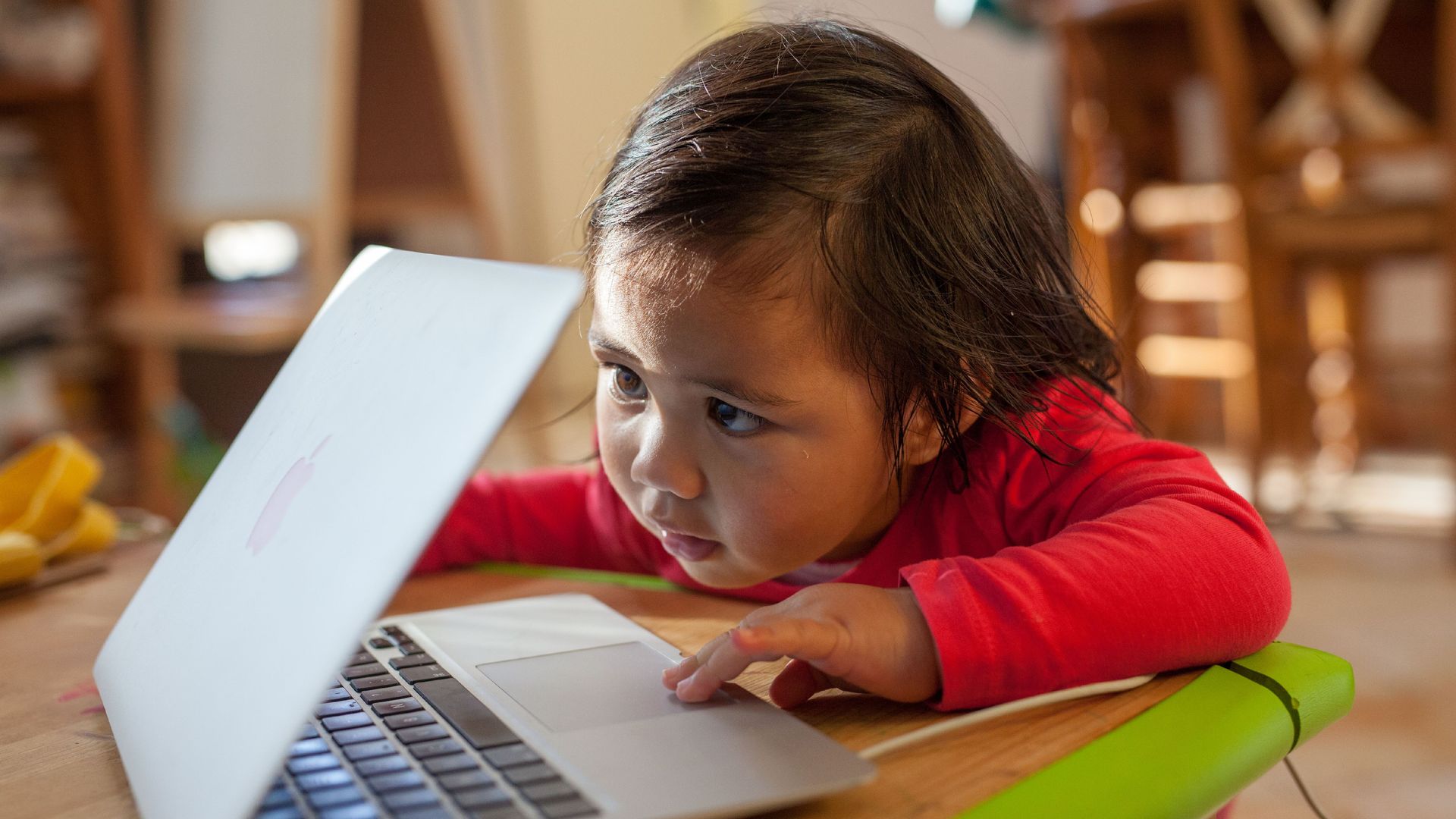 Children ages 1–3 years old are increasingly watching TV or using screen time in "high amounts," according to an analysis by the National Institutes of Health released Monday.
Why it matters: The World Health Organization and pediatric societies have recommended that preschool-age children get no more than one hour of screen time a day and should spend time being active. The average daily time spent using screens increased from 53 minutes at age 1 to more than 150 minutes at age 3, per the NIH.
The big picture: Parents rely on digital babysitters and device-led playtime to entertain their children. Last April, JAMA Pediatrics published a report showing screen time for children ages 0–2 more than doubled from 1997 to 2014.
The findings from the NIH were from more than 6,000 children conceived after infertility treatments and born in New York state from 2008 to 2010:
Children of first-time mothers were more likely to be in the high-increase group.
Children who don't attend daycare and were cared for at home had high interaction time with screens.
At ages 7 and 8, screen time fell to under 1.5 hours per day, likely due to changes related to starting school.
There are still only a small number of studies on the long-term effects of screen time on toddlers.
Noteworthy: New York has policies that ban infants from screen exposure in daycare centers. Regulations are not nationwide.
Approximately 5.1 million working families are spending $250 a week on child care, about 10% of the average family income, according to the Center for American Progress.
Go deeper: Screen time has more than doubled for babies, thanks mostly to TV
Go deeper