Navy plans to move forward with disciplinary actions against Edward Gallagher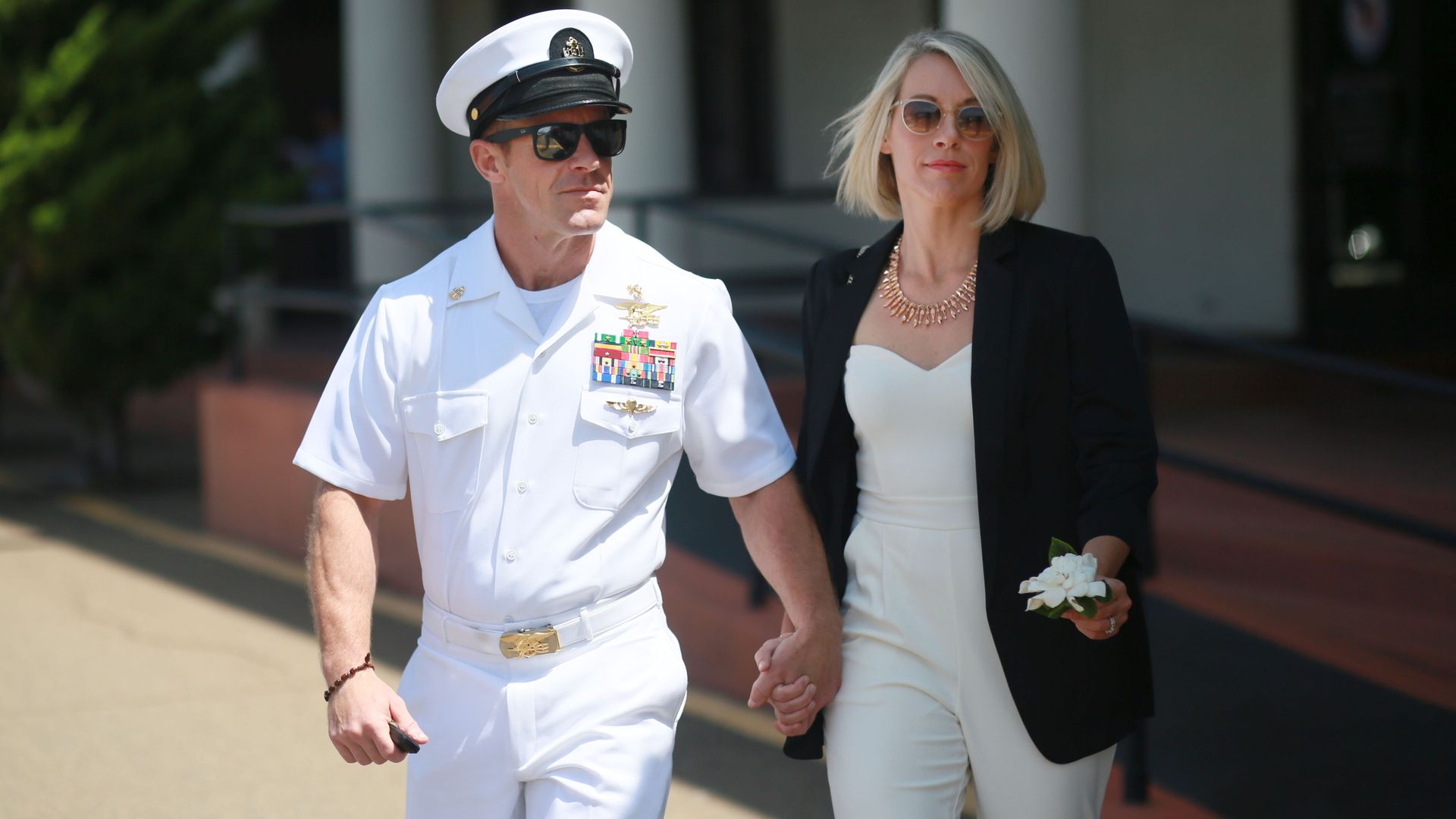 Top military officials have threatened to resign or be fired if President Trump's pardon to Chief Petty Officer Edward Gallagher holds, administration officials told the New York Times on Saturday.
Why it matters: The pushback from Navy secretary, Richard V. Spencer, and Rear Adm. Collin Green represents a rare moment of defiance from the Defense Department against the Trump administration, the Times notes. Defense Secretary Mark Esper and Gen. Mark Milley explained to the president that if he followed up a tweet with a formal order, it would "do untold damage to decades of military justice doctrine," administration officials told the Times.
Background: Gallagher was accused of shooting civilians, murdering an Islamic State fighter in Iraq and threatening to kill the Navy SEALs who reported him, along with other misconduct. The Navy demoted him after he was found guilty of a single charge: bringing discredit to the armed forces by posing for pictures with the teenage captive's dead body.
Last week, Trump issued full pardons to two Army officials and restored Gallagher's. All had been accused or convicted of war crimes.
Trump reversed Gallagher's demotion, and suggested on Thursday that he would intervene again in the case, saying the sailor should remain in the unit.
What to watch: As it stands, the Navy intends to proceed with its disciplinary plans.
Go deeper:
Go deeper