Mike Pence makes surprise visit to Iraq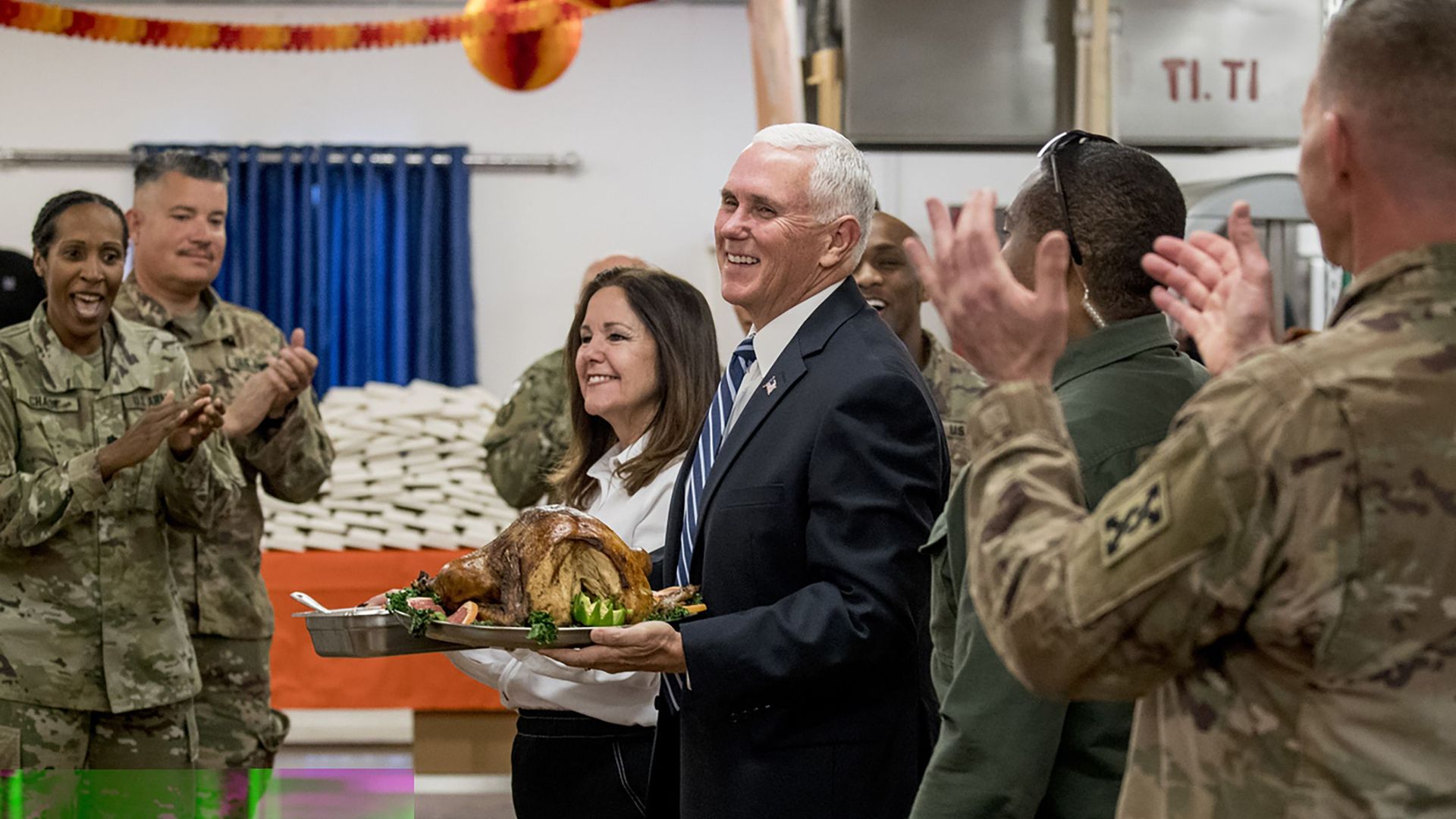 Vice President Pence made a previously undisclosed visit to Iraq on Saturday, "the highest-level American trip since President Trump ordered a pullback of U.S. forces in Syria two months ago," AP's Zeke Miller reports from Erbil.
The state of play: "Flying in a C-17 military cargo jet to preserve the secrecy of the visit to the conflict zone, Pence landed in Erbil to meet with Iraqi Kurdistan President Nechirvan Barzani," AP writes.
Why it matters: The visit was intended to reassure U.S. allies fighting against the Islamic State, "after Syrian Kurds suffered under a bloody Turkish assault last month following the Trump-ordered withdrawal" of U.S. troops, per AP.
Karen Pence, the VP's wife, joined along for the trip, just days before the Thanksgiving holiday. While there they served up turkey to U.S. troops.
Go deeper:
Go deeper