Protesters delay Harvard-Yale football game with sit-in, "OK boomer" chants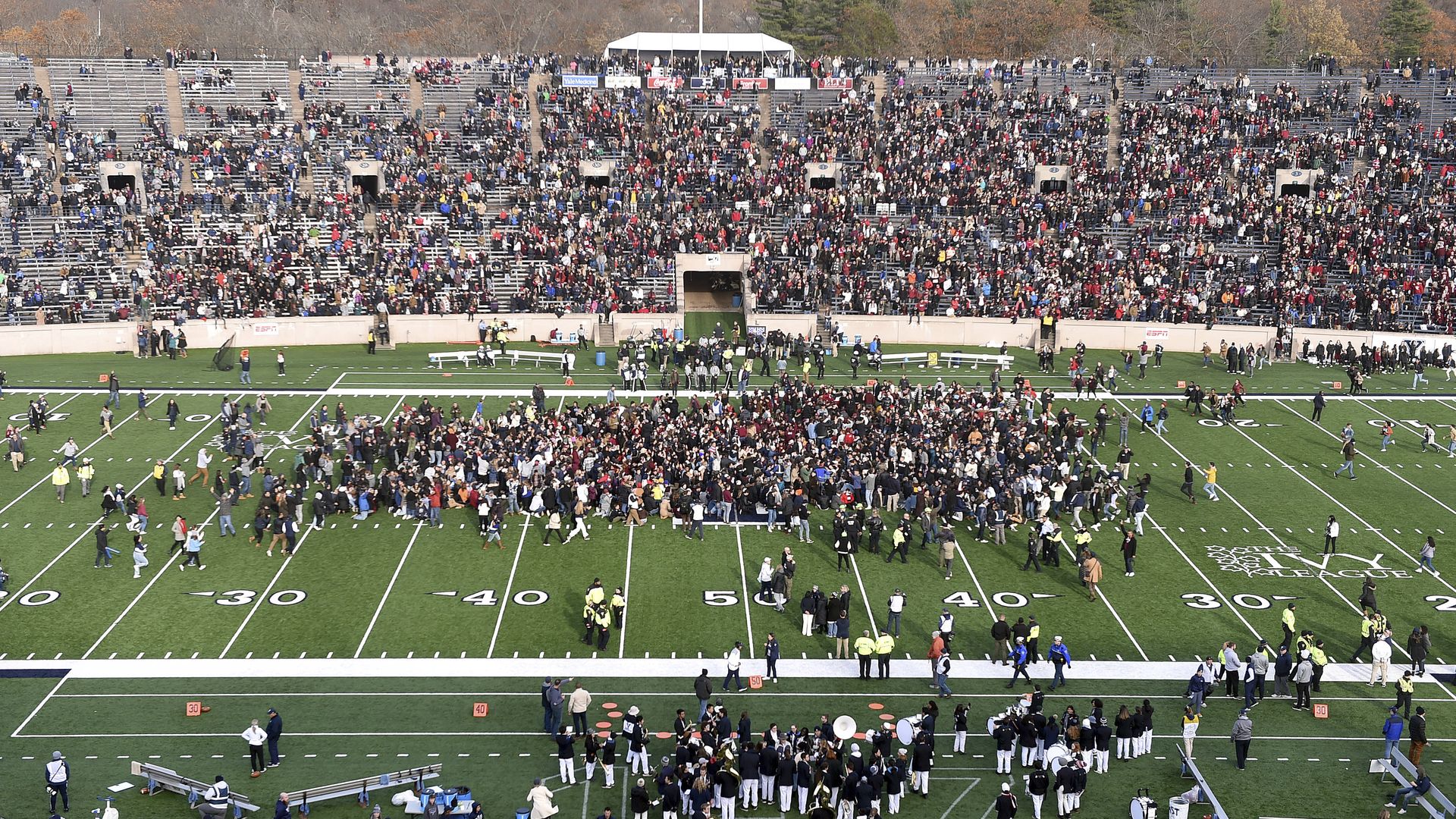 Protesters stormed the field at a rivalry football game on Saturday between Harvard and Yale Universities, chanting phrases like "OK boomer," and demanding that both schools divest from fossil fuel companies, the Washington Post reports.
The state of play: Players from the two teams took part in the game-day demonstration by wearing orange wristbands, the Post notes. Most of the protesters left after 1.5 hours, per the AP, but those who remained on the field were arrested.
What they're saying: Harvard spokesperson Rachel Dane said the university "respectfully disagree[s] with divestment activists," on how to confront climate change, according to The Harvard Crimson. In another statement, the university condemned the protest.
"We are grateful to the staff members and police officers who ensured the peaceful departure of students from the field [...]The exercise of free expression on campus is subject to general conditions, and we do not allow disruption of university events."
— Yale spokesperson Karen Pert, per The Harvard Crimson
Go deeper ... In photos: Youth climate protests take over the world
Go deeper