U.S. Supreme Court to hear appeal in no-fly list case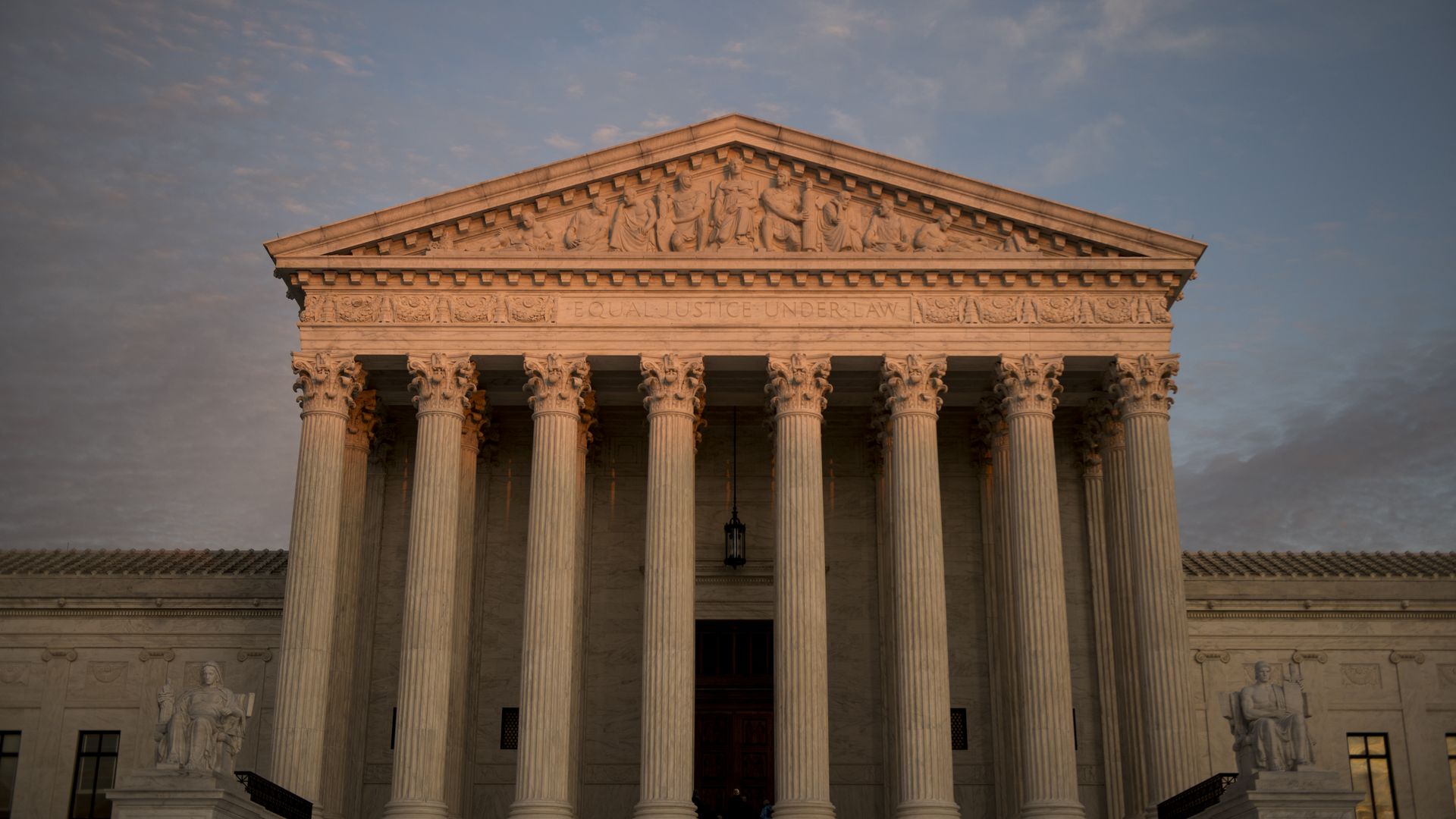 The U.S. Supreme Court on Friday decided to take up the Trump administration's bid to close a lawsuit filed by three foreign-born men who say they the FBI put them on the federal government's no-fly list for refusing to serve as informants, the Wall Street Journal reports.
The big picture: The justices will hear the administration's appeal of a lower court ruling from 2018 that allowed the Muslim men, each of whom is a U.S. citizens or permanent resident born abroad, to sue under the Religious Freedom Restoration Act. They are seeking monetary damages, arguing they were put on the no-fly list without evidence that they threatened the airline or safety of passengers.
The 1993 federal religious freedom law says the U.S. government cannot "substantially burden" any person's exercise of religion without demonstrating "compelling governmental interest."
The men have not been removed from the list that bans them from air travel.
Arguments are expected for March, AP notes.
Go deeper: What's at stake as the Supreme Court takes up immigration
Go deeper