Michael Bloomberg reportedly reserves biggest campaign TV ad buy in history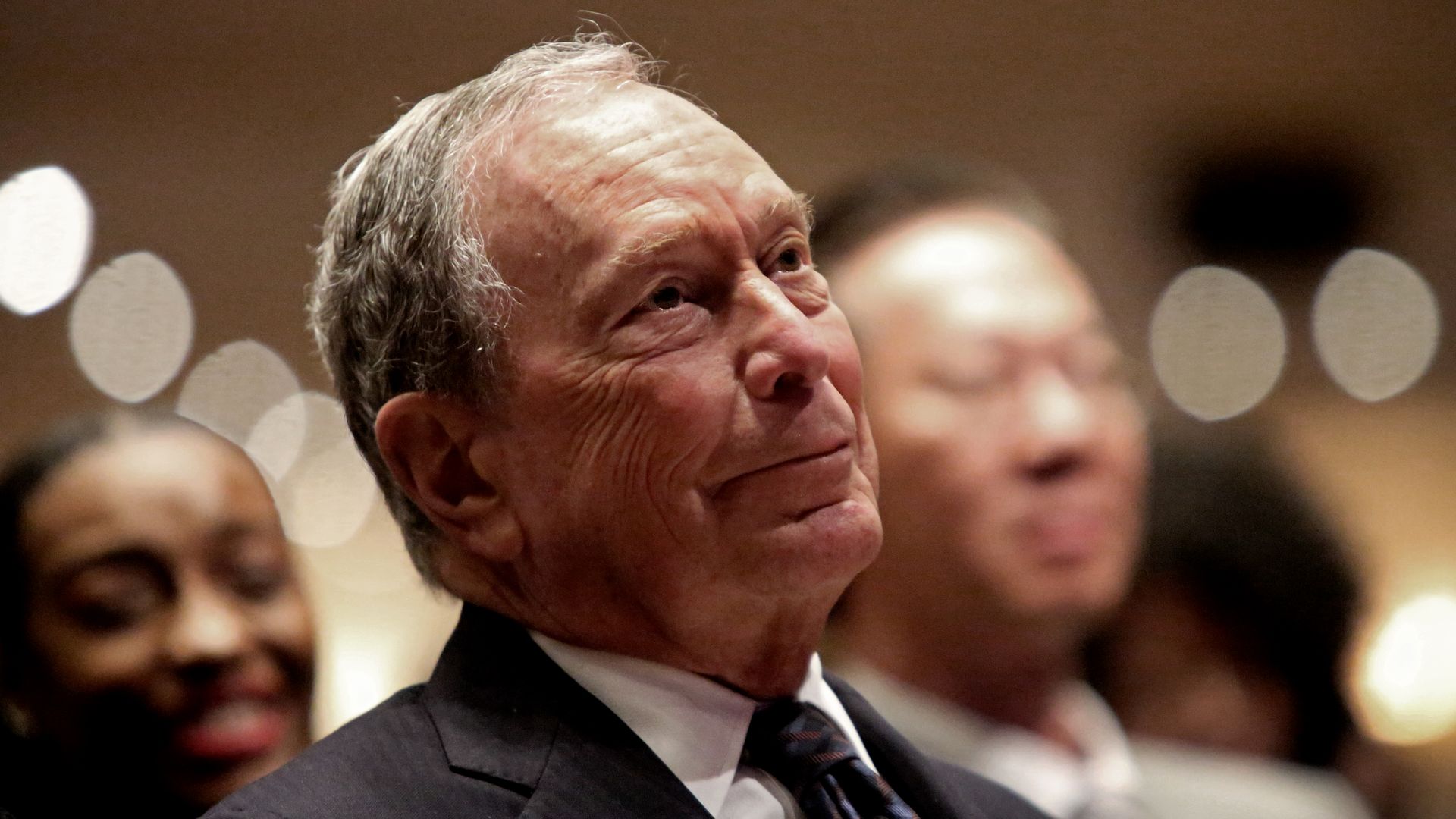 Former New York City mayor and billionaire Michael Bloomberg announced a $31 million TV ad campaign on Friday in several key primary states ahead of an anticipated announcement to enter the 2020 Democratic primary race for president, NBC News reports, citing Advertising Analytics.
Why it matters: The reported figure would be the single biggest ad buy in American campaign history, with Barack Obama holding the previous record at $30 million in 2012. Bloomberg's first ad spend comes as he has filed paperwork to jump into the race, but his campaign team says he has not made a final decision.
By the numbers: The eight-figure investment "is already more than half of the $50 million the entire 2020 Democratic presidential field has spent on television so far this year," ABC notes per CMAG's data.
This covers more than two dozen markets including Florida, Texas, Massachusetts, California, Pennsylvania, Mississippi and Michigan, ABC writes, citing data compiled by Advertising Analytics, and it only spreads across an eight-day period, per the New York Times. A partial breakdown of the spend includes:

$2.3 million in New York City
Over $1 million in Los Angeles
$1.1 million in Miami
$1.1 million in Orlando
$43,000 in Fargo, N.D.
TV stations have not yet filled all their ad buy records from Bloomberg, so the numbers are anticipated to grow. The ads are scheduled to start airing on Monday.
Go deeper: The fringe internet frets over Mike Bloomberg's place in the 2020 race
Go deeper