U.S. taxpayers have spent $6.4 trillion on post-9/11 conflicts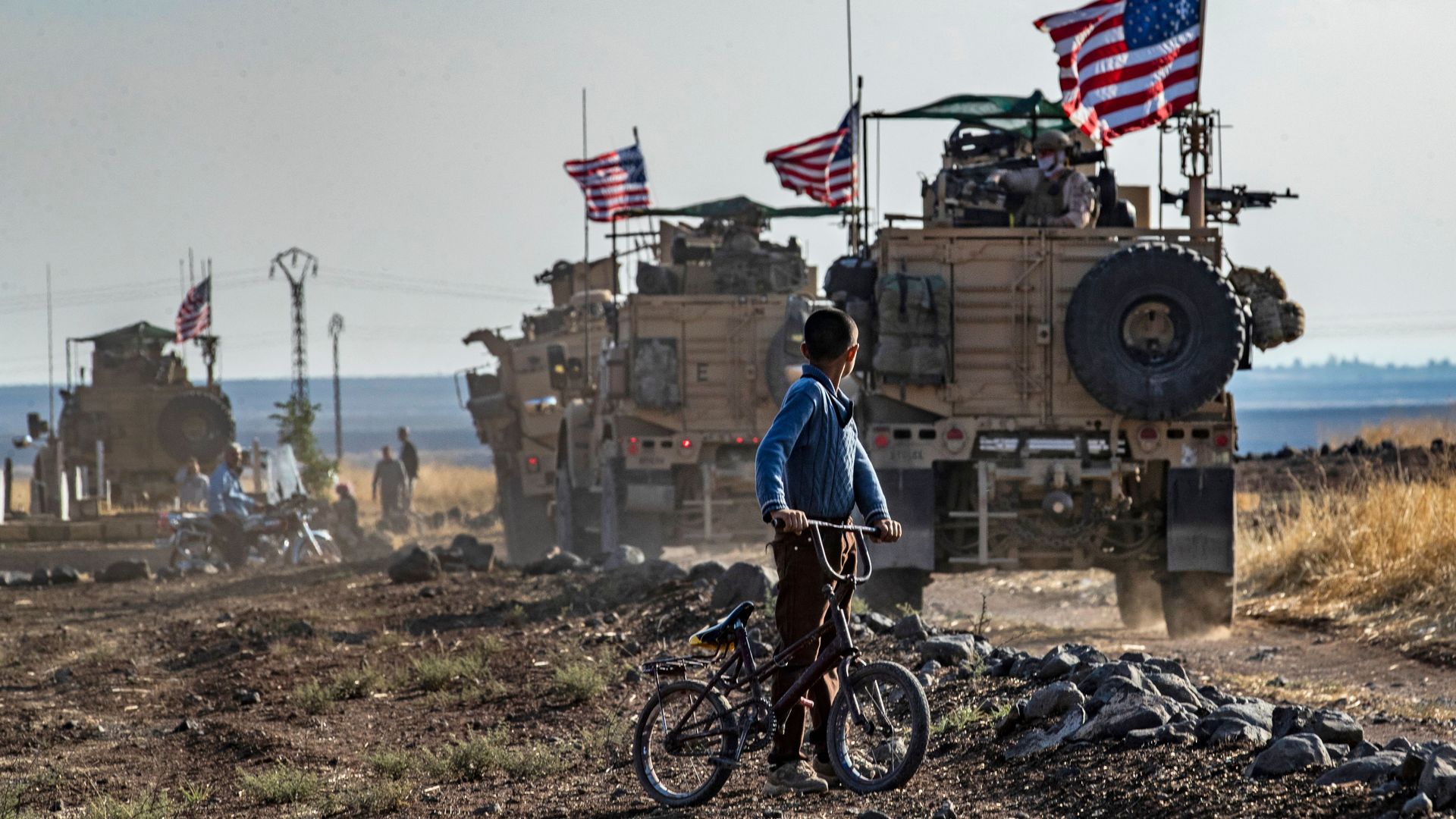 American taxpayers so far spent $6.4 trillion on costs related to and caused by post-9/11 wars and conflicts in more than 80 countries, according to a new report by the Watson Institute of International and Public Affairs at Brown University.
The big picture: The institute notes that because the conflicts have been largely paid for with deficit spending, their total cost will continue to rise from loan interest — even if the U.S. withdraws from major war zones by the end of fiscal year 2020. Ongoing care costs for veterans will also increase the eventual cost.
By the numbers: Operation Enduring Freedom in Afghanistan and Pakistan — the longest war in U.S. history — has cost around $978 billion from fiscal year 2001 through fiscal year 2020, an average of $49 billion each year.
Appropriations for the Iraq and Syria wars have totaled about $880 billion from 2003 through 2020, averaging $44 billion every year.
All operations in the global War on Terror, including those in the U.S., Europe, Africa and other regions, averaged more than $100 billion each year.
What the report says: The Watson Institute reports that the increases in military spending over the last two decades "are likely to remain, inflating the military budget over the long run."
It concludes that the major trends in budgetary costs of the conflicts include "less transparency in reporting costs among most major agencies; greater institutionalization of the costs of war in the DOD base budget, State Department, and DHS; and the growing budgetary burden of veterans' medical care and disability care."
Go deeper:
Go deeper