A new view of the Milky Way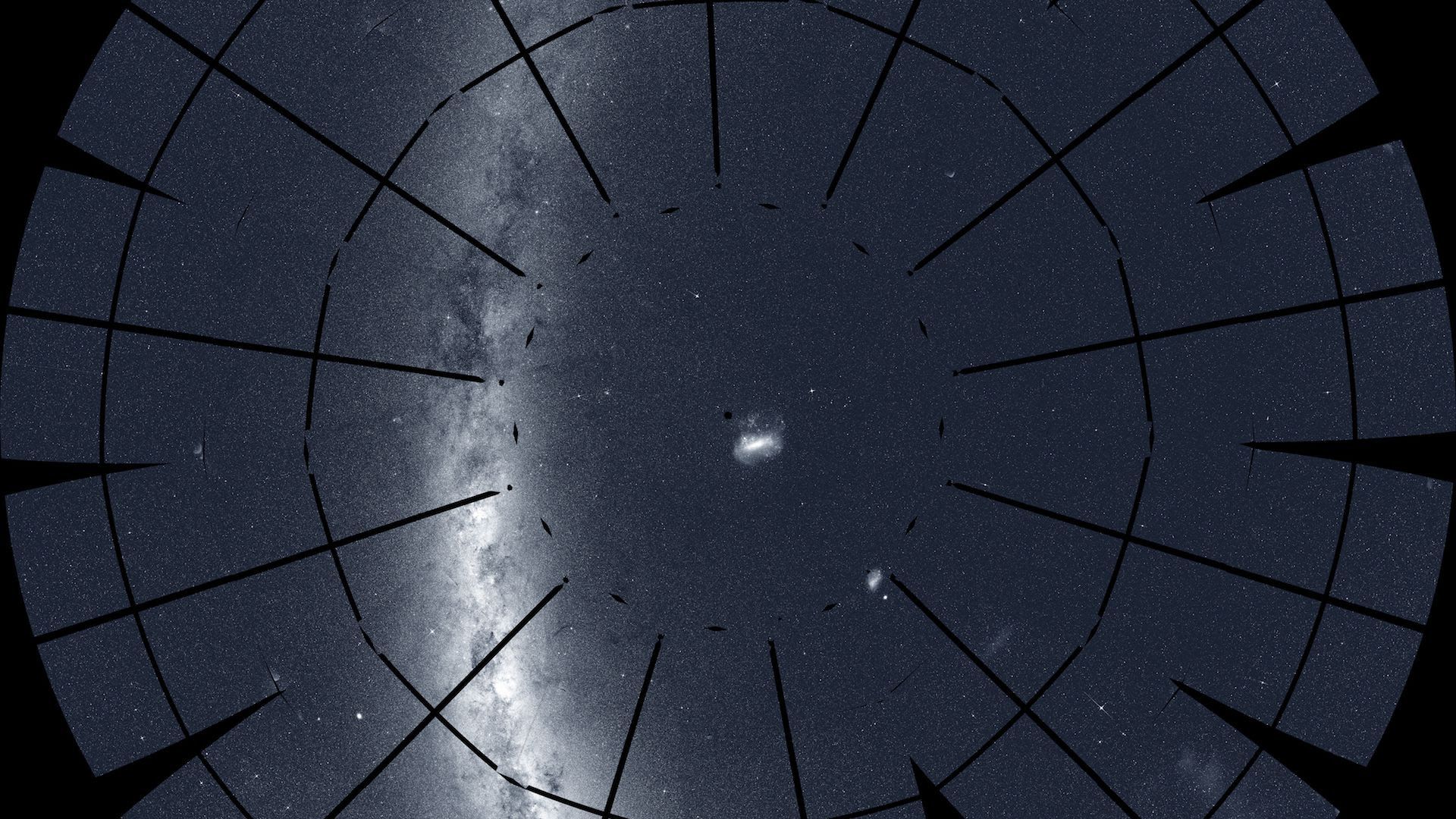 The Milky Way shines in a photo taken by a space telescope designed to hunt for planets circling stars far from our own solar system.
Details: The image by NASA's TESS was released on Nov. 5 and was created by piecing together 208 photos taken by the telescope during its first year gathering science from orbit.
"Within this scene, TESS has discovered 29 exoplanets, or worlds beyond our solar system, and more than 1,000 candidate planets astronomers are now investigating," NASA said in a statement.
How it works: TESS looks for planets by keeping an eye out for minute dips in a star's light created when a world passes in front of its star.
By clocking these transits, scientists can gather data about a planet's size to bring us closer to finding another world like Earth somewhere out in the galaxy.
Go deeper: The Milky Way in 3D
Go deeper