106 killed in Iran protests, human rights group says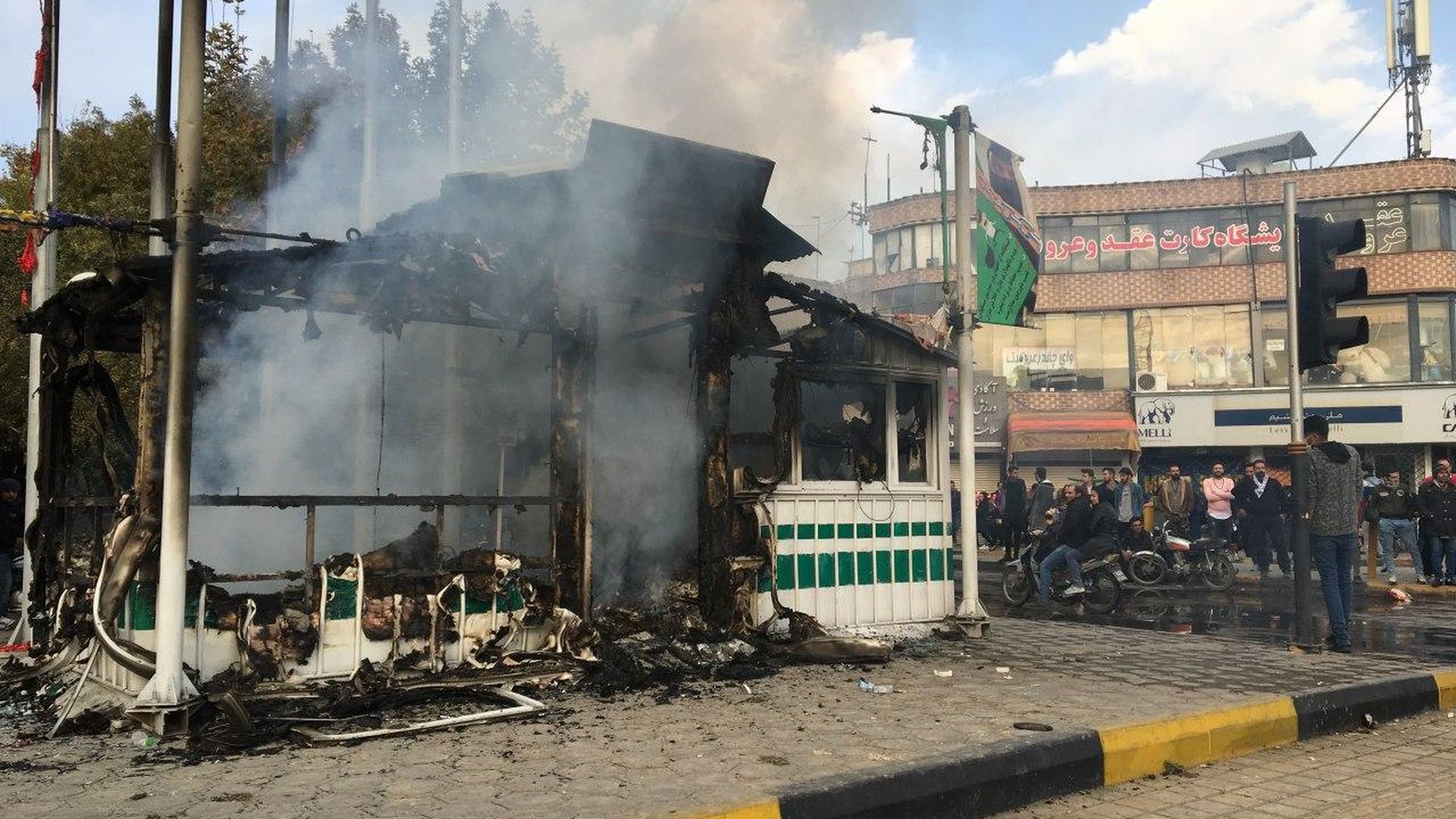 At least 106 people have been killed in Iran since protests over increased oil prices began last week, according to human rights group Amnesty International, which says the true death toll could be far higher.
The big picture: Iran was much quicker to use violent measures this time than during previous protests. The Iranian government also shut down the internet to prevent social media from further mobilizing protesters, per CNN.
Between the lines: "The regime feels under siege from U.S sanctions as well as protests which are challenging Iranian interests in Iraq and Lebanon. Leaders in Tehran fear the U.S. and its allies in the region would interpret any sign of Iranian compromise as weakness," Ali Vaez of the International Crisis Group told Bloomberg.
The Iranian government continues to feel economic pressure from the U.S. sanctions, though protesters also blame the government for allowing corruption to run rampant, CNN reports.
The sanctions have "crippled Iran's economy, causing its currency to tank, prices to spiral, and trigger shortages in food and medical equipment," per CNN.
The Iranian government says the increase in oil prices will raise $2.55 billion per year to be used to subsidize the cost of living for 18 million families, Reuters reports.
What they're saying: The Trump administration has come out in support of the Iranian protesters.
Secretary of State Mike Pompeo tweeted, "The Iranian people will enjoy a better future when their government begins to respect basic human rights, abandons its revolutionary posture and its destabilizing activities in the region, and simply behaves like a normal nation. The choice is with the regime."
The White House also issued a statement saying the protests were spurred by Iran's decision to take funds away from the domestic economy in order to pay for its "fanatical" pursuit of nuclear weapons and to fund terrorist groups across the Middle East, Bloomberg writes.
Go deeper:
Go deeper