Two prison guards on duty during Jeffrey Epstein's death charged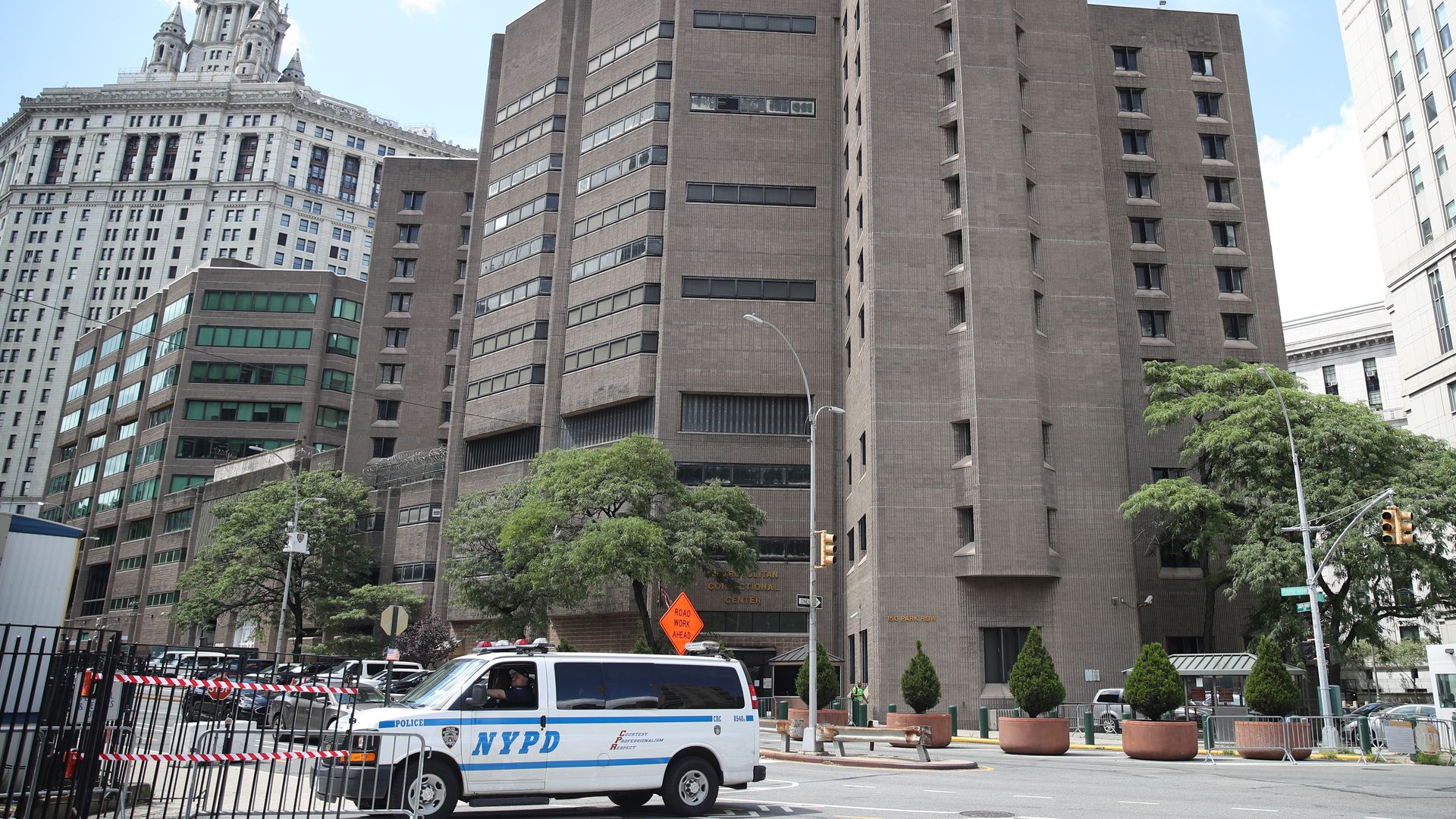 Two federal prison guards, who were on duty at the Metropolitan Correctional Center in mid-August when financier Jeffrey Epstein was found dead, were charged on Tuesday in connection with their alleged failure to properly check on Epstein as ordered.
Why it matters: These are the first charges to emerge from a criminal inquiry into Epstein's death, which has prompted investigations and the removal of the director of the Federal Bureau of Prisons.
What the indictment says: "As a result of the defendants' conduct, no correctional officer conducted any count or round of the [special housing unit] from approximately 10:30 p.m. on August 9 until approximately 6:30 a.m. on August 10, at which time, as alleged herein, NOEL and THOMAS discovered the body of an MCC inmate, Jeffrey Epstein, who had committed suicide overnight while unobserved."
Details: The indictment accuses the guards, Tova Noel and Michael Thomas, of sitting at their desk, browsing the internet and wandering the common area, rather than checking on Epstein every 30 minutes as they were ordered.
It accuses them of subsequently conspiring and falsifying prison records to "conceal their failure to perform their duties."
Read the indictment:
Go deeper:
Go deeper