SoftBank-controlled Yahoo Japan agrees to merge with Line Corp.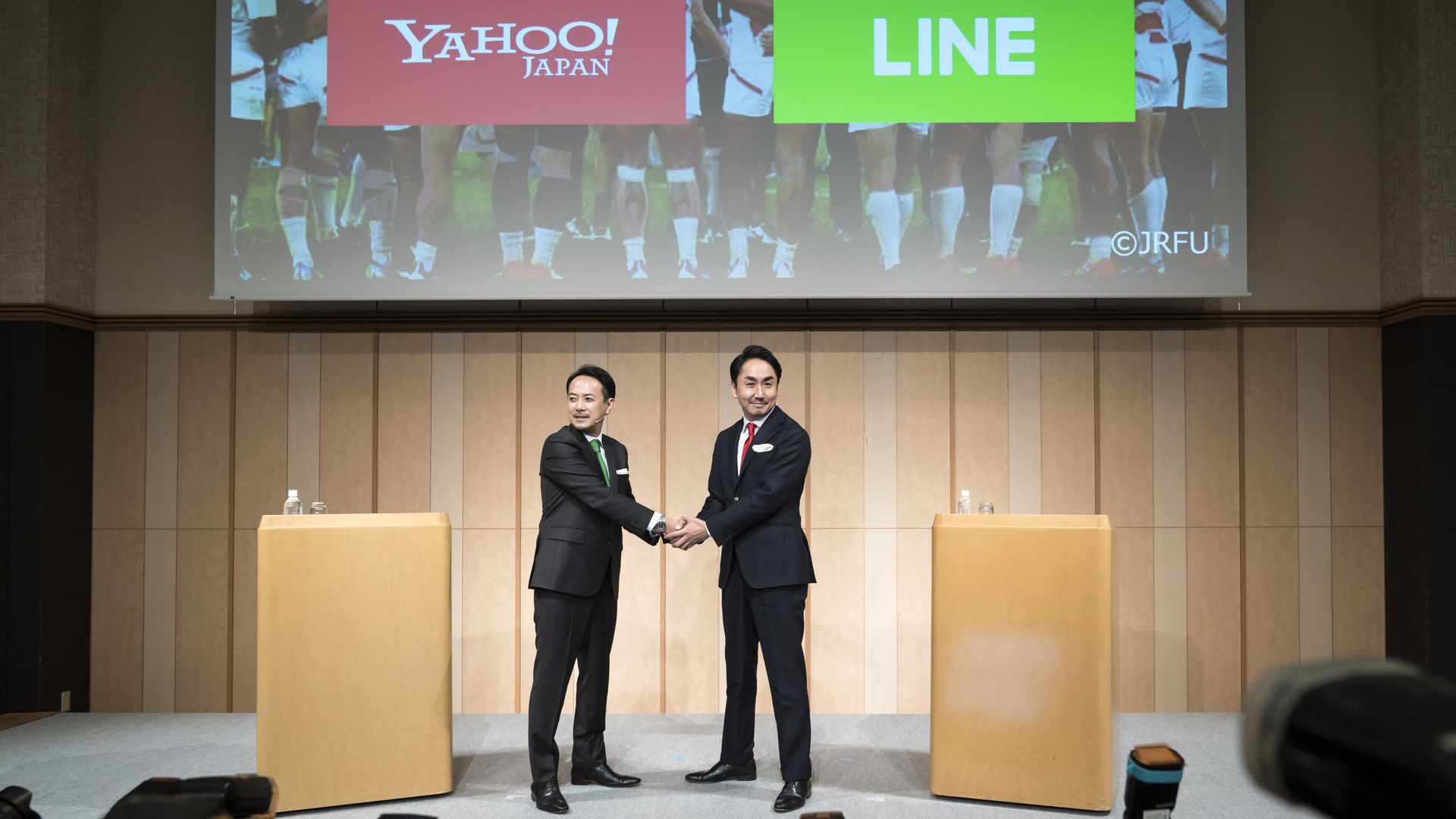 Yahoo Japan, which is controlled by SoftBank, agreed to merge with Japanese messaging app operator Line Corp., which is controlled by Naver Corp. The combined company would be worth around $30 billion.
Why it matters: This will create Japan's largest internet services company by revenue and gives it scale to better compete against Chinese rivals in Southeast Asia.
SoftBank and Naver will form a 50/50 joint venture that will own Yahoo Japan. The JV then will launch a tender offer for Line's remaining shares at around a $12 billion valuation and 14.4% premium to where Line traded before the first reports of a possible deal.
The bottom line: "Analysts have often called for the two groups to combine, saying a deal would give Line and Yahoo Japan access to a bigger pool of data and stronger negotiating power with its advertisers. It also strengthens Yahoo Japan's presence in the mobile space by giving it access to Line's 164m monthly active users in Japan, Taiwan, Thailand and Indonesia," writes the FT's Kana Inagaki.
Go deeper: SoftBank chairman Masa Son admits poor judgment over WeWork
Go deeper