White House plans counterprogramming to distract from impeachment hearings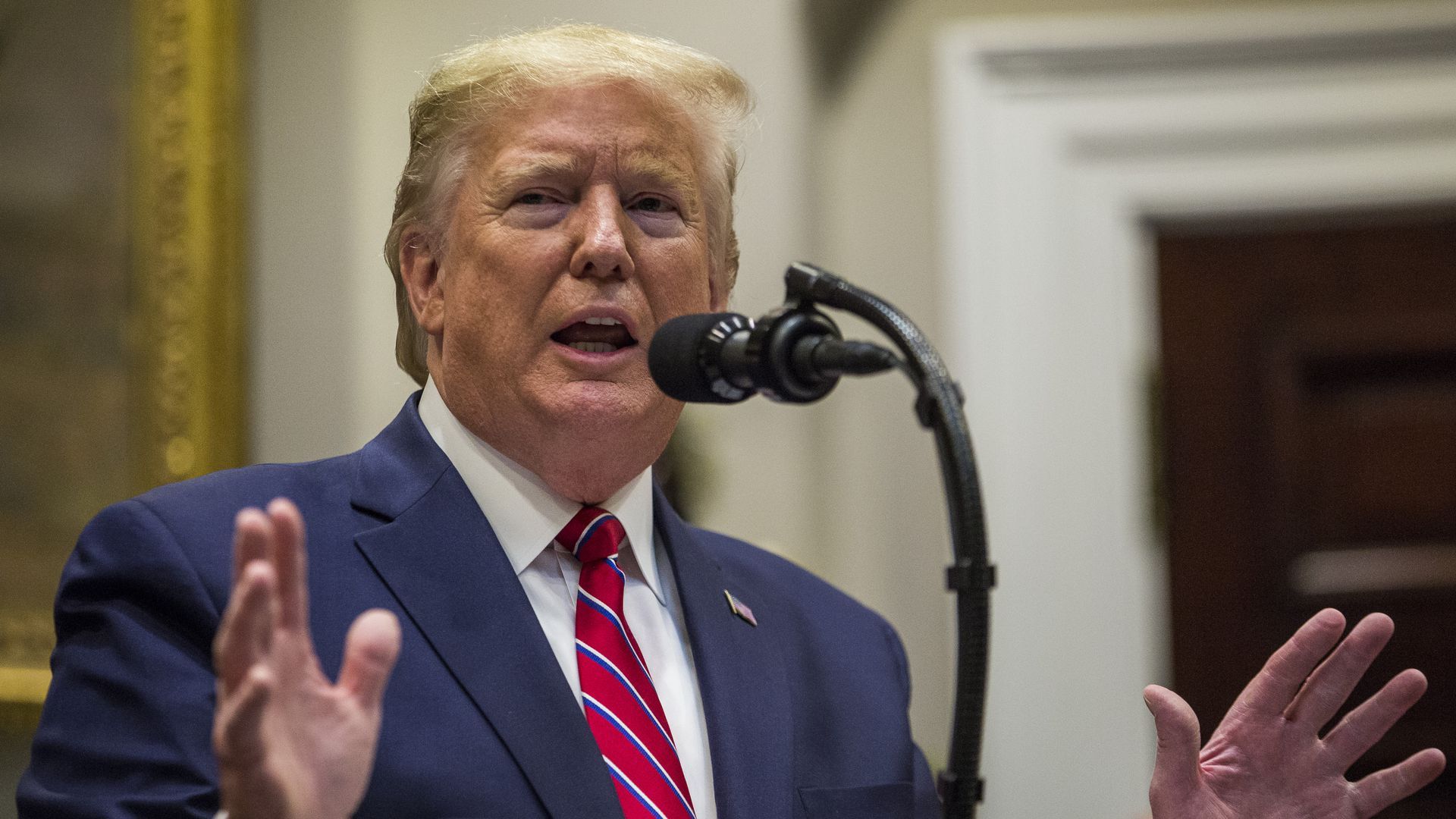 President Trump's public schedule next week is designed to keep him distracted from the televised hearings — and to counterprogram Week 2 of those hearings.
The big picture: Trump's schedule for the coming week shows him governing, promoting U.S. jobs and highlighting the arts and pop culture.
On Tuesday, as Democrats question Lt. Col. Alexander Vindman, Trump will be meeting with his Cabinet.
On Wednesday, as Democrats grill Trump megadonor turned EU Ambassador Gordon Sondland, Trump will he visiting Apple's manufacturing plant in Texas.
And on Thursday, after Democrats question Fiona Hill, Trump will be presenting the national medals of arts and humanities.
The bottom line: Trump, who'll cap the week by welcoming college athletes, will have built-in opportunities to address the cameras at all of these events. If he shows discipline, he can convey that he is carrying out the range of duties of the presidency while Democrats are focused on impeachment. But if last week is any guide, that's a big if. 
Go deeper:
Go deeper