Trump forces offer president clashing advice on Roger Stone pardon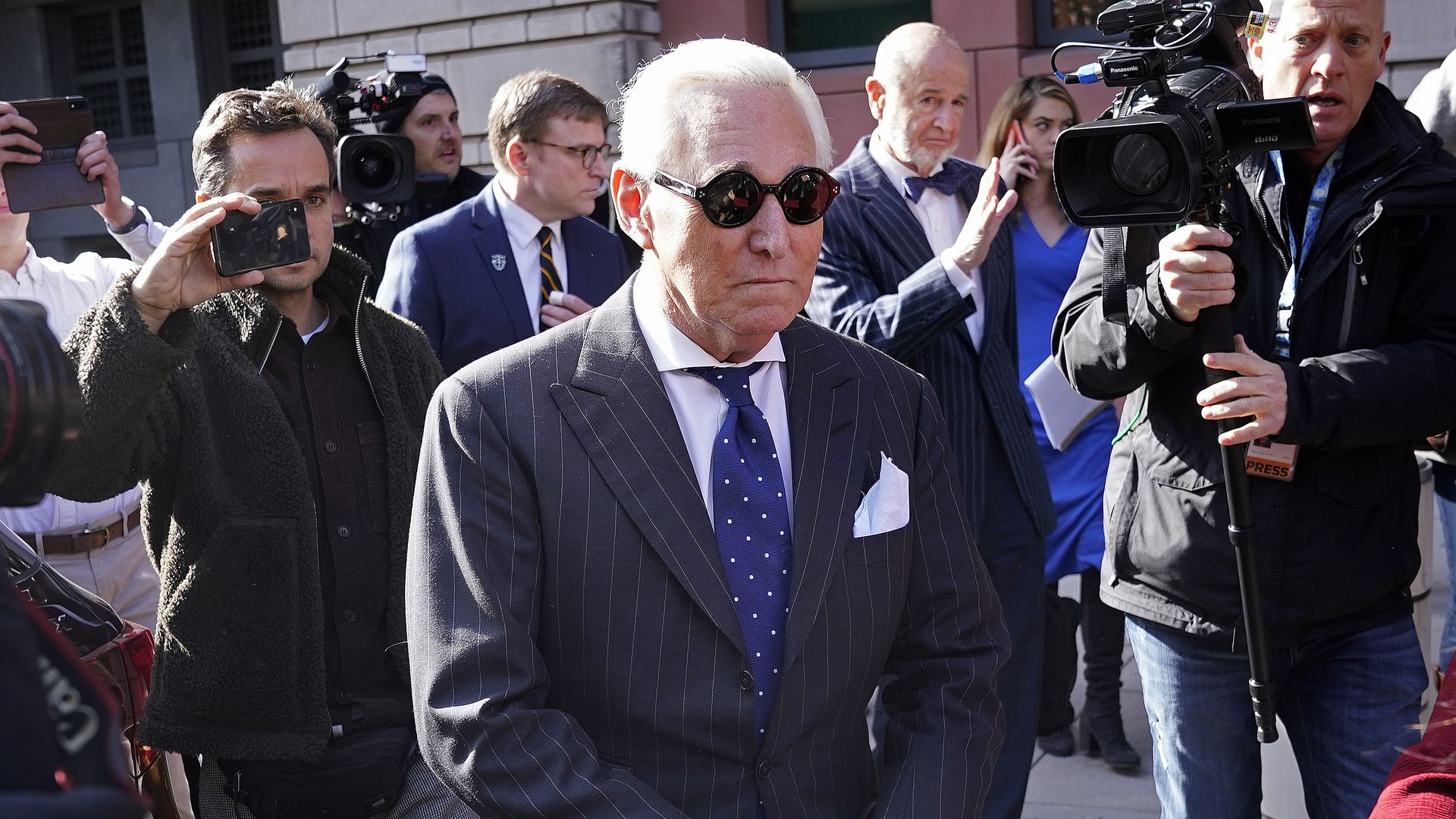 A big question swirling through Trumpworld: Will President Trump pardon his old friend Roger Stone? Some of Trump's closest advisers told me the president would be making a huge political mistake if he does.
Context: Stone was found guilty, on Friday, of obstruction, witness tampering and making false statements to Congress. A judge will sentence him in February.
What we're watching: Fox News host Tucker Carlson is pushing hard for Trump to pardon Stone, and interviewed his daughter Adria Stone on his Friday night show. She pleaded with President Trump to pardon her father. "Donald Trump, if you can hear me, please save our family," she said.
Why it matters: Trump watches Carlson's show religiously and values his opinions.
Carlson indicated on Friday night's episode of Tucker Carlson Tonight that he won't let this go.
"I honestly do think," Carlson told Stone's daughter, "that after watching a series of people, some of whom are not deserving at all, get pardons from this White House...I think people are going to be watching really carefully to see if your dad is pardoned. I'm going to be."
Go deeper: Roger Stone found guilty on all counts
Go deeper