Former Nazi guard faces 5,230 counts of accessory to murder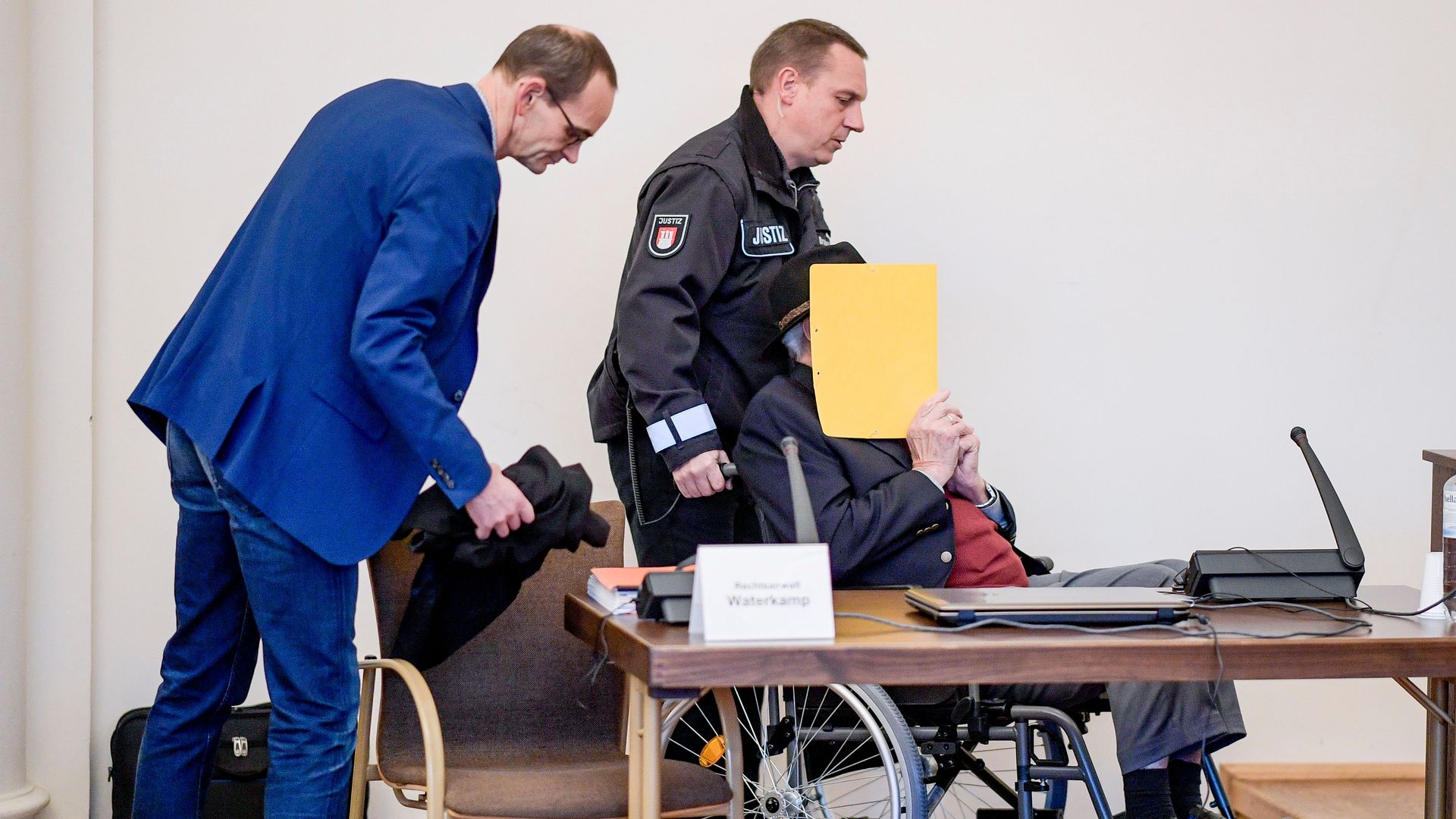 Bruno Dey, a former Nazi guard at the Stutthof concentration camp in Poland during World War II, faces 5,230 counts of accessory to murder as he begins a 23-day trial in Hamburg, the Independent reports.
Why it matters: The case is likely "one of the last of its kind" because others involved in perpetrating or abetting the Holocaust are now in their 90s, per the Independent.
Where it stands: Dey said in a statement that he had no knowledge of the mass murders of Jews and non-Jewish Poles in Stutthof, where he was stationed in mid-1944 after he joined the SS as a teenager.
But he has admitted to seeing prisoners led into gas chambers, hearing their screams and noting the rattling of the steel door of the chamber.
Context: In total, more than 60,000 people were killed at Stutthof by shooting, starvation, lethal chemical injections, cold exposure and gas chambers.
Go deeper:
Go deeper