Tesla and Ford will debut highly anticipated battery-powered vehicles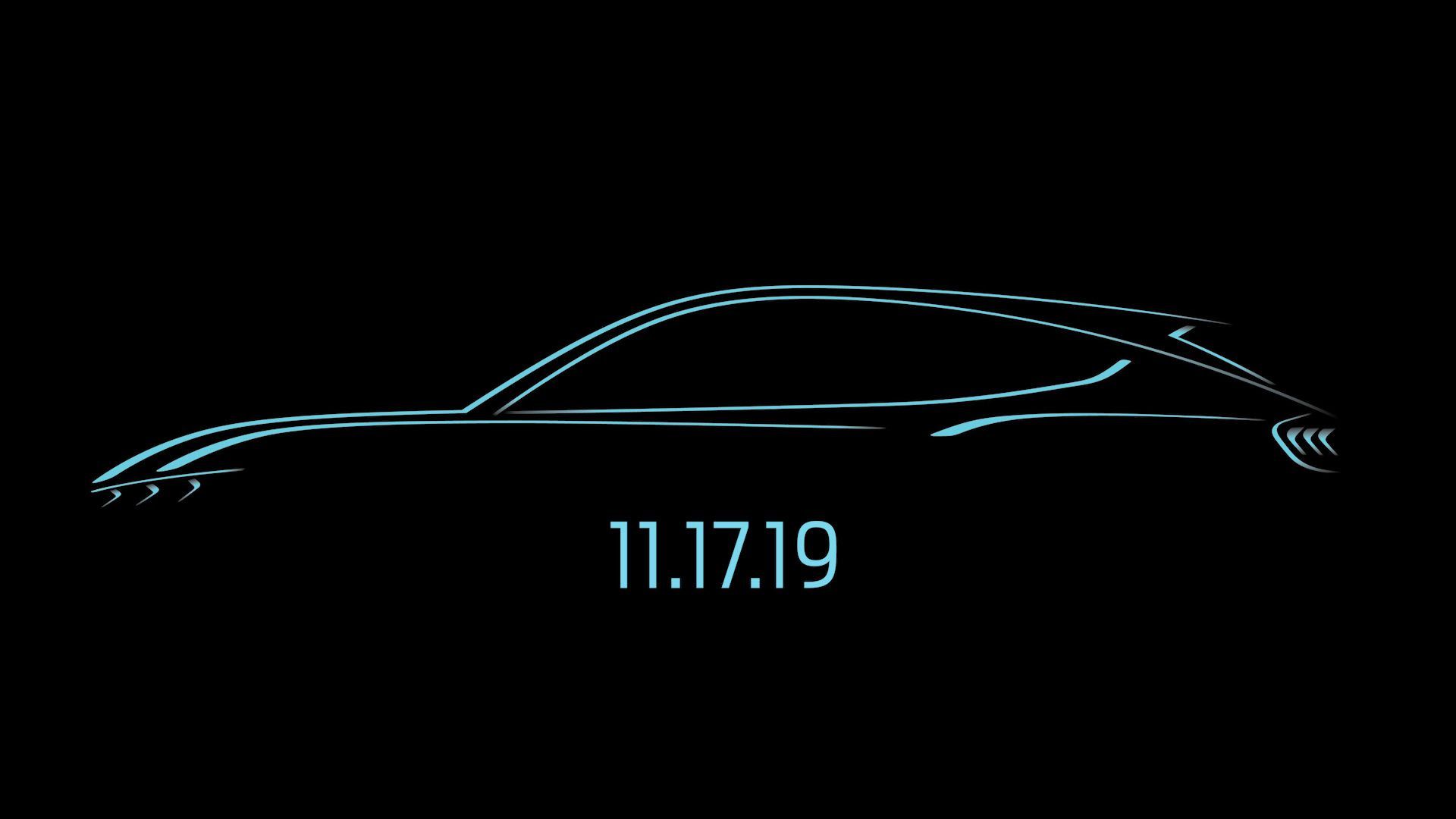 Some highly anticipated battery-powered vehicles are expected to debut next week from Tesla, Ford and other automakers.
The big picture: "After spending billions on eco-friendly, all-electric cars that resulted in lackluster sales, automakers are shifting their target market from earthy environmentalists to gearheads and thrill seekers looking for speed," per CNBC.
Two important debuts to watch:
1. The Ford Mustang Mach-E, a performance-oriented electric crossover, will be unveiled Sunday night in Los Angeles, on the evening of AutoMobility LA, an auto and technology trade event.
Ford is trying to keep the wraps on the car's specifications until the big reveal, but some details leaked on a Ford consumer forum website.
The starting price would be $43,895 ($36,395 after a federal tax credit) for a car with 230 miles of battery range. An extended range version would get up to 300 miles and cost around $50,000, according to the site.
2. A Tesla pickup truck will be unveiled Thursday, also in L.A., near the SpaceX rocket factory.
CEO Elon Musk has said the electric truck, which was first announced in 2013, will have a starting price of less than $50,000.
Why it matters: There's an unmet customer need for an electric truck that can also power a work site, and both GM and Ford have electric pickups on the way.
My thought bubble: Tesla's truck will find an audience among high-end, tech-savvy buyers, but it's hard to imagine they'll steal many traditional truck customers from Chevy, Ford or Ram. Pickup truck owners are fiercely loyal, and productivity is their primary concern.
Go deeper: Ford offers more details about its "Mustang-inspired" electric SUV
Go deeper