Report: Leaked files show how mass detention of Uighurs was organized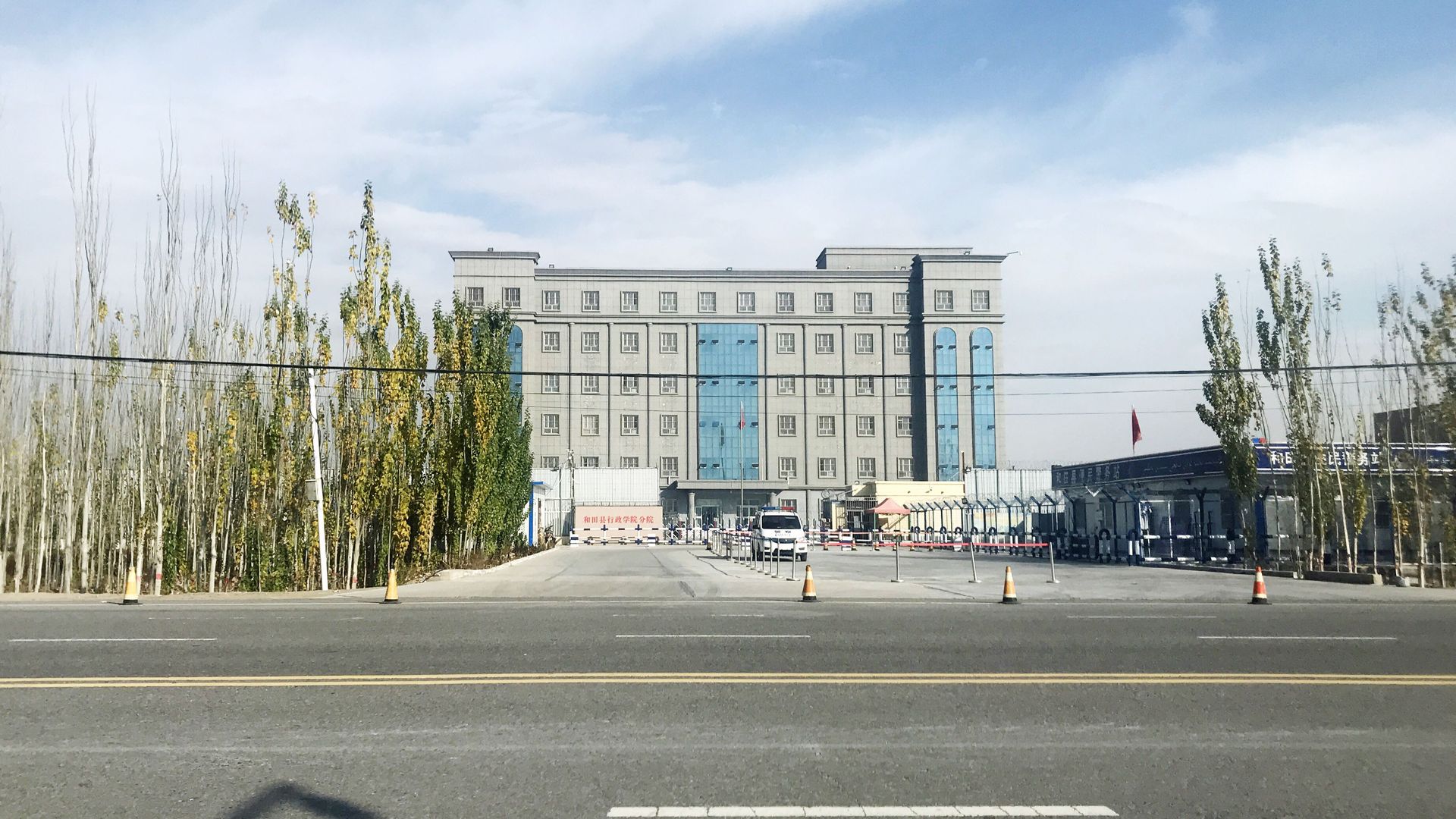 More than 400 pages of internal Chinese government documents obtained by the New York Times show the origins and execution of China's detention of as many as 1 million Uighurs, Kazakhs and other predominately Muslim minorities in the Xinjiang region.
Why it matters: This is "one of the most significant leaks of government papers from inside China's ruling Communist Party in decades," per the Times. The documents, shared by an anonymous member of the Chinese political establishment, imply "greater discontent inside the party apparatus over the crackdown than previously known."
What the documents reveal: The leaked papers contain internal directives and speeches.
Uighur militant attacks at no point threatened Communist control in the region, per the Times. "[T]hey remained relatively small, scattered and unsophisticated."
Yet, against a "backdrop of bloodshed," Xi's private speeches, starting in 2014, set the tone for the clampdown. He called for a "struggle against terrorism, infiltration and separatism" using the "organs of dictatorship," and showing "absolutely no mercy," the Times writes.
"The psychological impact of extremist religious thought on people must never be underestimated. People who are captured by religious extremism — male or female, old or young — have their consciences destroyed, lose their humanity and murder without blinking an eye."
— Xi Jinping on April 30, 2014, after his first and only trip to Xinjiang
Terror overseas, such as the Sept. 11 attacks, furthered anxieties that violence may carry over into China.
The appointment of regional leader Chen Quanguo in 2016 led to a rapid increase in internment camps and people being held at them.
"Round up everyone who should be rounded up."
— Chen Quanguo. The sweeping order appears repeatedly in internal documents from 2017.
Since 2017, authorities in Xinjiang have detained hundreds of thousands of Muslim minorities. In the camps, inmates endure up to years of "indoctrination and interrogation aimed at transforming them into secular and loyal supporters of the party."
"The documents also show that the government acknowledged internally that the campaign tore families apart — even as it explained it as a modest job-training effort — and the program faced unexpected resistance from officials who feared backlash and economic damage."
Some officials were forced out or punished. Those who resisted the government's efforts worried it would harm economic growth while further increasing ethnic tensions.
The other side: While the Chinese government's efforts to "cure" Uighur Muslims may have put an end to violent unrest today, experts warn these extreme measures could lead to resentment and worse ethnic clashes in the future, the Times notes.
Our thought bubble per Axios' Dave Lawler: While the detentions in Xinjiang have sparked growing international outrage, and senior members of the Trump administration have raised the issue publicly, most governments are silent and others have even defended Beijing. That's a testament to China's economic might and willingness to punish those who dare criticize its human rights abuses. 
Go deeper:
Go deeper