Uber's driverless technology strategy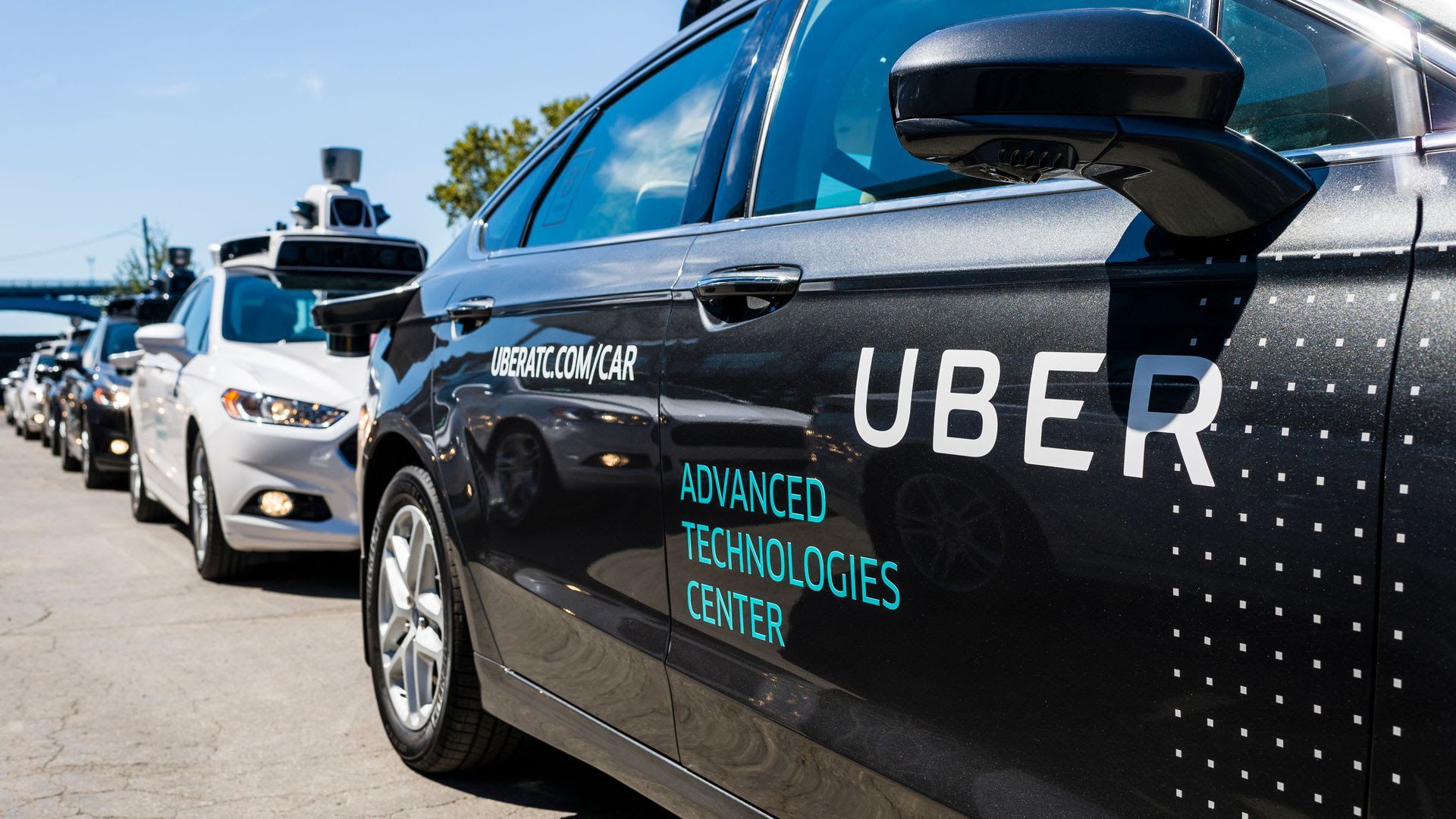 Uber CEO Dara Khosrowshahi says the first AVs could be deployed on the ride-hailing network within three to five years, but other companies will bear the cost of owning and maintaining those self-driving cars.
Why it matters: Driverless technology is a key to profitability for Uber, which has warned investors to expect losses of almost $3 billion this year. But if all it does is replace the cost of a human driver with the overhead from managing its own fleet of self-driving cars, it won't be any closer to achieving a profit.
"Marriott doesn't own a single hotel, right? There are these financial entities that own the hotels. Marriott is the brand," Khosrowshahi tells Axios.
"There are going to be financial players ... who own these cars. There will be operating companies that take care of [them], refuel them, repair them, etc. And then we want to be the operating system that drives the car."
Catch up fast: Khosrowshahi talked about financials, autonomy, rider safety, unions and politics during a wide-ranging "Axios on HBO" interview with Dan Primack and Mike Allen.
Go deeper:
Go deeper