Trump asks the Supreme Court to protect his financial records from Congress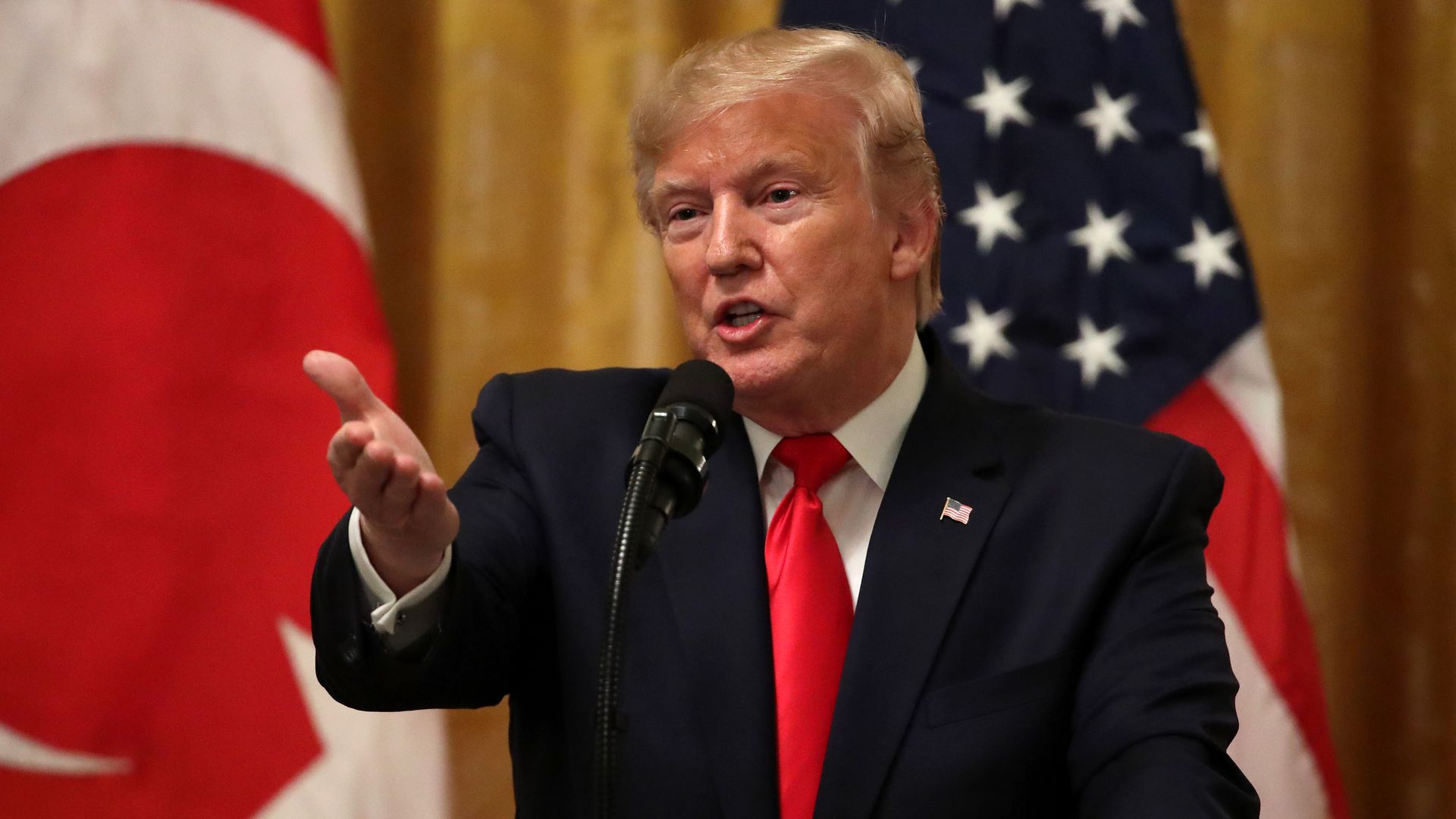 President Trump's private lawyers asked Chief Justice John Roberts on Friday to stay an appeals court decision giving the House Oversight and Reform Committee the OK to subpoena the president's personal and business financial records.
The big picture: The request comes a day after Trump asked the Supreme Court to keep his longtime accounting firm, Mazars USA, from turning over his tax returns to the Manhattan district attorney. Trump has filed at least three lawsuits to block the release of his tax returns.
The accounting firm has said it will comply with court orders to release the requested tax returns from the past eight years.
The final decision seems likely to come from the Supreme Court, the Washington Post reports.
What they're saying:
"For the first time in our nation's history, Congress has subpoenaed the personal records of a sitting President from before he was in office. And, for the first time in our nation's history, a court upheld a congressional subpoena to the President for his personal papers. Those decisions are wrong and should be reversed. The one thing the district court, the panel and the dissenting judges all agree upon is that this case raises important separation-of-powers issues. In light of the significant constitutional issues involved in this case, we are hopeful that the stay will be granted pending the timely filing of a Petition for Certiorari on behalf of the President."
— Trump's lawyer Jay Sekulow
Go deeper: Trump asks Supreme Court to block subpoena for tax returns
Go deeper