NFL indefinitely suspends Browns' Garrett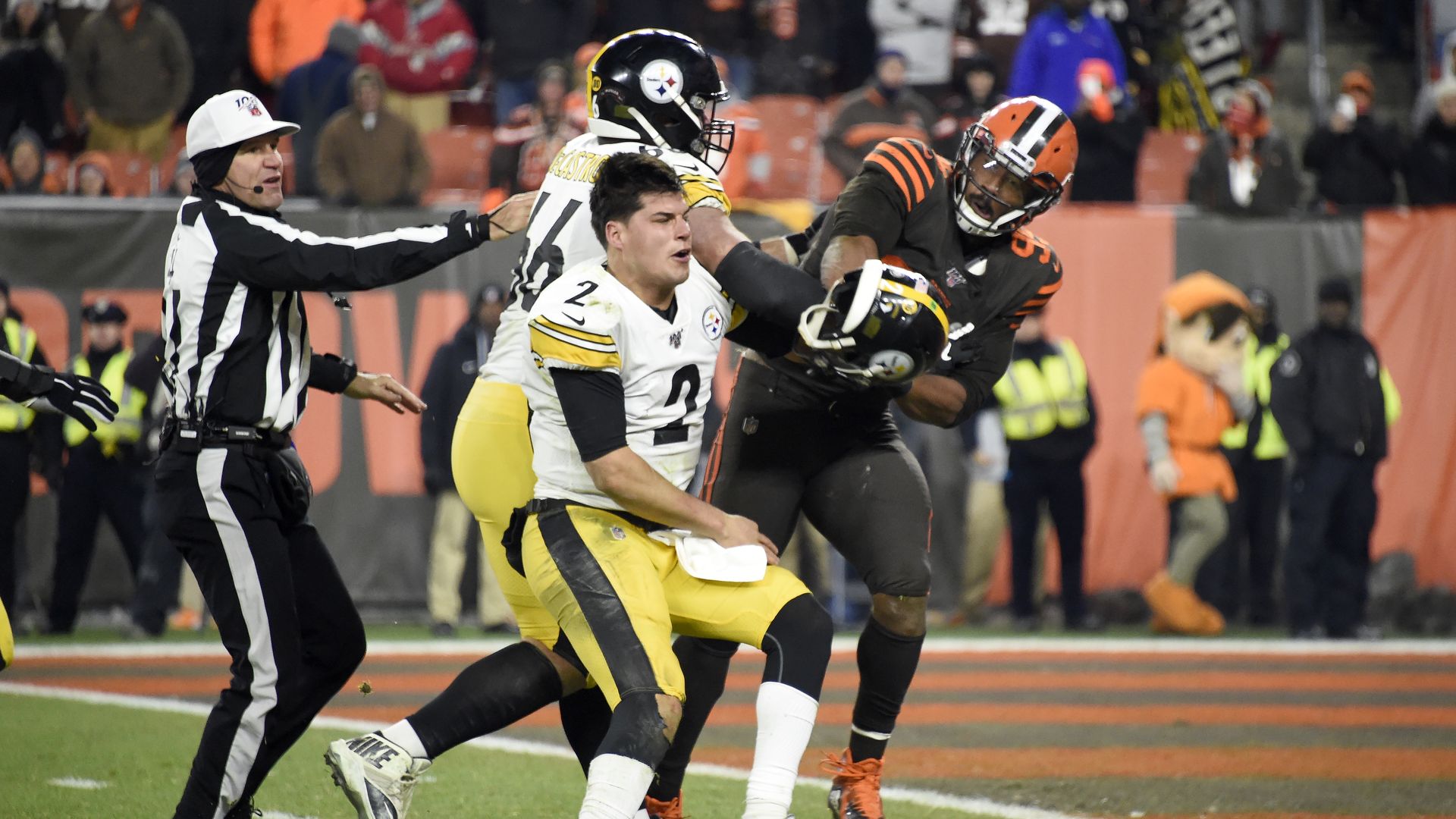 The NFL tweeted it is indefinitely suspending Cleveland Browns' Myles Garrett after he ripped off Pittsburgh Steelers quarterback Mason Rudolph's helmet and hit him with it.
Why it matters: Garret's minimum six-game suspension without pay is the second-longest in NFL history. The longest is Oakland Raiders linebacker Vontze Burfict's 12 game suspension this season, the Washington Post reports.
The NFL is punishing:
The Cleveland Browns and Pittsburgh Steelers each have been fined $250,000.
Garrett also has to meet with the commissioner's office before he's allowed to play next season. He is fined an additional amount.
Steeler's Maurkice Pouncey is suspended for three games without pay and is fined an additional amount.
Browns' Larry Ogunjobi is suspended for one game without pay, and is fined an additional amount.
Other players will be punished in the coming days, the NFL said.
Context: Garrett hit Rudolph after a throw, which led to the two wrestling on the ground, the Washington Post reports.
Players on both teams were involved in the fight at the end zone.
Garrett swung at Rudolph's head with his own helmet while Steelers guard David DeCastro held Garrett.
Pouncey can later be seen kicking Garrett, and Ogunjobi was also ejected from the game.
Go deeper